8 Hottest Sneakers You Need to Buy Right Now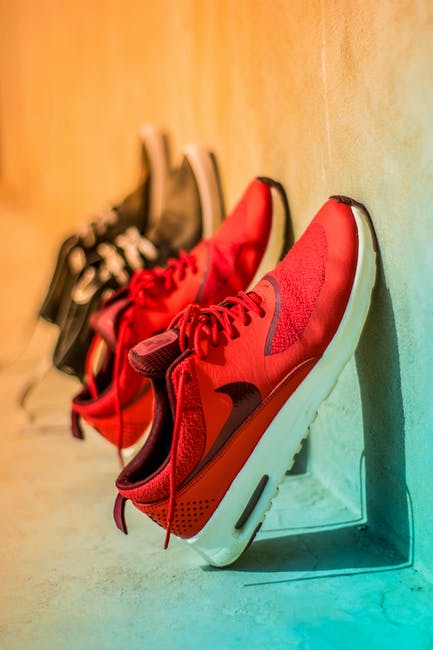 Looking for the best sneakers to rock this year?
Whether you want to dress them up with your favorite pair of jeans or add a more formal twist to your classic suit, sneakers can easily provide comfort and an air of cool to your outfit. Their design details like the novel silhouettes, unique accents, graphic prints, and vibrant hues can transform any outfit you wear into instant statement pieces without compromising on functionality.
Even though we didn't see many people wearing sneakers outside during the lockdown, things are starting to open up in 2021. As new kicks dropping this year, it can be hard to keep tabs on the coolest sneakers that you should be rocking. Lucky for you, we've rounded up a list of the 8 trendiest sneakers to buy now.
1. Nike Air Vapormax 97
As a beloved silhouette of sneakerheads, the Air Max 97 is popular the world over. If you love the Air Max 97, why not upgrade to the Nike Air Vapormax 97. It's newer, better, and with a more technical midsole than Vapormax. Coming in a canvas and faux-leather upper in purple, white, and silver tones, this low-top is the perfect combination if you want a pure street style look or sporty fit.
The Vapormax features a deep varsity shade of purple that exudes royalty vibes when you wear them. What's more, there's the logo covering and grosgrain pull-loop that match the silver highlights seamlessly. You can also find a transparent rubber Vapormax midsole that mimics the killer combination of 90s Nike design but with more up-to-date technology. This midsole provides you with optimal cushioning and support.
2. A Ma Maniére x Air Jordan 3
This is one of the best Jordans in a stylish colorway and the more accessible hyped sneakers of the year.
The leather and suede cuts on the shoe are an elegant feature of the Air Jordan 3, adding to the intricate details like the hairy suede, the lining draped in a quilted satin, and the raw edges of the tumbled leather panels that make it truly special.
This Air Jordan 3s has neutral colors mixing shades of grey with an amethyst-inspired cream and mauve. You can become motivated from the "work harder" message at the back of the TPU heel tabs. Also, you get these sneakers in ladies sizing and a run-up to size 16.
3. Reebok Workout Plus
If you want to change up your white-on-white staple footwear from the legendary Nike Air Force 1, try out the Reebok's Workout Plus. Since 1980, this classic sneaker has surpassed its original sporty intentions to become an enduring fashion piece.
Although it comes with a bit of blue, it's still incredibly clean and one of the good sneakers to buy. With pretty minimal branding, you can wear this less expensive crispy white to a casual event or the gym.
4. Adidas Originals NMD Cs1 Gore-Tex
Adidas's Boost-soled sneakers are a classic that has been around long enough. Although you may have a pair, you shouldn't stop at just one. One look at the NMD City Sock will see you itching to add to your sneaker collection.
This CS1 variant sneaker comes in a boosted midsole and is equipped with Gore-Tex linings, meaning you'll have extra waterproofing than the standard model. It makes it the perfect limited edition sneakers to buy in the spring. They offer the best of Adidas plus modern innovative technology. You can wear it with your preferred streetwear brands. You're assured of greater sneaker comfort.
5. New Balance 990v5
The New Balance 990v5 is a damn good shoe that you can style with anything. Whether you want to elicit status on the streets or create an air of old money, these are the right sneakers to buy. While to the untrained eyes, all the 990v3s, 990v4s, and 990v5s New Balance sneakers look the same, the v5 have noticeable differences.
They're much more streamlined than the other previous two shoes. These sneakers blend an iconic style and modern comfort, making them your everyday go-to kicks. You can wear them on weekends, to school, or more to make a standout statement.
6. Yeezy Desert Boot Taupe Blue
A list of best sneakers to buy now can't end without mentioning Yeezys. Regardless of how you may feel about the rapper's Sunday Services, it's undeniable that he can craft a good shoe. His latest drop brought back the famous Desert Boot silhouette.
The sneakers come in color instead of the signature earth tones of other Yeezys. With a suede taupe and chunky blue sole, the sneaker offers a vibrant twist. You can pair them with shorts, jeans, joggers, leggings to create stylish outfits. To learn more about Yeezys and the latest sneakers to buy, read more here.
7. Balenciaga Triple S Mesh, Nubuck, and Leather Sneakers
Although Balenciaga's Triple S mesh, nubuck, and leather sneakers were the first designer take on 'ugly' trainers, they kick-started a huge trend. The sneakers are paneled with red leather, white mesh, and black nubuck, creating a graphic tri-color combination. You can pair them with most things, and you'll be sure to get good attention because of their eye-catching capabilities.
Available in new colorways every season, you'll be able to find a pair that suits your style. While they may be a trend-led purchase, you can store them for a few years and bring them as a classic pair.
8. Converse Chuck 70 Canvas High-Top Sneakers
You can never go wrong with Converse 'Chuck 70′ sneakers. No matter your style, they're timeless sneakers that will effortlessly fit into your wardrobe. In case you already have a pair and they're worn out, you may need an upgrade.
These sneakers are a versatile grey, but you can pretty much get them in every color and pattern. They're cool sneakers to buy, but don't try and wear them in the rain.
Get the Best Sneakers to Buy
Looking for everyday go-to footwear?
Look no further than the footwear above. They are the perfect sneakers to buy for you to execute a cool, laid-back look—especially when you pair them with quality pieces of clothing.
Read more about trendy fashion from our blog.