What To Know Before You Start Driving Lessons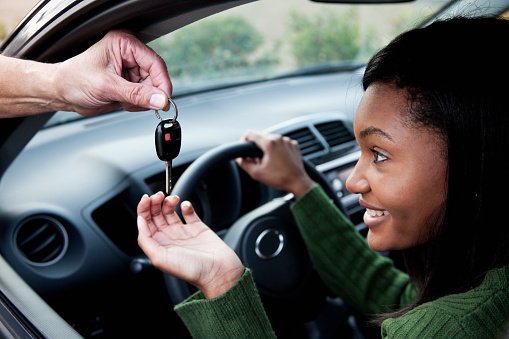 Starting driving lessons can be an exciting step towards becoming a licensed driver. Take time to understand what's involved in learning how to drive safely. Gain insight into policies, requirements, and driving information that can make each lesson even more successful. Before starting your driving lessons:
Understand the Rules
You want to be equipped with the necessary knowledge, skills, and confidence to operate a vehicle safely. Understanding rules such as traffic signs can help achieve that goal. Knowing driving rules can help you avoid accidents and reduce the risk of fatalities. You may also be able to anticipate potential hazards and react quickly in different scenarios. This knowledge may also help you pass your driving test.
Research Local Driving Laws
Knowing the rules and regulations ahead of time may help increase your confidence behind the wheel. Following the laws may increase your safety. Common laws to learn about include speed limits and parking restrictions. Each state may have unique regulations, so learn the laws that are specific to your region. Research can help you feel prepared for your lessons.
Familiarize Yourself With the Vehicles
Most driving schools use either manual or automatic cars for lessons. A manual car has a clutch pedal and gear shifter while an automatic car has no clutch pedal and shifts gears automatically. Some schools use trucks or buses for commercial driver's license training. These vehicles may require additional training and certifications.
Learn Basic Car Maintenance
Understand the basics of car maintenance before starting your driving lessons. Knowing how to check tire pressure, engine oil levels, and coolant can help you identify potential issues with a vehicle. Learn about the warning lights on the dashboard which indicate any problems with the car.
Research Online Driving Programs
Online driving programs can be perfect for those with busy schedules. They allow students to study at their own pace. They can learn road rules, safe driving practices, and defensive driving techniques. With interactive simulations and quizzes, students can get hands-on experience while at home. Upon completion, they can take their driver's test.
Establish a Budget
Driving lessons can be expensive. Factor in insurance and car maintenance costs, as they can easily accumulate. Have a realistic understanding of these costs before beginning your driving lessons. Budgeting can help avoid cost surprises. It can also make you more financially prepared for the responsibilities that come with driving.
Practice Behind the Wheel
Practice can help you feel calm behind the wheel. You can start by driving in an empty parking lot, getting a feel for the pedals and steering, and familiarizing yourself with the controls of the car. Practicing on different roads and in varied weather conditions can also help prepare you for the real experience. The more practice you get in before starting your lessons, the more comfortable you may be with your instructor.
Prepare Your Supplies
Bring your driver's permit to your first driving lesson. Have comfortable clothes and shoes, such as sneakers. Bring a bottle of water and snacks because driving can get tiring. You may bring a notepad and pen to write down any notes the instructor may give you.
Start Driving Lessons Today
Professional driving instructors can help you gain confidence and become a safer driver. Driving lessons can teach you how to react in emergencies to avoid accidents. Before beginning, understand driving rules and local laws. Establish a budget, become familiar with different types of vehicles, and practice in a safe environment. With all these tips in mind, you may have an improved experience at your first driving lesson. Find a reliable driving school with qualified instructors today.