All about Jennifer Lawrence's Husband and Baby CY's Father, Cooke Maroney
It was the year 2018 when one of the world's highest-paid actresses Jennifer Shrader Lawrence was seen hanging out on the streets of New York with a mysterious man or you can say the man of her life. Later, in 2019 the news came that they both got married in Rhode Island. The curiosity of knowing whom she got married to was among everyone. Soon it was confirmed that the actress was in love and got married to New York-based art gallerist Cooke Maroney. It was a celebrity and commoner love story and everyone was very enthusiastic in knowing more about Cooke Maroney.
In this article, I am going to tell you basic details about Cooke Maroney, so stay tuned till last. 
Cooke Maroney Background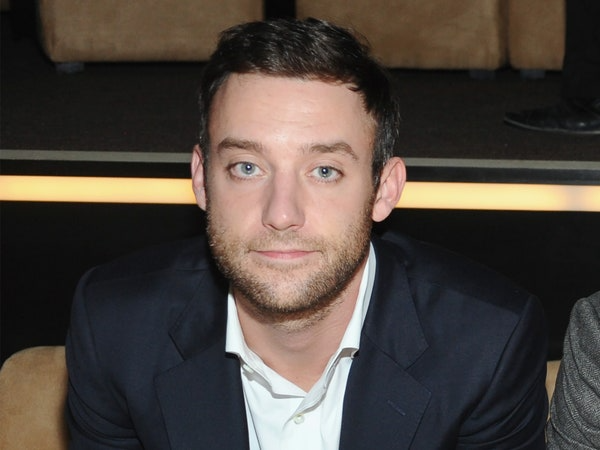 Cooke Maroney was born in Middlebury, Vermont, United States in the year 1985. Two years after his birth the family shifted to Leicester as his parents wanted to live a simple and peaceful life away from the hustle of the city. In 1990, his parents opened a farm called Oliver Hill Farm which is a shelter of more than hundreds of animals. When Cooke grew up he came back to the city to pursue his higher studies. He joined New York University to study "Art History".
His passion for art came from his father who was an art dealer and head of paintings at Christie's Auction House. Cooke worked as an artist in his initial days. He worked at the very famous Gagosian Gallery which is known for its contemporary art exhibition. Talking about the present scenario, Cooke Maroney is the director of Gladstone Gallery which is known for its unique collection of house pieces from artist's like- Richard Prince, Anish Kapoor, Matthew Barney, Carroll Dunham, etc.
Cooke Maroney is not fond of social media. He is not active on Twitter and when you look at his Instagram profile tells much about it. He has a private Instagram handle with a display picture of his art gallery (Gladstone Gallery).
Cooke Maroney and Jennifer Lawrence First Meeting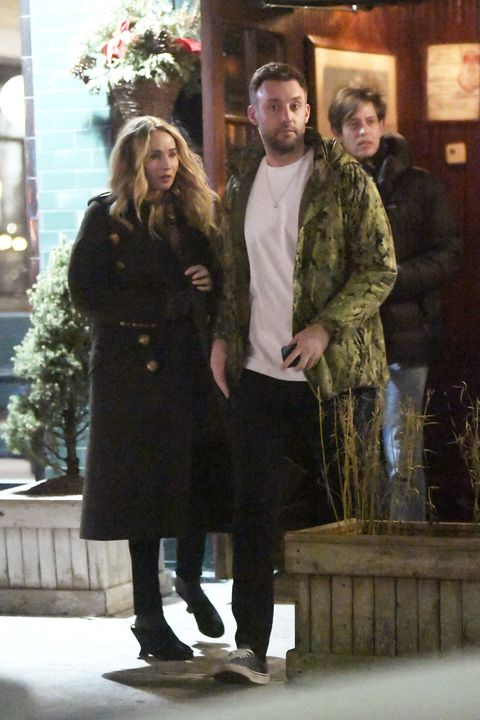 It is all planned by destiny that Cooke Maroney and Jennifer Lawrence cross each other's paths. It was in 2018 when the two met each other for the first time. It was Laura Simpson, Lawrence's best friend who played the role of matchmaker. The duo found most of the things common in them which became the foundation of their relationship.
According to close sources, earlier Jennifer Lawrence was not ready or sure about getting married due to past failed relationships. But after meeting Cooke things changed for good. Source told that the duo shares a great bond. The best thing about Cooke was that he never treated Jennifer as a celebrity and always keeps her on her toes. He makes her laugh, he is smart, funny, and the best man that Jennifer dated.
Later, in an interview with Vanity Fair, Jennifer told how nervous she was on her first date. She further said that she don't want her security guards as she was feeling embarrassed about it. So she left her security guard behind when she went to meet Lawrence and everything turned out fine.
The Private Dating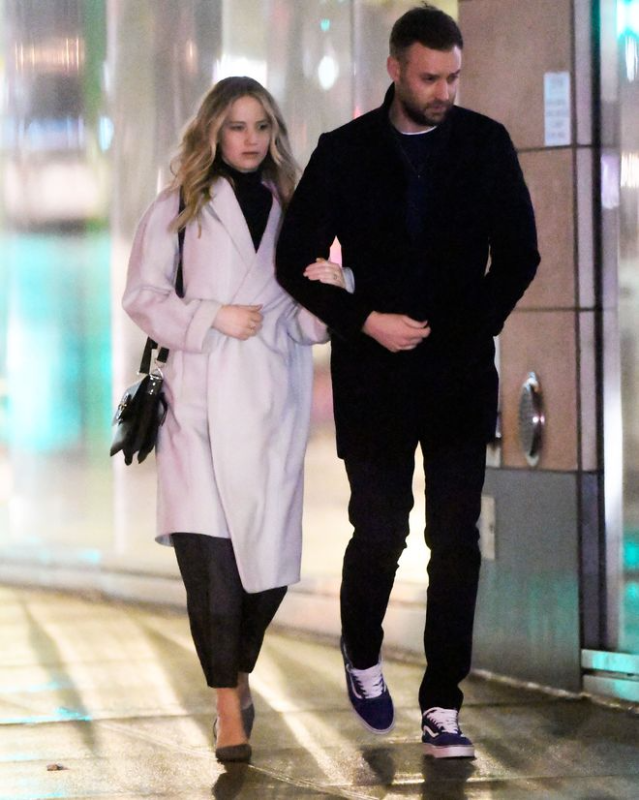 Like I said to you earlier that it was a very strange love story of a celebrity dating a common artist, so! The duo doesn't want any media involvement. It was even said that Lawrence dropped her pet Pippi at her parent's farm so that the media won't follow her on the couple's daily walking session. However, the pair could not stay away from the media spotlight for a longer time. The duo was spotted many times on the outings, wearing matching outfits. They were even spotted holding each other's hands on a dinner date.
Cooke- a thoughtful gift giver and Jennifer's biggest encourager 
Since, their initial dating days, Cooke was very particular in choosing gifts for Jennifer. He gifted many thoughtful gifts to Jennifer. In an interview, Jennifer told that her partner gifted her a necklace, keeping inside a hardbound edition of Hereditary's screenplay. Cooke also gifted her wedding band on a chain, and a pearl necklace and also makes her 30th birthday special by gifting her a diamond necklace. Jennifer told that she was amazed by his cute gesture and found it super romantic.
Not only this but Cooke has been the biggest encourager for Jennifer and has been there for her through all thick and thin. In an Interview, Jennifer said that there was a time when was afraid of doing things publicly. For example- she was not comfortable going to restaurants or pubs but when she came with Cooke, things changed for good. She said that, since the day she started dating Cooke, she has become more fearless and has started enjoying her life to the fullest. She further told that Cooke always supported her and encourages her in every phase of her life. He encourages her to do things that she would never think of. She told what earlier used to be strange things for her are now fine for her. She has become much cool and calm since Cooke came into her life. This is what love is. Isn't it?
Cooke Proposed Jennifer in Less than a Year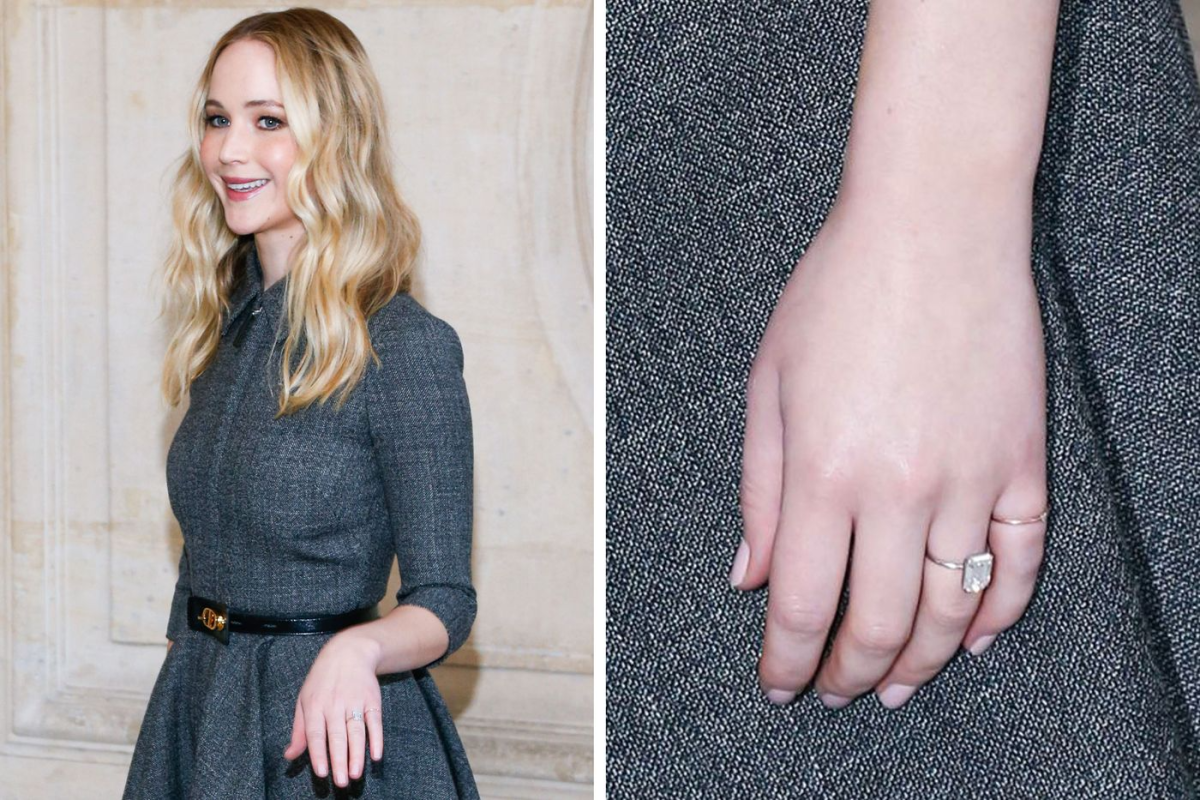 It was said that the duo was dating each other since, 2018. It was the year 2019 when Jennifer Lawrence was spotted with an engagement ring which put her fans in shock. The news spread and became the headline and trending topic of all social media platforms.
Later on, the actress broke her silence on the news and confirmed her engagement. The couple hosted an engagement party for their friends and family in Brooklyn at River Café. In an interview with "Entertainment Tonight," Jennifer said that getting engaged to Cooke was not at all a tough decision for her as she knows that he is just the right man for her and the best person in her life.
Cooke and Jennifer's Wedding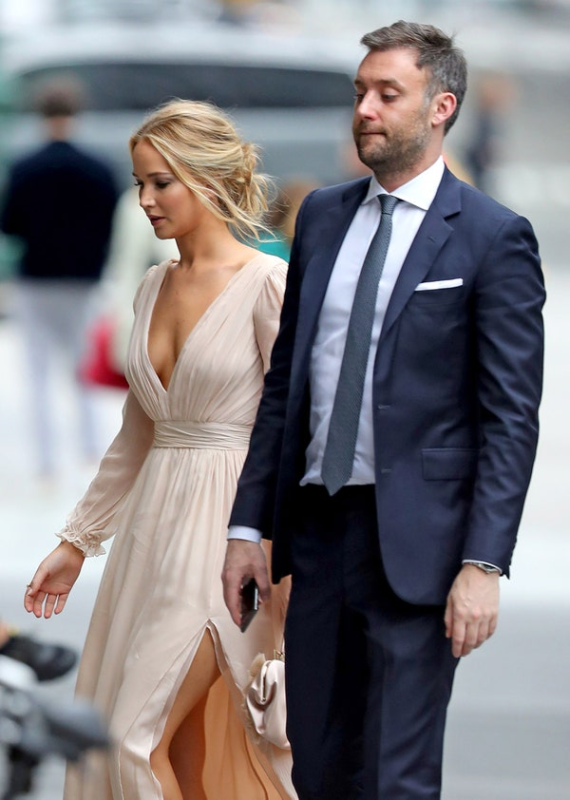 It was October 2019, when the couple agreed to settle down with each other as they don't want to live away from each other. Sources revealed that the duo wanted to have a very simple and sophisticated wedding. They said "I do" in front of their close friends and family members at "Belcourt of Newport Mansion" which is located in Rhode Island.
In an interview with "Heather McMahan" Jennifer told that her husband knows how to make her happy. She said that he planned a sleepover with her friends and all her friends came to her place. She also told that being married to Cooke was her best decision. She enjoys doing little things together. Like grocery shopping, making the list together of the things we need, going shopping, etc.
Jennifer and Cooke Welcomed Their First Child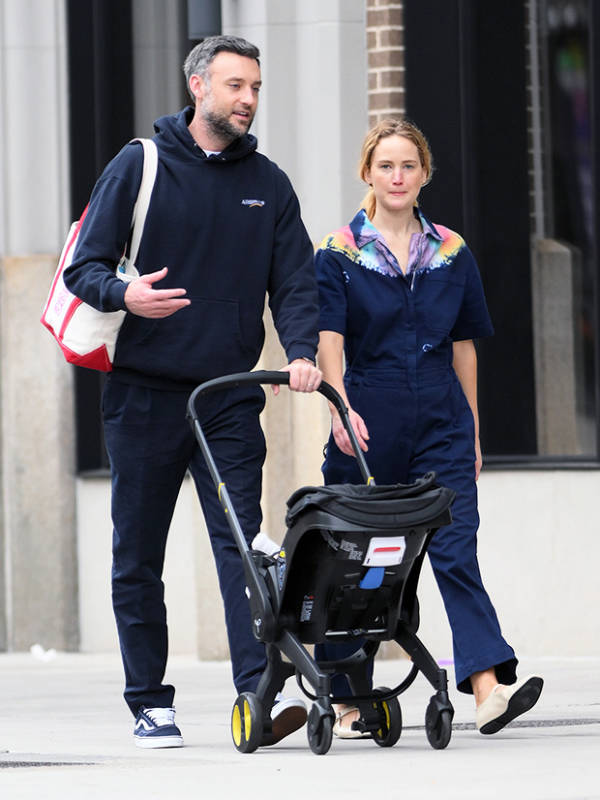 The year 2022, has been the happiest year for the couple as they welcomed their first child into this world. The news went viral when the couple was spotted walking with a baby stroller around April. Later on, in an interview with Vogue, the actress confirmed the news and also revealed the name "Cy".
However, she further said that they want a normal life for their child and have decided to keep his life private. She said that she doesn't want to mix her personal and professional life and thus she decided to keep her child's life private.
Love can happen anytime with anyone and the story of Cooke and Jennifer is an example that if you have found the love of your life and there is nothing wrong in settling with them. Jennifer once said that she was facing some commitment anxiety issues at the time of their wedding but it all went off after meeting Cooke's parents. She thanked the almighty that she didn't call off their wedding. She is lucky to have Cooke as her Husband. All about Jennifer Lawrence's Husband and Baby CY's Father, Cooke Maroney