Bold and Beautiful Color to Wear at Every Party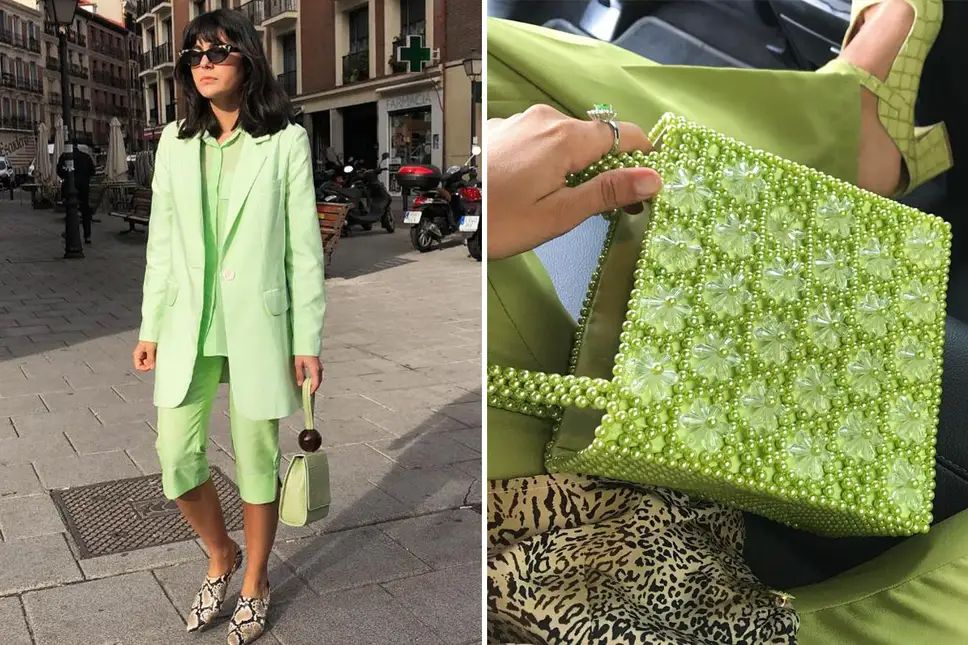 ''You are a rainbow of possibilities.''
Every color in the rainbow defines its beauty. That's the trick what colors does. Bright and cheerful colors can boost your mood and energy. With wide choices of shades and tones, choosing colors may seem confusing. You can skip bold ones for daily wear, but for parties, these are sure to steal the show. Let's find out some of the most daring colors in trend to wear at every party.
Juicy Lemon

Embrace the unexpected! Lemon yellow, lemon green, lemon glaciers are some shades you can definitely try out. A complete top to bottom may make you look like a lime. Tone it down with different shades for a balanced look. For a dress, pair it up with leopard print or nude colored heels and pretty black purse. A lime colored skirt paired with a bold orange tee, pretty basic yet vibrant. Accessorize with a thick black belt to moderate both the colors. If you are not quite sure about an entire outfit in this color, start with including it in accessories like bags or hats. Flaunt your boldness in a lemon colored swimsuit to a pool party.
Neon Pink
Neon colors are ruling all the 2018/2019 runways. If you have an option to choose one color for dress, pick for neon pink over the silver, gold or black. It will grab everyone's attention. You can wear a hot pink top paired with an orange skirt. To complete the look, wear a chic black ankle strap open toe heels. Or to neutralize, wear a silver pointed toe heels. A neon pink floral maxi would look fantastic for a beach party.

Tangerine Orange
Orange is one bright color which needs no validation. It is the happiest color. An orange tee paired with blue ripped denim and white converse shoes, there you go, ready to rock your college gathering. Chill, relax and enjoy your adolescence.

Layer orange color party dresses for girls with a beautiful floral jacket and pair it with white or neutral gladiator heels. White or blue with orange are ideally coupled for parties. Don't forget to add dynamic red lipstick to make you shine like a star.

Fascinating Purple

If you are wondering what to wear in a masquerade party, purple will save you. Classy is the term to justify this color. There is an array of shades, bright purple, pinkish purple, graceful lilac, etc. Whether your fabric is silk, satin or leather, any purple outfit will look the most flattering. For winter parties, wear a purple overcoat as a layer over any simple dress. It is a great fashion statement piece to add that boldness to your entire look. This color is apt for both day and night parties. Wear a fancy purple blouse with white bell-bottom pants for a retro party look.

Playful Red

The list of bold colors is incomplete without mentioning red. There are different shades of red like scarlet, crimson, magenta, maroon, burgundy, and many more. Red symbolizes passion, which is an ideal color to wear to an office dinner get-together or a cocktail function. Sipping onto a weller bourbon drink in a bold red dress; nothing else can give out the vibe of an independent young woman.

The red and blue combination is classic and will look best for any birthday celebrations. Wear a white tee underneath your chic red blazer to highlight the brightness. Pair it with blue jeans and comfortable black pumps to make you look like a fashionista. Or you can simply grab a red color bodysuit, which is in trend lately, to pair with your pink skirt or black trousers and you are ready for any party.

Vivid Green

Green is pretty soothing to the eyes but bold enough to flaunt your vibrant personality. It is an ideal color to wear from day to evening parties. The combination of green and yellow looks crisp and perfect for a warm summer day reunion. If you find difficulties in finding the right color combinations, you can always take the help of a color wheel. You can pair an attractive floral green dress with gold accessories and a gold pencil heel sandal to make you look heavenly.

This is the year for experimenting. Explore beyond little black dress or whites and blues for any event. Try some bold and beautiful colors this season, not only in your dress but also in your makeup. Wear bold pink as an eye shadow or tangerine orange as a lipstick. Parties are a chance to try and experiment with colors. Don't miss this chance!
Author's Bio: "Jessica Smith has been writing for a few years now. She is a writer by day and reader by night. She also loves cooking, traveling and dancing. She wants to travel the whole world as traveling helps her calm her body as well as mind and explore fashion and style game around the world".
I accept all fashion related content, Checkout here our Fashion write for us guidelines. Stay Connect With US & Keep sharing your article with us,