5 Smart Kurti Styling Tips for Short Height Women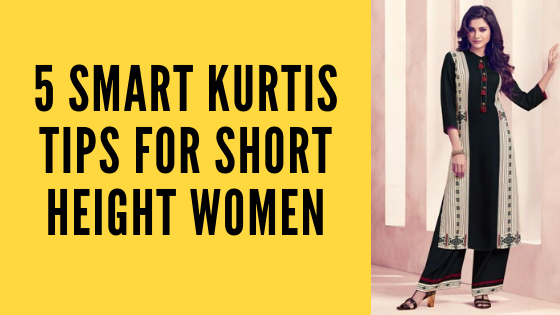 Kurtis is a stylish and fun clothing available for women and girls of all ages and body types. They are the easiest garments to turn into an outfit for any occasion and event but the best feature of all is that they bridge the divide between foreign and local to give a perfectly balanced outfit. Help arrives in the form of wholesale kurtis which make it even easier to pick the right one to conceal this major drawback, so choose wisely ladies! Best Kurti Designs for Short Height Girl!
Hiding your height (or rather the lack of it) can sometimes be a problem if you do not know where to start. This is why a guide should be followed. Here we will encapsulate all the tips for short Girl to follow.
1. Go for slits:
It is a proven fact that slits are known to give extra height to the wearer. Slits on the side act as a visual attraction as well as an added feature to disguise your short stature. People will not see the difference when they lay eyes on you. Remember to keep the slit to a limit and not keep it too high. Knowing when the look is being forced is an insightful skill that every woman should have no matter what her height is.
2. Use slim pairings:
Once you have chosen your kurti, it is a wise choice to pick bottoms that will compliment your body and most importantly, hide your height. Opt for slimmer palazzo pants or narrow churidars. These will automatically create the illusion that you are tall. Failing to do this step will give the impression that you are obviously drowning in your clothes (which is a total disaster).
Checkout here Designer Kurtis For Wedding Functions
3. Stick to a single color scheme:
When it comes down to selecting the color of the complete outfit, multi-colored outfits can only make the situation worse. So find one color and stay along within this shade alone. For example if your color is white, you must keep to shades of white, patterns are allowed just make sure that they match with the white theme and are not large or endless patterns that will look too bulky or large for your specific stature.
4. Keep to short garments:
When pairing your kurti, make sure to use short garments to accompany the kurti. Whether it is palazzo pants, a skirt or a narrow churidar hake sure it is not extremely long or even long, making it much shorter to give an impression of a longer leg. Longer bottom wear is a common mistake that many women make, the reason this is wrong is because it appears to make the clothes bigger than you.
Checkout here: 10 Best Kurti With Jeans Style
5. Shoes matter:
The most obvious tip to give shorter girls is to wear high heeled shoes. Why wear flat shoes when you can help your situation out by gaining a few inches by wearing shoes to elevate and impress onlookers. Shoes are a general accessory and every woman is crazy about these stylish options that are available.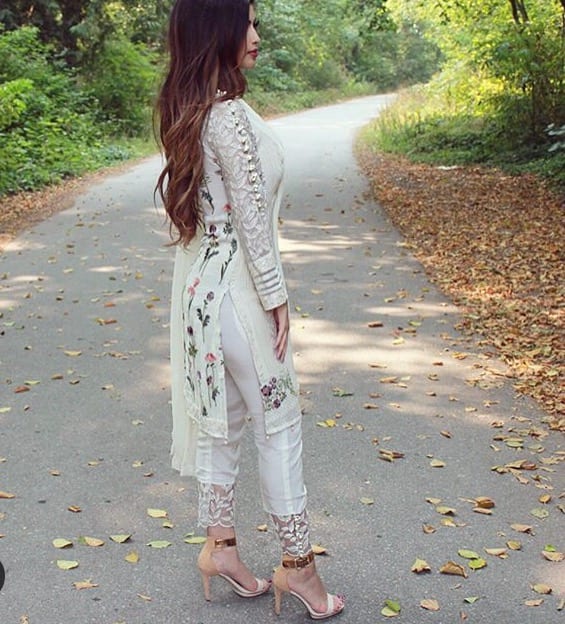 Stay Connect With US & Keep sharing your article with us, I accept all fashion related content, Checkout here our write for us fashion guidelines.