How to Select Flattering Bathing Suits: A Comprehensive Guide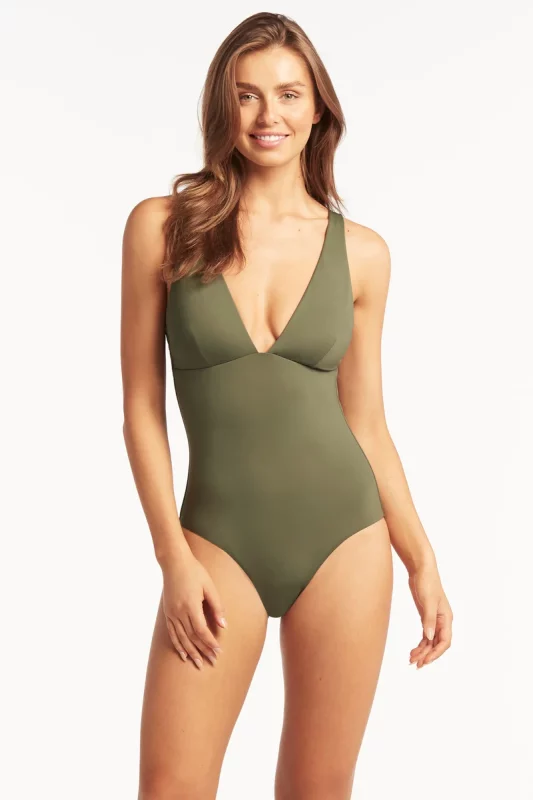 Finding the perfect bathing suit can be daunting, but with the right tips and guidance, you can select a flattering swimsuit that will make you feel confident and comfortable. This thorough guide assists you in navigating the many alternatives available and selecting a bathing suit that compliments your body type and sense of style. These five essential guidelines will help you choose flattering bathing suits that highlight your finest features, whether relaxing by the pool or organising a beach vacation.
The following are some of the features you should be aware of:
Understand Your Body Shape
Before diving into the world of bathing suits, it's essential to understand your body shape. Each person's body is unique, and by recognizing your body shape, you can choose a swimsuit that accentuates your best features. There are typically five common body shapes: hourglass, apple, pear, rectangle, and inverted triangle. By determining which category you fall into, you can focus on selecting bathing suits that flatter your figure and create a visually balanced appearance.
Emphasise Your Best Features
Once you've identified your body shape, the next step is to highlight your best features. Consider swimsuits that draw attention to your waistline, such as high-waisted bikini bottoms or one-pieces with ruching in the middle if you have an hourglass body, for instance. For those with a pear-shaped body, draw attention to your upper body with a halter top or a swimsuit featuring bold patterns or embellishments. You can create a sense of proportion and enhance natural beauty by emphasising your best features.
Consider the Right Swimwear Styles
Swimwear comes in a wide range of styles, and understanding which works best for your body shape can make all the difference. For instance, if you have a smaller bust, consider padded or push-up bikini tops to add volume. On the other hand, if you have a larger bust, opt for swimsuits with underwire or thicker straps for added support. Additionally, if you want to minimise your hips, choose bottoms with a higher-cut leg or a skirted bottom. Experimenting with different styles will allow you to find the perfect bathing suit for your body shape and personal preferences.
Pay Attention to Fabrics and Patterns
The fabric and patterns of a bathing suit can also play a significant role in how flattering it looks on your body. Dark-coloured swimsuits tend to have a slimming effect, while bright colours and bold patterns draw attention to specific areas. Consider a bathing suit with side panels in a darker colour if you want to give the appearance of having a smaller waist. Alternatively, if you want to add curves, consider a swimsuit with horizontal stripes or strategically placed ruffles. Moreover, opting for a bathing suit made of high-quality fabric with stretch can provide a comfortable fit and offer better support.
Focus on Comfort and Confidence
While selecting flattering bathing suits is essential, it is equally vital to prioritise your comfort and confidence. Confidence is critical to feeling your best, and finding a swimsuit that makes you feel comfortable will boost your confidence. Pay attention to the fit, ensuring that the bathing suit provides the right coverage and support. If you're uncomfortable in a two-piece, consider trying a one-piece swimsuit or a tankini, which offers more coverage without compromising style. Remember, when you feel comfortable and confident in your bathing suit, you can enjoy your time at the beach or pool.
Conclusion
Selecting flattering bathing suits is all about understanding your body shape, highlighting your best features, and finding the correct styles, fabrics, and patterns. By considering these factors and prioritising your comfort and confidence, you can choose a swimsuit that makes you feel fabulous. Remember that fashion is subjective, and the most important thing is to embrace your unique beauty and enjoy your time in the sun. Discover the ideal bathing suit that enhances your figure and evokes your inner beach goddess with the help of this comprehensive guide.