12 amazing Bohemian style outfit ideas for the hippie in you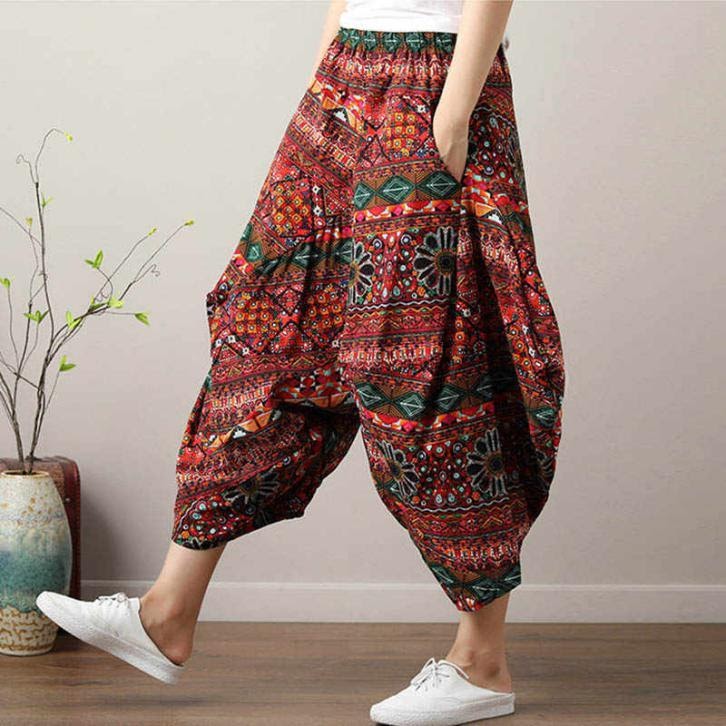 Are you tired of wearing formals to parties? Do people look at your clothes and think you too uptight? Do you lose yourself in a sea of poorly-dressed people? Then, it's time to give your wardrobe an old-fashioned turnaround. See Bohemian style outfit ideas for the hippie in.
Just throw out all the clothes you have and pour some colour on your closet (not by painting it but by putting in some vibrantly-coloured clothes). And don't bother inventing a new fashion trend. Just adopt one that was lost on the world before but now has been reinvigorated with fresh meaning.
Bohemian style is one such fashion trend that has picked up steam in the past few months. From common people to celebrities, everyone has one of those. Worldwide brands and fashion shows are coming up with their own Bohemian clothing collections. Bohemian outfits are the hot buys on shopping websites like Amazon, Myntra and Chumbak. The facts that it is online, also means you can use Chumbak coupons and offers on other ecommerce sites. But, before we checkout the coolest styles in Bohemian (that you can easily find online and offline both), let us see what the Bohemian culture is all about. If you want to jump directly into the aesthetic pieces that we have curated for you in this article, feel free to scroll a paragraph down.
How did the Bohemian Style begin?
The Bohemian (https://en.wikipedia.org/wiki/Bohemian_style) culture emerged back in the 1950s. It rose from the lively clothing with mixtures of different lands that the hippies travelled to. For the next decade or two, it resembled the easy-going, outcast lifestyle of hippies and gypsies. But then, life picked up speed and became more sincere, with people moving to formal kinds of clothing. It has found its way back, now that the people have realized the importance of having fun. With Bohemian style, people don't just wear what they buy, they customize as they like. That adds fun to clothes-shopping and also, sprinkles layers of people's cultures, allowing them to respect their roots. 
Bohemian style outfits that you can lighten your wardrobe with:
Harem pants
We all watched Ranbir Kapoor in Rockstar and wondered what pants he was wearing. Well, it was this. Harem pants exhibit a critical aspect of Bohemian style. They give your legs the air to move about as you want. Also known as hippie or dhoti pants, they are usually worn in dark colours like black, brown and baggy green. But don't worry- just go with whatever you feel like. You rule your destiny, the way people see you is in your own hands.
Maxi skirts
Maxi skirts are the entry-level garment of Bohemian style. Ladies, if you're unsure of it and want to take it easy on the first turn, then this is the one. They can be found in floral and eclectic prints that support your easy-going vibe. This urban-chic style of Bohemian clothing goes best with a sleeveless vest or a denim jacket.
Jackets
Talking about jackets, a denim jacket almost never goes wrong. Be it party or road trip or anything, the guy/gal with the denim jacket stays in the spotlight. Go further and buy a denim jacket with some embroidery sprinkled on it.
There's another variant of a Bohemian style jacket that is perfect for your beach time. The plain-netted white jacket, a little tattered here and there, sports the precise gypsy feel on you. You can wear it with a tank top and short denim jeans.
Bohemian printed kurtis
Printed Kurti is a multi-purpose Bohemian clothing with many roles. It portrays your ethnic connection if worn during some festive occasion. It reflects your free-spirited attitude when worn at some party with jeans. Best to wear handloom-made kurtis in old Pochampally or Ikat prints, adorned with some beautiful embroidery.
Boho-chic Tops
Your casual tank top can easily become a boho-chic outfit for parties. You just look for beautiful, intricate patterns on your cotton and see what goes with your personality. You can also go for tunics and off-shoulders with linear patterns. Along with a pair of short denim pants, they form the perfect Bohemian style look for you.
Scarves
If it's a little wintery out there and you want to protect your neckline, there's nothing better than a scarf. Anything from floral to geometric prints can work on this. It adds an extra flowy layer of hippie on you. It's a great way to accessorize your Bohemian style outfit. Paired up with some sunglasses, the look's pure class.
Coloured boots
Gypsies move around a lot and often on foot. They don't wish for their footwear to let them down again and again. Naturally, boots prove to be the best option due to their sturdiness. Hence, they form an integral part of the gypsy look. Everyone ranged from old men to young women can pull off a pair of camel-brown boots. But boots also go well with the modern Bohemian style outfit. Just add some patchwork or have the edges frayed and you have yourself the star Bohemian footwear.
Bohemian style sandals
Sandals, especially for women, are a great alternative if boots are no good. Be it the embroidered strands or the pom-poms, they do well with your hippie outfit. If you are going for maxi dresses or colourful shorts, pick the knee-length sandals. But if you are wearing kurtis and denim jeans, go for the ankle-length sandals. So that your sandals don't get hidden under your boho outfit.
Evening dresses
If you are at a party and you want to look a class apart from the others, Bohemian style evening dresses are the way to go. These flowy, free-falling linen dresses function as an ankle-length kurti and put the 'hip' in hippie.
Round sunglasses
Nothing better to round off your Bohemian style outfit ideas than a pair of large-rimmed, circular sunglasses. They make you look aloof and give major boho vibes.
The next time you plan a vacation to Goa/Bali, add a Bohemian flavor to your wardrobe. I can't tell you how many likes on Instagram one of these outfits will fetch you. You will be the life of the party, the center of everyone's attention. Adopt the Bohemian trend, customize it according to your personality and see where it takes you. Let it mold cultures together and engage the hippie within you. I promise, one turn to the Bohemian style outfit ideas and you will have a fresh perspective on the world and its contents.
Stay Connect with Dazzling Point