15 Outfit Ideas to Wear a Plus-Sized T-Shirts For Women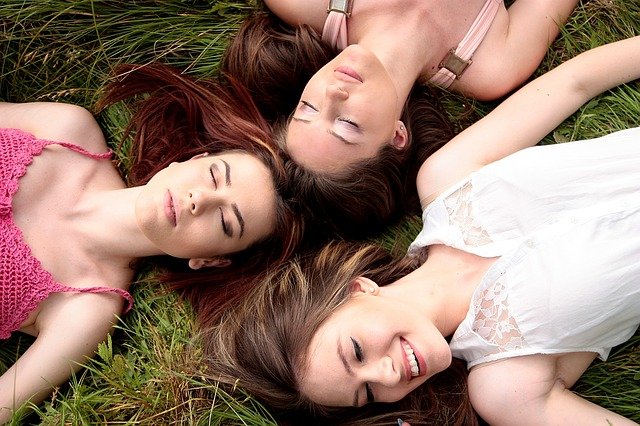 When we talk about fashion, size does not matter. There was a time when plus size clothing was not easily available for plus sized t shirts for women. But now, you can buy plus size clothing online and there are so many options and varieties in plus sized t shirts for women. No matter what size you are, you will find the perfect piece which suits you. Size is just a number when you love fashion. Actually, there is no shortage of options and varieties these days when it comes to plus size dresses.
If you are plus size and worried about how to wear plus sized t shirts for women, here we are to give you some ideas to wear plus size clothing in the perfect manner. 
Idea 1
To wear a fitted bottom cloth is the best way to wear plus size dresses. You can pair your t-shirt with your favorite jeans or skinny jeggings. You can also try your most body hugging skirt and play up the oversized look of the top.
Idea 2
When you wear an Women XXXL shirt and are worried about looking frumpy, just wear a belt which will define your shape a bit.
Idea 3
You can put your favorite scarf to make it a showstopper. Most of the full sleeve t-shirt for women is so simple. So, there is a good opportunity to wear the most stylish necklace you have and you can also try a large clutch or any kind of scarf.
Idea 4
If you need to wear XXXL t shirts, you should try the ones with graphic design. And make a match by wearing a chic mini skirt and mules with it. Color contrast is a big factor here, if you choose like hot pink or lime green combination it will express your style.
Idea 5
If you wear a plus size T-shirt but are not comfortable, then you should try to tuck it in. This is a good way to get a sophisticated look and it also looks chic and classy.
Idea 6
You may try plus size t-shirt with a Romper. It will look great on you and also comfortably breathable.
Idea 7
You can try a t-shirt which has a lower hem at the back. It will give you that flattering style and the style is suitable for everybody. If you are new to wear plus size clothing, this is a very gorgeous and trendy idea to start off with.
Idea 8
You may try a short below, in combination with a full sleeve t-shirt and make the final touches with funky sneakers and socks.
Idea 9
Wear oversize t-shirts for women and bike shorts. They are very comfortable and also a perfect combination. Whether you tucked it in or normally wear the loose t-shirt over the shorts doesn't matter. You can also add a gold chain belt at your waist which will add a funky touch. If you are choosing a brighter pop color, it will give more gorgeous look.
Idea 10
A large t-shirt with tight leggings along with an oversized blazer can give a leaner and stylish look to anyone.
Idea 11
Oversize Full sleeve t-shirt for men sometimes become bothering. If you put another loose graphic t-shirt over it and finish by half tucking it inside well-fit jeans, it will look really stylish and attractive while also being pretty comfortable. 
Idea 12
You may tuck a large t-shirt into a relaxed tailored pant which gives a casual look.
Idea 13
Wear an oversize printed t-shirt over a printed pant and complete it with a pair of sandals. This mixed print will look great on you.
Idea 14 
You should try a baggy t-shirt over a knit dress or under a crop top to look prettier with the plus size dress.
Idea 15
When you are wearing one color women's shirts it will streamline your body and draw the attention away from the large silhouette. With this monochrome look, you will still look curvy and fit even though you are wearing a plus size t-shirt.
We have discussed 15 outfit ideas for wearing a plus size t-shirt that may help you in your lifestyle. We hope you love our recommendations and do your best to make these ideas your own.
Stay Connect with Fashion Blog