5 Reasons Why We Should Buy Second-Hand Designer Clothes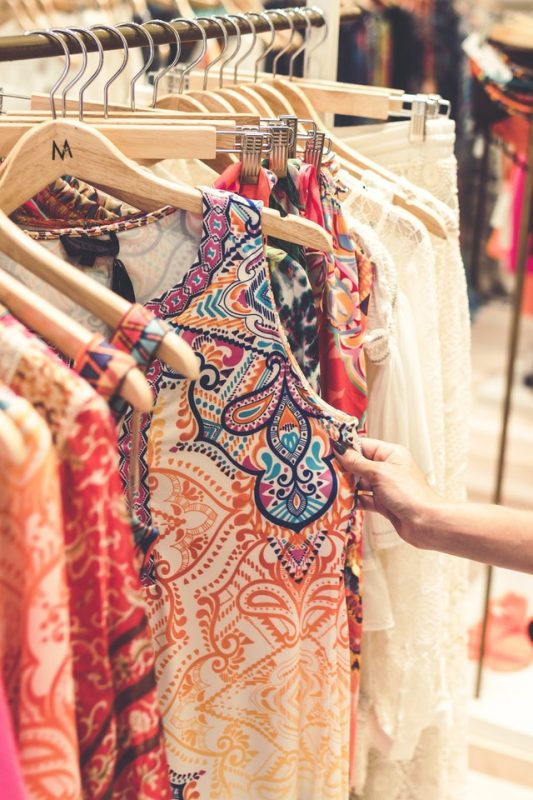 Fashionable, designer, and branded clothing was always an expensive symbol of luxury for wealthy and famous socialites. Over the years, however, wearing this type of clothing has become somewhat of a craze, attracting folks from all walks of life. For some, the hefty cost of fashion isn't as financially-detrimental, but for others, the cost can quickly drain the budget. The overwhelming similarity between these two types of people is that they will still purchase expensive, luxury clothing regardless of how much of an impact it will have on their respective finances.
As an example, let's say that two people want to buy the same Gucci T-Shirt advertised for $650. Let's call them Adan and Mateo. Adan comes from an upper-class family and has a $1,000 week allowance. Contrary to this, Mateo comes from a working-class background and makes minimum wage. He has saved $400 to buy this shirt. The difference here is that both people will buy the shirt! The difference here is that Adan can easily afford it. Mateo will spend his entire savings and put $250 on his credit card.
So even though Mateo cannot technically afford this shirt, he was still able to purchase it with the help of a credit card. For a financially-responsible person, this might be okay. However, this can easily lead to outstanding debt, and a lower credit score.
There is another type of consumer though. We will refer to them as rational socialites. This type of person wants to dress fashionably and wear expensive clothing but refuses to pay full price. This type of person is very aware that purchasing designer clothing is costly and can hurt their finances. So rather than strolling into the Gucci store and paying $650 for a T-Shirt like Adan and Mateo, they buy luxury clothing brands from second-hand stores at significantly lower prices.
Second-hand stores exist both online and as physical, brick-and-mortar storefronts. Sometimes these stores offer completely new, never-worn clothing brands at reduced prices. However, a lot of the times these stores can offer drastically-reduced prices due to the clothing being lightly used. Let's look at some of the reasons why we should buy designer clothing from second-hand stores.
· It is a hidden gold mine: Second-hand stores are full of hidden gems. Instead of purchasing one brand-new shirt from a luxury store, we can purchase several pieces of designer clothing for the same price at a second-hand store. Rather than having to pinch pennies and cut costs in our day-to-day budget to afford a new article of designer clothing, we can opt to shop at a second-hand store instead. Our closets will be brimming with luxury at a fraction of the cost, and with no waiting for a bumper sale on our favorite brands.
· Perfect to gift: Let's face it—it isn't always easy coming up with a gift for someone. In fact, it can really be taxing mentally. One of the best gifts you can give is clothing, and if it's a designer piece then all the more better. Instead of buying a brand-new piece of designer clothing from a luxury store, we can buy second-hand designer clothes that look new for a fraction of the cost. We can also buy second hand clothes online and have it delivered directly to the person whom you want to gift it. Online shopping is significantly more convenient, as well as plentiful since you're able to access online shops around the world.
· Comfortable to wear: Even designer clothing can be uncomfortable when purchased brand new. That is because they're not broken in. Just like a new pair of shoes, clothing needs to be worn a few times, or get cycled through the washer/dryer in order to reach peak comfort. Since the majority of second-hand stores are stocked with lightly-worn clothing, they should fit and feel better than brand new pieces of clothing. The threads are usually softer and the fit of the clothing more established. Don't worry about the clothing being used—any reputable second-hand store will inspect the clothing to ensure it is in good condition.
· Save money: As we've discussed previously, second-hand designer clothes are typically much cheaper than their brand-new counterparts. If you're really savvy with money, you can save more by using cash back credit cards to make purchases. Therefore, not only are you saving money by buying second-hand designer clothes, but you're also earning additional cash back (or points) after the fact that can be used towards additional purchases. Obviously this is not a requirement and most places will welcome the use of cash—particularly small bills.
· Do some charity: Many stores sell second-hand designer clothes for some sort of charitable cause. In other words, with every purchase made, a second-hand store will donate a portion of the proceeds to a valid charity or non-profit organization. In some situations, the proceeds get put directly back into the community. Ultimately, by buying from second-hand stores, we become intertwined into this good deed. Even though it might seem selfish to buy luxury, designer clothes, if we buy it from a second-hand store then there is a good chance we're indirectly helping many underprivileged people.
Now granted, these may not be all of the positive reasons to buy designer clothing from second-hand resources, but they're definitely the reasons that should inspire you the most. The main reason to purchase designer clothing from second-hand stores is to save money. Beyond that, we learned that second-hand designer clothing makes a perfect and affordable gift, as well as having the added benefit of being broken-in and comfortable. Of course, we cannot forget that most second-hand stores donate a portion of their proceeds to a good cause.
I accept all fashion related content, Checkout here our Fashion write for us guidelines. Stay Connect With US & Keep sharing your article with us,