Casual to Formal: How to Style Men's Trousers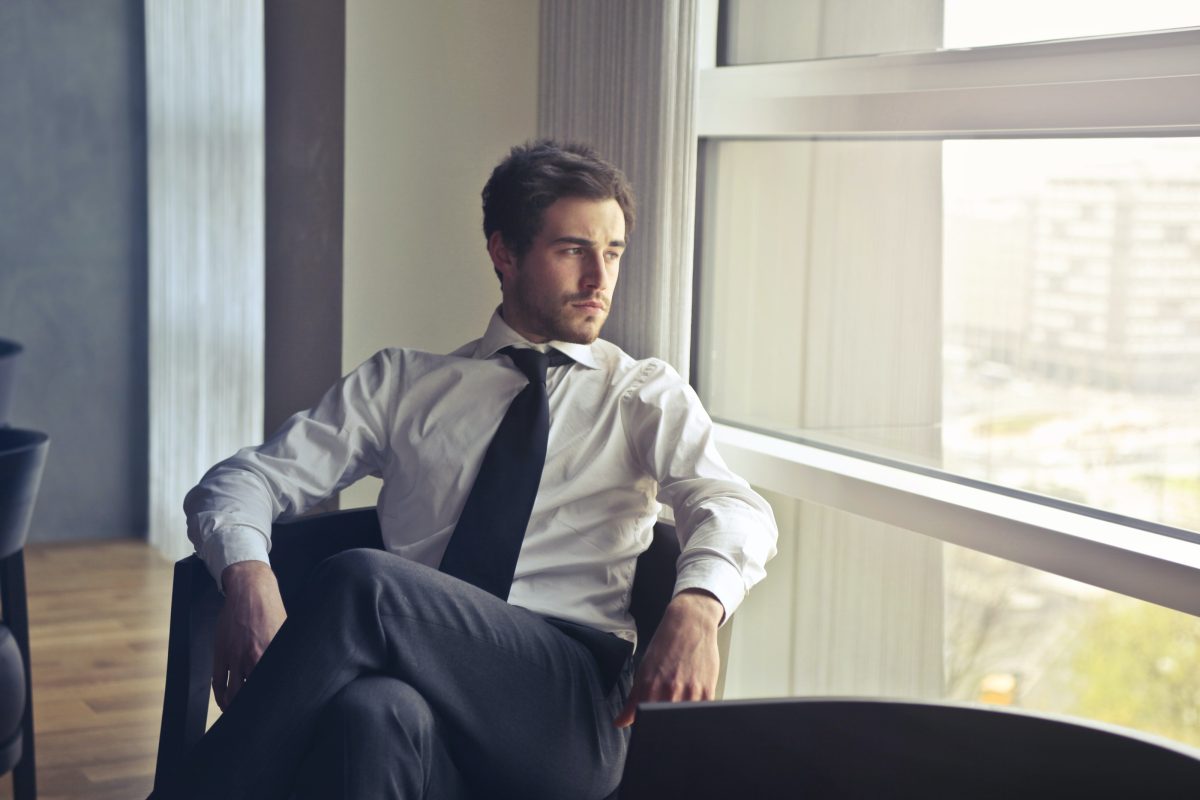 When it comes to fashion, men often find themselves navigating through a sea of options, trying to find that perfect balance between comfort and style. As we all know, the right outfit can make a powerful statement, and nothing speaks louder than a well-fitted pair of pants. In this article, we will delve into the world of men's fashion and uncover the secrets to finding the perfect pant style that will elevate your look from casual to formal.
Understanding Different Pant Styles and Their Respective Occasions
Before we dive into the intricacies of pant styles, it's essential to understand that different occasions call for different types of pants. Whether you're heading to a casual brunch with friends or attending a formal business meeting, choosing the appropriate pant style can make all the difference. Let's explore some of the most common pant styles and their respective occasions.
The Classic Pant Styles Every Man Should Own
Every man's wardrobe should include a collection of classic pant styles that can be effortlessly paired with various outfits. These timeless pieces not only exude elegance but also offer versatility in styling. Here are some must-have pant styles that will never go out of fashion:
Chinos: Chinos are a fantastic option for casual and semi-formal occasions. These trousers, typically made of cotton twill, offer a comfortable fit and come in a variety of colors. Pair them with a crisp white shirt and loafers for a sophisticated yet relaxed look.
Dress Pants: Dress pants are a staple for formal occasions. Made from high-quality fabrics like wool or polyester, they are tailored to perfection and usually feature a crease down the front. Opt for a classic black or navy pair, and pair them with a well-tailored blazer and dress shoes for a polished appearance.
Jeans: No discussion about men's fashion is complete without mentioning jeans. This versatile pant style is perfect for casual outings and can be dressed up or down depending on the occasion. Choose a slim or straight fit, and pair them with a stylish t-shirt and sneakers for a cool and effortless look.
Styling Tips for Casual and Informal Occasions
For casual and informal occasions, it's important to strike the right balance between comfort and style. Here are some styling tips to help you achieve a laid-back yet fashionable look:
Roll up your pant legs: Rolling up the cuffs of your pants can instantly add a relaxed and trendy touch to your outfit. This works especially well with chinos or jeans. Pair them with a casual button-down shirt and boat shoes for a chic and casual look.
Experiment with colors and patterns: Casual occasions allow you to be more playful with your pant choices. Don't be afraid to experiment with different colors and patterns. Try a pair of brightly colored chinos or patterned trousers for a fun and eye-catching look. Just remember to balance it out with neutral or solid-colored tops.
Opt for comfortable fabrics: When it comes to casual occasions, comfort is key. Choose pants made from breathable fabrics like cotton or linen. These materials not only keep you cool but also lend a relaxed and effortless vibe to your outfit.
Elevating Your Formal Look with the Right Pant Style
Formal occasions demand a more polished and refined look. Here are some tips to help you elevate your formal style with the right pant choice:
Invest in tailored dress pants: When it comes to formal events, there's no substitute for a well-tailored pair of dress pants. Opt for a slim or straight fit that flatters your body type. Remember to get them hemmed to the right length, so they break slightly on your shoes for a clean and polished look.
Coordinate colors: When choosing a pant style for formal occasions, it's essential to coordinate the color with the rest of your outfit. Pair black dress pants with a white or light-colored shirt for a classic and timeless look. If you're feeling bold, experiment with different shades of gray or navy for a more contemporary twist.
Accessorize with a belt: A belt is not only a functional accessory but also a stylish addition to your formal ensemble. Choose a belt that complements the color of your dress pants and matches your shoes. A sleek leather belt can instantly pull your look together and add a touch of sophistication.
Choosing the Right Fabric and Fit for Your Pant Style
The fabric and fit of your pants can make or break your overall look. Here are some factors to consider when choosing the right fabric and fit for your pant style:
Fabric: Different fabrics drape differently and can significantly impact the overall appearance of your pants. For a formal look, opt for dress pants made from high-quality fabrics like wool or wool-blend. If you prefer a more casual style, cotton or linen pants are excellent choices.
Fit: The fit of your pants is crucial for achieving a polished and put-together look. Avoid pants that are too tight or too loose. Instead, opt for a fit that skims your body without being restrictive. Tailored pants are a great investment as they can be adjusted to fit your body perfectly.
Length: The length of your pants is another important aspect to consider. Dress pants should be long enough to break slightly on your shoes, creating a clean and polished appearance. Avoid pants that are too short or too long, as they can throw off the proportions of your outfit.
Accessorizing Your Pant Style for Added Flair
Accessories can elevate your pant style and add a unique touch to your overall look. Here are some ideas to accessorize your pants for added flair:
Statement belt: A statement belt can be a great way to add a pop of color or texture to your outfit. Opt for a belt with an interesting buckle or a unique pattern to draw attention to your waistline.
Pocket square: If you're wearing dress pants, consider adding a pocket square to your blazer or suit jacket. This small accessory can instantly elevate your look and add a touch of elegance.
Sock game: Don't overlook the power of socks when it comes to accessorizing your pants. Choose socks with interesting patterns or colors that complement your overall outfit. Just remember to keep them appropriate for the occasion.
Men's Fashion Influencers and Their Go-To Pant Styles
In the world of men's fashion, influencers play a significant role in shaping trends and inspiring personal style. Here are some popular men's fashion influencers and their go-to pant styles:
David Gandy: Known for his impeccable style, David Gandy often opts for tailored dress pants in classic colors. He effortlessly combines them with well-fitted blazers and dress shirts for a sophisticated and timeless look.
Nick Wooster: Nick Wooster is known for his bold and eclectic style. He often experiments with different pant styles, ranging from cropped trousers to wide-leg pants. His unique approach to fashion inspires men to step out of their comfort zones and embrace individuality.
Marcel Floruss: Marcel Floruss is a master of casual-chic style. He frequently sports slim-fit chinos or jeans paired with casual button-down shirts and sneakers. His effortless yet stylish outfits serve as a great source of inspiration for men looking to achieve a polished casual look.
Pant Style Trends for the Current Season
Fashion is ever-evolving, and staying up-to-date with the latest trends can help you make a fashion-forward statement. Here are some pant style trends for the current season:
Wide-leg trousers: Wide-leg trousers have made a comeback in recent years and continue to dominate the fashion scene. These flowy and relaxed pants offer comfort and style, making them a popular choice for both casual and formal occasions.
Cargo pants: Cargo pants have transitioned from their utilitarian roots to become a trendy and fashionable choice for men. With their numerous pockets and relaxed fit, cargo pants offer a practical yet stylish option for a casual and streetwear-inspired look.
Cropped trousers: Cropped trousers have gained popularity in recent years and are a great way to showcase your personal style. These shorter pants can be styled in various ways, from pairing them with sneakers for a casual look to dressing them up with loafers for a more polished appearance.
Conclusion: Embracing Your Personal Style and Confidence in Your Choice of Pant Style
In the world of men's fashion, finding the perfect pant style is an essential step towards crafting a stylish and confident look. By understanding different pant styles, coordinating colors, and accessorizing appropriately, you can effortlessly transition from casual to formal occasions with ease. Remember to embrace your personal style and have confidence in your choice of pant style. After all, fashion is a reflection of who you are, and wearing the right pants can help you make a lasting impression. So, go ahead, experiment, and find the perfect pants that make you feel like the best version of yourself.
Discover the perfect pant style for every occasion and elevate your fashion game. Explore our collection of men's pants and start crafting your signature look today!