Trending Now: Top Must-Try Hairstyles for 2023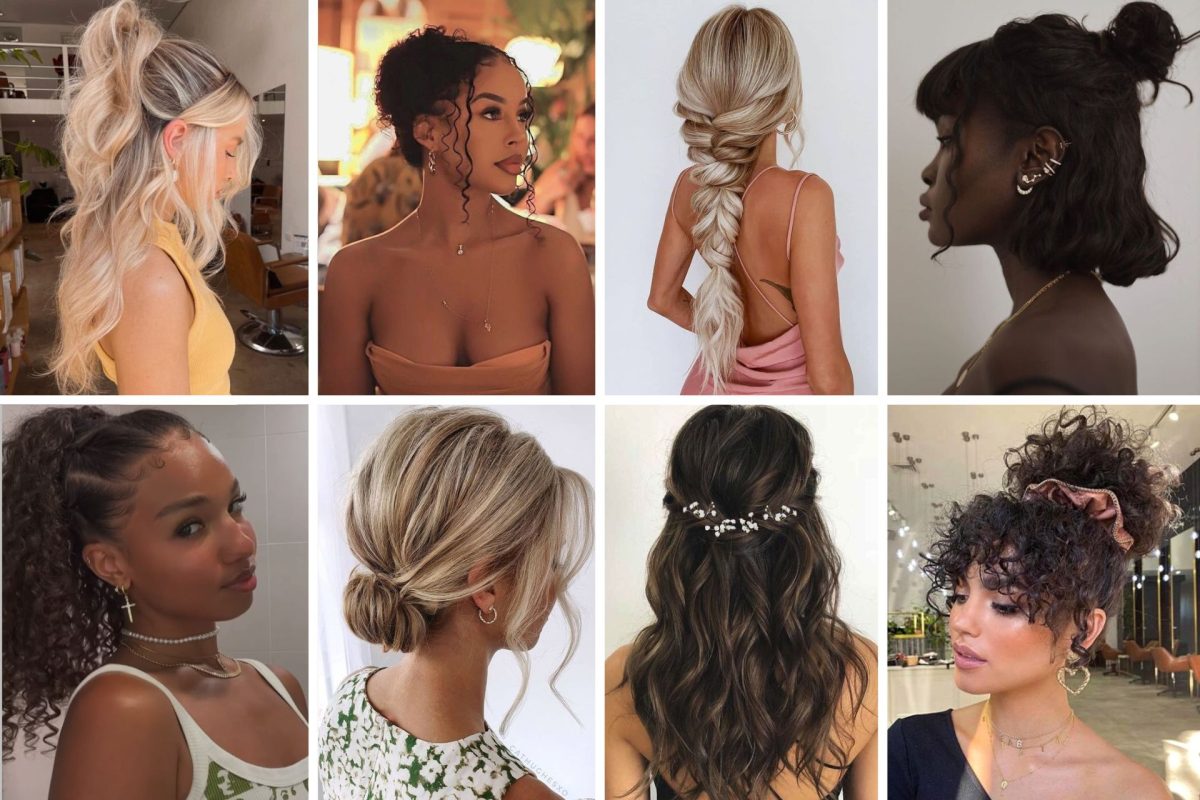 The onset of 2023 brings with it a fresh breath of air, not just in the world of fashion but in the realm of hairstyles too. As people worldwide find new ways to express their personalities and adapt to evolving work and social environments, the demand for hairstyles that balance style, individuality, and convenience has never been higher. This year's hair trends are a reflection of this balance. Let's delve into the hottest hairstyles that promise to dominate this year.
1. Bohemian Waves
Soft, flowing waves with a touch of boho chic are gracing the heads of many this year. These are not the perfectly sculpted waves of yesteryears but rather have a free-flowing and natural appearance. They exude a carefree spirit, reminding one of sun-soaked days at the beach or a relaxed day outdoors. The best part? They work brilliantly for medium to long hair lengths and can be achieved with minimal effort.
2. Bold Bangs
2023 is witnessing the bold return of bangs in all their glory. From wispy to full, straight to side-swept, bangs make a statement. They're not just a hairstyle but an attitude. Bangs have a transformative power, altering one's look entirely, making them appear younger, edgier, or more sophisticated. Plus, they are a great way to frame the face and accentuate your eyes.
3. The Revamped Pixie
The pixie cut, a classic that seems to be reborn with each decade, is back with a modern twist. This year, it's about pixies with volume, texture, and a bit of an edge. Think of tousled tops, side-swept fringes, and undercut sides. The modern pixie is versatile – it can be worn sleek or messy, with or without accessories, making it a favorite among many.
4. Low Maintenance Face Framing Layered Choppy Shoulder Length Hair
A rising star in the world of hair trends this year is the low maintenance face framing layered choppy shoulder length hair. This trend perfectly encapsulates the demand for chic yet effortless styles. As the name suggests, this style falls gracefully at shoulder length, with the choppy layers adding volume and character. The face-framing layers are the cherries on top, highlighting one's best features. It's the epitome of wear-and-go, with just a dash of texturizing spray or a quick comb-through needed to bring out its beauty.
5. The Asymmetrical Bob
The bob, a timeless beauty, gets a quirky update in 2023. Asymmetry is the keyword, with one side subtly longer than the other. This unevenness brings a fresh perspective to the conventional bob, making it contemporary and captivating. It's a style that plays with balance and proportion, resulting in an edgy and elegant look.
6. Braided Accents
While braids in their many forms have been popular for ages, 2023 sees the rise of braided accents. Instead of a full head of braids, these are subtle, smaller braids that accentuate regular hairstyles. Think of a sleek ponytail with a braided crown or loose waves with a single side braid. These accents add a touch of intricacy to everyday styles, making them pop.
7. Natural Texture Play
With more people embracing their natural hair, 2023 is all about playing with your inherent texture. Whether you have curls, coils, waves, or straight hair, it's about amplifying what you have. Products that enhance natural textures, reduce frizz, and provide definition are in high demand. It's about authenticity and celebrating individual beauty.
8. The Undercut Renaissance
Historically associated with the punk rock era, the undercut has returned with a vengeance but in a much more refined manner. This style involves shaving or trimming one part of the head very short while leaving the rest longer. What's unique about 2023's take is the array of designs being etched into the undercut, from intricate geometric patterns to delicate florals. It's a style that beautifully marries edginess with artistry. And the best part? It can be easily hidden or showcased depending on your mood or occasion.
9. The Half-Up Bun or 'Hun'
The 'Hun,' or half-up bun, is becoming a go-to for those who want a relaxed yet put-together look. Particularly favored by those with medium to long hair lengths, this style involves tying the top section of your hair into a bun while leaving the rest flowing freely. It's perfect for days when you want to keep hair out of your face but still wish to showcase your locks. The 'Hun' is versatile, suitable for both casual outings and more formal events. In 2023, expect to see more variations of the 'Hun' with accessories, braids, and twists, adding a fresh spin.
10. Retro Voluminous Curls
Everything old becomes new again. The big, bouncy curls reminiscent of Old Hollywood glamour are making a resurgence. Think Marilyn Monroe or Elizabeth Taylor. While the technique remains faithful to the classic style, modern tools, and products allow for better hold and more shine. This look screams opulence and luxury. It's ideal for evenings out, special occasions, or anytime you want to feel particularly glamorous.
To Sum It Up…
2023 is proving to be a year of diversity and innovation in the hair styling realm. From the effortlessly casual to the extravagantly stylish, there's a hairstyle trend to suit every individual and occasion. It's exciting to witness a blend of modern aesthetics with nostalgic influences, all coming together to redefine beauty standards. Whether you're looking to make a bold statement or just want a hint of change, this year's lineup of trends ensures you're covered. Experiment, enjoy, and embrace the joy of transformation that a fresh hairstyle can bring!