The Must-Haves for Your Winter Wardrobe in 2022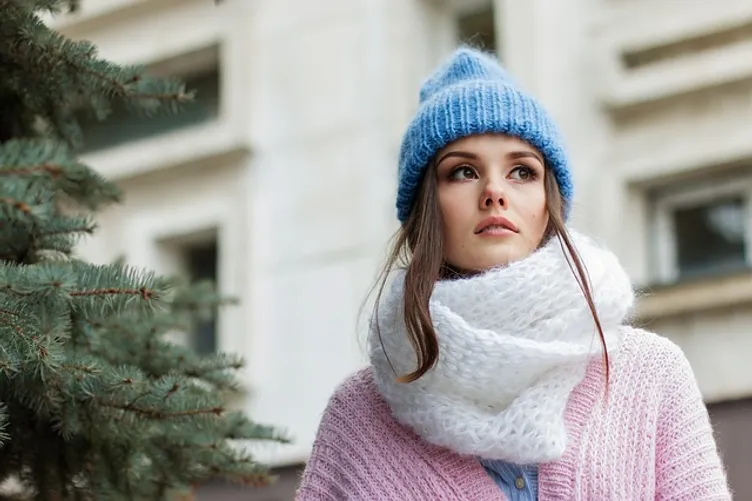 Long gone are the days of wearing bulky sweaters and jeans with white sneakers as your winter wardrobe essentials—the key to staying stylish and staying warm this season is layering. Though you may think that carrying multiple cardigans and bulky coats will make you feel bogged down, you'll be surprised at how much more energy you have when you're feeling comfortable in the clothes you wear! Here are the must-haves for your winter wardrobe in 2022.
Layers
Although sweaters and coats might dominate your winter wardrobe, it's important to look at layers as an overall concept. For example, you can get more wear out of a single wool blazer by pairing it with any number of different tops. From button-downs to turtle necks and even dresses both long and short. Going forward, layering is going to become even more important, as we see changes in weather patterns and temperatures shift. There are already rumblings that winters may start getting shorter — meaning less time spent bundling up.
Coats
Unless you live someplace warm, there's a decent chance that your winter wardrobe is mostly made up of coats. If you're not already investing in a quality coat that will stand up to winters, now is definitely a good time to start. Coats are always trending, and different styles come into style every few years. Try on several brands at different price points and make sure they fit your budget before committing. Leather trench coats are all the hype and will continue to be in the coming year. Wool coats and puffer jackets are also every fashionista's winter staple.
Scarves
Wearing a scarf is a great way to add interest to your winter look. Choose scarves with bold colors, bold patterns, and bright tones. Scarves that are made from wool or synthetic materials will be easier to care for and will last longer than cotton scarves. Even better? Shop scarves that come with pockets on each end! This means you can wear your scarf when you're out and about and store things inside of it easily. Pick up a pocketed scarf so you'll never have to worry about forgetting your phone or keys ever again!
Boots
Footwear is absolutely a must-have when it comes to winter weather. When it comes to footwear, a good pair of boots is something that should never be skipped. From combat boots and high heels to cowboy boots and dress boots, there are tons of different styles that you can choose from. However, you must invest in a pair of waterproof boots if you want to keep your feet nice and warm during winter weather. That being said, we won't be surprised if all of our readers invest in a pair of thigh-high leather, lace-up combat, or biker style knee-high. Whether you want stylish or practical footwear for cold weather, you'll be hard-pressed to find better options than these popular boot styles.
It's not very often that you get to wear your full winter outfit, but when you do, it can make all of those months spent bundling up worthwhile. If you need more tips on how to dress for cold weather, check out the latest winter styles from your favorite designers and retailers. One last tip — shop at places that have modest clothing for women. You may not consider your style to be modest, however, during the winter season these shops have the warmest pieces since they are made to cover more.