Best Transitional Clothing Pieces for Fall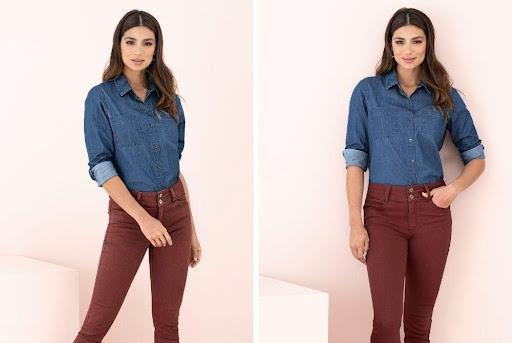 Your closet might see the most change between the summer and fall seasons. Between making room for thick sweaters and switching out your sandals for boots, the wardrobe change can seem a bit drastic to make all at once. After all, most places don't see a change in seasons overnight. Seasons experience gradual transitions and your closet should, too.
When it comes to the fall transition, it's important to know which summer pieces have the most versatility and will be worn most as the coming season approaches. These should stay in your wardrobe until it's time to bring in heavier fall pieces, not only creating a gradual wardrobe change, but also allowing you to utilize more of your overall wardrobe for a larger part of the year. Here are some of the best pieces of clothing to help you transition into fall.
Removable Layers: One thing that's to be expected during the fall transition is a change in temperature throughout the day. You might need a jacket or sweater when you leave the house in the morning, but as the day goes on, it can start to feel like summer shorts-and-a-tank-top weather once again. The impending sunset might then bring on chilly temperatures once again, so light layers that are easy to slip on and take off are a must! Use light sweaters, knits and jackets to balance out more summery pieces like a white tank top or a bright printed dress with a cute bralette underneath. This way, you'll make use of both summer and fall clothing.
Source: Victoria Chudinova/Shutterstock.com
Blazer: These days, you can wear a blazer with just about anything. This is why having a blazer in your closet is useful for spring, fall and winter transitions. If you have to choose just one blazer as a trusted transition piece, consider going for a classic oversized black style. Blazers commonly offer a great mid-weight alternative to a denim jacket and can throw some fall vibes into your summer favorites like white jeans, denim cutoffs, bright crop tops and more.
Light Denim: Even though the rules against white pants and shoes post-Labor Day are a bit tired and are broken left and right each year, you might think about incorporating other denim styles and colors into your wardrobe as you transition into fall. Save your black jeans and leather pants for a little while longer and opt for a pair of jeans in a light to medium wash. The lighter denim color will allow you to wear summer tops for longer while creating an effortless wardrobe transition. If you prefer the slimming effect of black pants or jeans, pair your light wash jeans with sculpting shapewear for a little added confidence!
Booties: While fall footwear can definitely throw a wrench in your closet transition, you don't need to go from strappy sandals to fur boots all at once. To help things go a bit more smoothly, start by bringing out only your short boots and saving the knee-high styles for later. Booties look great with summer pieces like flowy dresses and mini skirts, cropped jeans and even cute maxi dresses. Pair dark-colored booties with lighter pieces on top and add fall-inspired accessories to tie everything together.
Source: SvetlanaFedoseyeva/Shutterstock.com
Wide Brim Hat: As fall approaches, the urge to break out beanies and other knit hats is persistent. Unfortunately, the fall transition time is usually still too warm to justify this particular accessory. You can still get your hat fix, though! A wide brim hat will help you on your journey to fall while keeping you from overheating in a winter hat. Even though many wide brim hats are made from materials like felt or wool, they don't trap in as much heat as a thick winter hat. If you care to take your summer straw hat for one last spin, add a touch of fall inspiration and tie a dark ribbon around the part that covers your head.
Knit Tops: As you might have already noticed, sweater vests and sleeveless knits are all the rage. This is a win for your closet as these pieces are both trendy and practical when it comes to transitioning your wardrobe. If you've been wearing lightweight knit tops this summer, let them stay in your closet throughout the fall season. As summer weather slowly comes to an end, you can still rock these tops with bare arms and light-colored bottoms. As temperatures move to the chillier side and fall approaches, layer your knit tops over a form-fitting turtleneck or long-sleeved shirt.
As fall gets closer, consider a gradual wardrobe transition using these versatile pieces. Don't be afraid to get creative and dress things up or down with jewelry and other fun accessories!