Budget-Friendly Jewelry Finds: Affordable Sparkle for the Season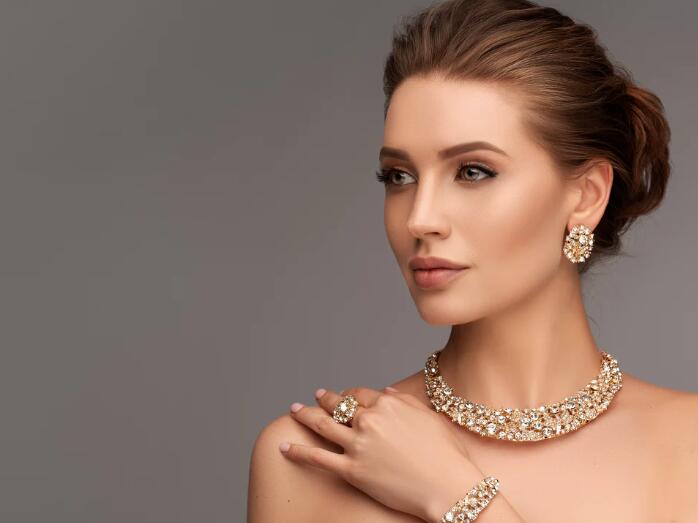 In the world of fashion accessories, jewelry often comes with staggering price tags that can deter you from rocking the latest trends. But stunning style doesn't have to drain your bank account. With a savvy eye and smart shopping strategies, you can uncover budget-friendly jewelry that looks a million bucks. In this comprehensive guide, we share insider tips on where to find deals, spotlight affordable metals and gemstones, and showcase irresistible jewelry styles for less. Arm yourself with knowledge and get ready to build your jewelry wardrobe on a budget!
Strategic Sources for Saving on Jewelry
Knowing where to browse is the key to scoring big savings on jewelry. Discount and department stores like TJ Maxx, Ross, Marshall's and JCPenney should be your first stop when deal hunting. Their jewelry selections offer of-the-moment pieces and timeless designs marked down dramatically from traditional retail prices. Sign up for loyalty programs and email lists so you never miss a special sale or coupon code. Online shopping expands your options exponentially. Ecommerce websites like Overstock, JewelryBund, Belk, and Kohl's feature entire wholesale jewelry and accessories sections with products discounted up to 80% off! Amazon has a massive inventory where filtering by low price reveals some serious bargains. Sample sales are another opportunity to grab designer jewelry at a fraction of retail cost. Follow your favorite high-end labels and watch for special seasonal sales. With insider knowledge of the best budget sources, you can stock up on stunning accessories without blowing your budget.
Affordable Metals to Extend Your Jewelry Budget
When buying jewelry on a tight budget, affordable metal options can help extend your purchasing power. For gold jewelry, opt for vermeil – a thin layer of gold electroplated over sterling silver. Vermeil provides the desirable gold finish for a fraction of the cost of solid gold. Sterling silver is typically less expensive compared to white gold or platinum. For everyday mixed metal looks, aluminum, stainless steel, brass and copper offer chic style on a shoestring. With strategic styling, these affordable metals can look just as luxe.
Cubic Zirconia: The Diamond Doppelgänger
If you love the look of diamonds but not the lofty price tags, cubic zirconia is a sparkling solution. This laboratory created diamond alternative boasts exceptional brilliance and fire for a mere fraction of the cost of natural diamonds. Precision cutting allows cubic zirconia to convincingly emulate the dazzle of a real diamond. For show stopping style, look for princess, round, emerald, cushion and radiant cuts set in sterling silver or fashion metal pieces. Accent with crystals or colored stones like sapphire and ruby to complete the designer look. With cubic zirconia, you get all the sophistication without putting a dent in your savings.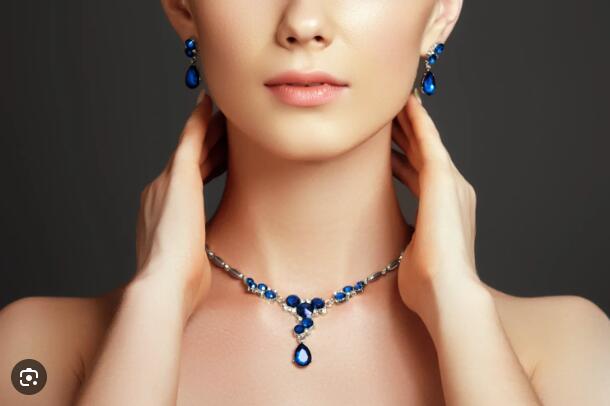 Runway Jewelry Style for Under $50
Chunky Chain Necklaces: Substantial box link, anchor, and snake chain necklaces make an edgy statement. Go bold or dainty.
Hoop Earrings: From slim huggies to bamboo styles, hoops deliver attitude. Opt for silver, gold, or gemstone colors.
Stacking Rings: Thin plain metal bands in mixed finishes are perfect for layering. Wear separately or combined.
Charm Bracelets: A budget way to collect charms like beads, hearts, stars, and symbols. Opt for bright, cheerful mixes.
Tennis Bracelets: Strands of either crystals or clear rhinestones lend elegance for less.
Pearl Studs: For a simple sophisticated look, you can't beat classic pearl earrings. They instantly polish any outfit.
Statement Pins: Look for colorful florals, words, animals or abstract pins to transform basics.
Cocktail Rings: Oversized rings with colorful stones or ornate settings make stunning accents.
Best Jewelry Finds Under $100
Semi-Precious Stones: Genuine gems like amethyst, peridot, citrine and garnet provide sophisticated sparkle.
Plated Bangles: Achieve the arm party look with gold or silver electroplated bangles. Mix metals for styling options.
Personalized Necklaces: Add initial, birthstone, or name necklaces for custom flair.
Chokers: Upgrade to more substantial chokers in velvet, pearls, or linked gemstones.
Diamond Studs: Get the essence of real diamonds with .25 to .50 carat dazzling yet affordable studs.
Monogram Rings: Initial and insignia rings say style with personalization.
Beaded Bracelets: Stackable wooden, pearl and gemstone beaded bracelets exude boho charm.
The Power of Personalization for Budget Jewelry
For budget-friendly pieces that feel special, customized jewelry fits the bill. Engraved necklaces, bracelets and rings can feature initials, dates, symbols and inspirational sayings. Monogram earrings, rings and necklaces add preppy flair with the wearer's initials. Opt for engravable metals like stainless steel, sterling silver, and aluminum for affordability. Add one-of-a-kind personalized details without overspending.
Get Creative with DIY Jewelry
For those with crafty skills, making your own jewelry is an extremely budget-friendly option. Simple yet stylish pieces like bead necklaces, woven bracelets, and earrings made from hardware and found objects can be customized for pennies on the dollar. Upcycle old jewelry by restringing beads or deconstructing pieces. Search Pinterest and YouTube for endless DIY jewelry tutorials at all skill levels. Unleash your inner artisan with homemade jewelry gifts for yourself and others.
Host a Jewelry Swap Party
An exciting way to refresh your jewelry collection on a dime is to host a swap party with friends. Have guests each bring 5-10 quality jewelry pieces they are ready to part with. Set out displays by category like necklaces, rings, and earrings. Take turns selecting jewelry in a round robin style until all pieces have new homes. You'll end up with new-to-you jewelry suited to your personal style while decluttering unused items. It's a fun, social way trade accessories and get your bling fix on a bargain.
More Tips for Affordable Accessories
Take Timeless Metals to the Next Level: Gold and silver plating, vermeil, and alternative metals like stainless steel and titanium provide the precious metal look for less.
Consider Composite Options: Abalone shell, resin, and other mixed media offer durability and intrigue in jewelry.
Choose Classic Styles: Simple studs, tennis bracelets, solitaires, and hoops transcend trends. Invest in timeless over trendy.
Shop Local Artisans: Handmade jewelry from craft fairs and Etsy often beat department store prices.
Opt for Costume Jewelry: Fashion jewelry uses inexpensive metals and stones to replicate pricier looks.
Be Open to Pre-Owned: Vintage and antique jewelry can provide timeless looks for bargain prices.
Take Care of Your Jewels: Proper storage, cleaning and care extends the life of budget buys.
The Takeaway
With savvy sourcing and smart selecting, you can stay on top of trends this season without going over budget. Take advantage of regular jewelry discounts from major retailers online and in-store. When choosing pieces, affordable metals like steel and vermeil along with cubic zirconia extend your purchasing power. Stackable essentials like chain necklaces, hoops, bangles and studs offer versatility within budget. And customized engraving elevates inexpensive jewelry finds into meaningful keepsakes. With the right insider strategies, you can build an envy-inducing jewelry collection on any budget.