Vintage Leather Jacket Style Guide: Biker, Bomber, Racer, and More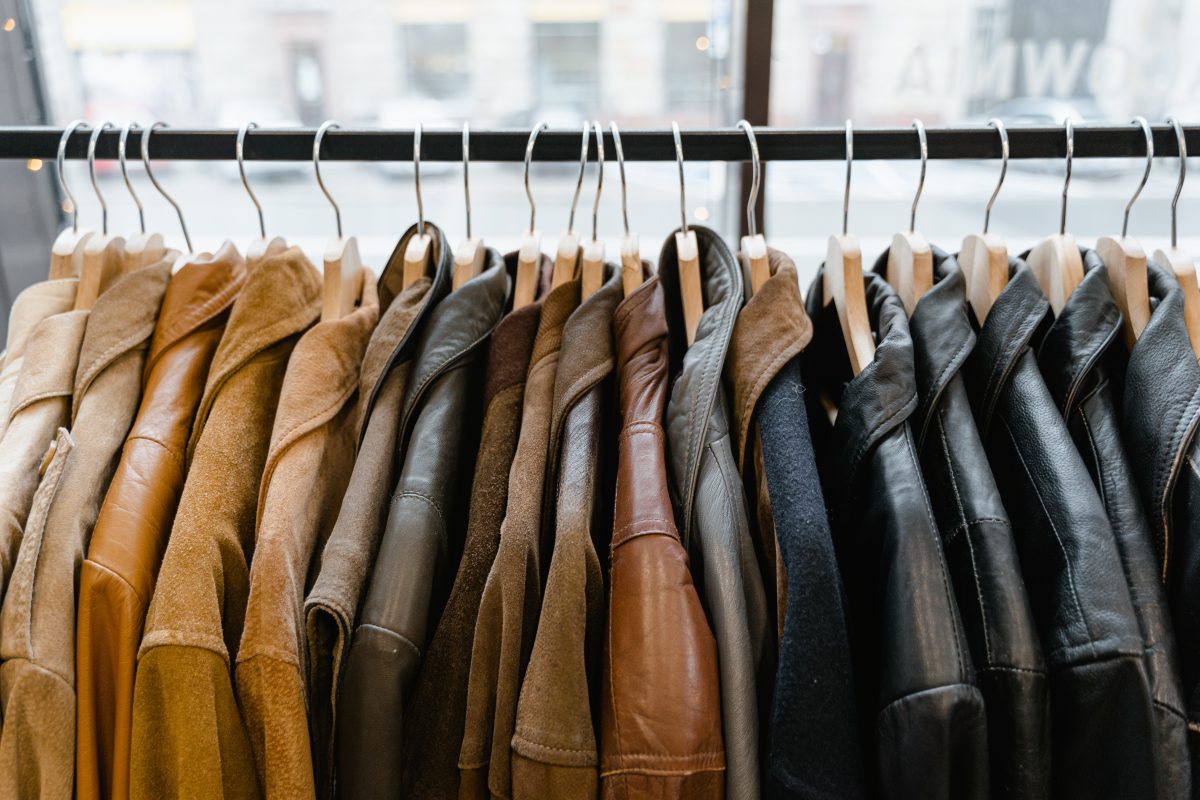 Vintage leather jacket is a true statement garment. From the roaring rebellion of the biker jacket to the timeless cool of the bomber, leather jackets have been a staple of fashion for decades. In this article product specialists at Northern Grip vintage store have gathered a list of distinctive features and styling tips of various leather jacket styles, helping you choose the one that best aligns with your personality and fashion sensibilities.
The Legendary Biker Jacket
Its roots can be found in the biker culture, since riders required sturdy attire that could survive the open road. The biker jacket exudes ruggedness with an asymmetrical zipper, large lapels and a belted waist. It looks effortlessly cool when teamed with jeans and boots. Whether you're channeling Marlon Brando in "The Wild One" or adding a modern twist, the biker jacket is a symbol of fearless individuality.
The Timeless Bomber Jacket
The bomber jacket has successfully transitioned from the military to popular culture. A front zipper, ribbed waistband, collar and cuffs create a sporty yet fashionable look. The bomber jacket, which was initially created for pilots during World War I, has become a fashion favorite. Put it over a dress for an unexpected contrast or wear it with a T-shirt and chinos for a relaxed vibe. The bomber jacket seamlessly balances the line between casual and chic.
The Sleek Racer Jacket
The racer jacket symbolizes speed and style and was inspired by the world of motorcycle racing. This jacket epitomizes understated cool with its snap collar and minimal embellishments. It's a perfect layering piece for any occasion, be it a relaxing day with friends or a night out on the town. It is a must-have for anyone looking for an effortlessly trendy look due to its clean lines and precise fit, which offer an edgy touch to any outfit.
The Sophisticated Flight Jacket
The flight jacket, which is inspired by the aviation industry, seamlessly combines utility and sophistication. The patch pockets, front closure, and fur or shearling collar all reflect a classic elegance. Wear it over a sweater and jeans for a more casual look or pair it with tailored pants for a more polished look. The flight jacket is a great addition to any wardrobe because of its versatility in terms of styling.
The Classic Aviator Jacket
The aviator jacket draws inspiration from the history of flight and combines old and modern design features. This design honors the adventurous aviators with its large collar, shearling lining, and adjustable straps. You can dress it up with trousers and a button-up shirt or keep it casual with frayed denim and a graphic tee. The aviator jacket seamlessly combines vintage allure with modern flair.
Lesser-Known Leather Jacket Styles
Beyond the traditional designs, there are some lesser-known leather jacket variations that merit attention. Duster jackets are a distinctive statement piece because of its dramatic length and theatrical flair. Café racer jackets emphasize minimalism and have a straightforward but distinctive design. Motorcycle vests are also important to mention because they are great for layering and giving your outfit a rebellious edge. A leather blazer offers a polished and smart look.
Choosing the Right Leather and Fit
It's important to choose the proper leather and fit. Whether it is cowhide, lambskin, or goat leather, each variety of leather has unique properties and characteristics. Additionally, how well your jacket fits can have a significant effect on the overall look you'll have. While an oversized fit gives off a carefree and casual vibe, a narrow fit offers a contemporary and tailored appearance. Balancing quality with your budget is essential, as investing in a durable leather jacket can pay off in the long run.
Why Choose a Vintage Leather Jacket
Choosing a vintage leather jacket offers multiple advantages. Since the jacket has been around for quite some time, it more often than not has developed a unique vintage character. The leather can already be more comfortable than a new leather jacket because it is typically softer and doesn't require substantial breaking in. Another benefit is the cost, as buying a vintage leather jacket can be less expensive than buying the same style of garment new.
Maintenance and Care
Maintaining your leather jacket will ensure that it stays a cherished piece in your wardrobe. The leather stays soft and maintains its best appearance with regular cleaning and conditioning. Choose a cold, dry location to store your jacket, away from heat sources and the sun. Use leather oil and/or conditioner to fix scratches and creases.
Whatever style of vintage leather jacket you choose, be sure that with a proper care it will last you a long time. Every scratch, wear mark and patina just adds an extra points of cool and is sure to make any outfit effortlessly striking.