Cute College Outfit Ideas That Every Girl Would Love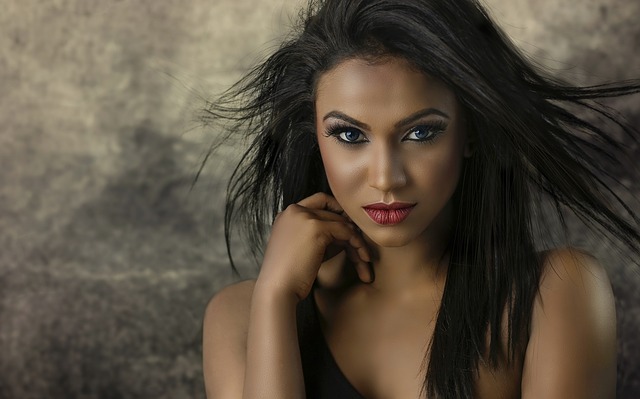 Your clothing says a lot about your personality. While going anywhere two things are important what you choose to wear and how you carry your clothes, especially for your college life. College is the platform where students come with a great sense of excitement and enthusiasm. For girls, it is like a good chance to show their dresses and their sense of fashion. Girls love dresses and try to be trendy all the time. They adapt to the environment and try to cope with the latest fashion requirements.
During college time, girls want to have plenty of dresses and desire to look the best in their outfits. Mismatching and out of fashion both are not appreciated by girls. Because of the way you dressed and carry your outfits, it shows the confidence and your dressing sense. The better and comfortable dresses you choose to wear; the more confident and fresh you will feel. To make your dressing sense more convenient and appealing for your persona, check out the ideas for making the best combination for your outfits.
Suggestions for a new look for college-going girls
Collection of some trendy and cute (not offensive) is the best choice to wear when you want to look casual and do not have much time to ready. Pair up these funky t-shirts with jeggings, jeans, shorts, skirts, palazzo, etc.
To take a professional look, choose collared shirts with trousers and jeans.
If it is winter, don't forget to count jackets (leather or denim), cool sweatshirts, cardigans, and jumpers.
Always be packed with a variety of jeans including boyfriend, parallel, narrow bottom, skinny and many more.
Keep a denim jacket always in your bag that is the best option for getting stylish looks in dresses and normal jeans.
Having a fitting blazer in your clothing list never be an outdated option.
Make your summers more fashionable with skirts and shorts.
Another important and most fascinating part of noticeable dressing is a collection of shoes. You can choose as per your dress requirement including boots, high heels, flats, belly, wedges, and sneakers.
Add great style to your persona using scarves and hats.
Don't forget to include stud earring, smartwatches, rings, and small pendants to boost your style sense.
Make some space for handbags, backpacks, small clutches, and shoulders bags.
Let's have a look at following outfits ideas for amazing and stylish college appearance
1. Simple and decent look
If you don't want to go for trendy and bold appearance, choose the simplest and decent collection from your wardrobe to carry. Wear simple denim with a passable t-shirt or shirt and easy-going sneakers. With this combination, you will look simple but smart for your college life.
When you are in a hurry and don't know what to wear, go with a combination of denim and cool top wear. For enhancing your attire, a little bit, add a watch and handbag to your list. But, try to avoid some sparky and bold color choice for cool and decent resemblance.
2. Pair of a denim jacket with hat
To get the astonishing style to your vibrant persona, go for a denim jacket and hats. The choice of small things for making a great combination for your attire says a lot about your character. Use this combination with any style such as denim and shirt or shorts or bodycon dresses.
A senior assignment help expert and fashion freak Kaylee Brown suggests that when you want to look smart and don't much stuff to wear, go with denim jackets. Denim jackets do not symbolize only winters, if you want to carry them in summers then you can grab any ribbed or normal denim short jacket to enhance your personality. With the stylish handbag and a trendy hat (round or sport), you can make your presence quite noticeable.
3. A classy style with a handbag and scarves
A girl always tries various dresses combination to look different and stylish. If you are one of them, then you need to select colorful scarves as a good option for your clothing. Carry scarves around your neck is usually visible in winters to give a vibrant look to your dressing styles. But, girls can use their scarves in other seasons as well.
To get a classy look with scarves, carry the latest and stylish sling bags that complement your outfit and add a touch of sophistication to your overall look. The combination of a beautifully draped scarf and a trendy sling bag can effortlessly elevate your style and make a fashion statement.
4. Go with floral printed pants for a fresh look
Do you want to look fresh and alive while going to college? Select some flowering combination for your dresses and clothing. For that, you can use floral printed pants and pair up with plain shirts or t-shirt. Choose to tuck in your shirt under your pants. If you want to enhance your appearance, include some trendy boots with heels.
It is good to try some different combinations for raising your dressing sense. Floral print pants provide a fresh look to your appearance. Whenever you feel boring and lethargic, try some vibrant combination of dresses and adopt some good hairstyles. Don't forget to pick good sneakers and boost your winter looks.
5. Use some accessories and choose a different look
For girls, accessories such as bags, jewelry, and sunglasses are the best way to define your dress style amazingly. But, you must know how to carry and how to combine these accessories with other dresses. You can carry stone jewelry or antique neckless with your deep neck top-wear to enhance your look. A big ring is also a good example of carrying accessories while going to your college.
One of the best ways to carry a different style is the use of bags. A variety of bags category is available in the market such as handbags, shoulder bags, clutches, bag packs, tote, slings, and so on; use anyone the following and make a good match with your dresses. Search for the best option of bags matching your dresses and add it to your list. 
6. Funky style with Printed t-shirts
Customized t-shirts have remained popular for decades, thanks to their timeless design. They are suitable for any body type and occasion, making them a favorite among people worldwide. By incorporating various graphics, font styles, and colors, you can create the perfect custom design for college outfit.
Custom t-shirts can be a great addition to your college wardrobe because there are no limitations on color, pattern, or images that can be used. Check out customteesatl.com for t-shirts that not only enhance your appearance but are practical for regular college wear.
I accept all fashion related content, Checkout here our Fashion write for us guidelines. Stay Connect With US & Keep sharing your article with us,