How to Style Your Maxi Dress for Every Occasion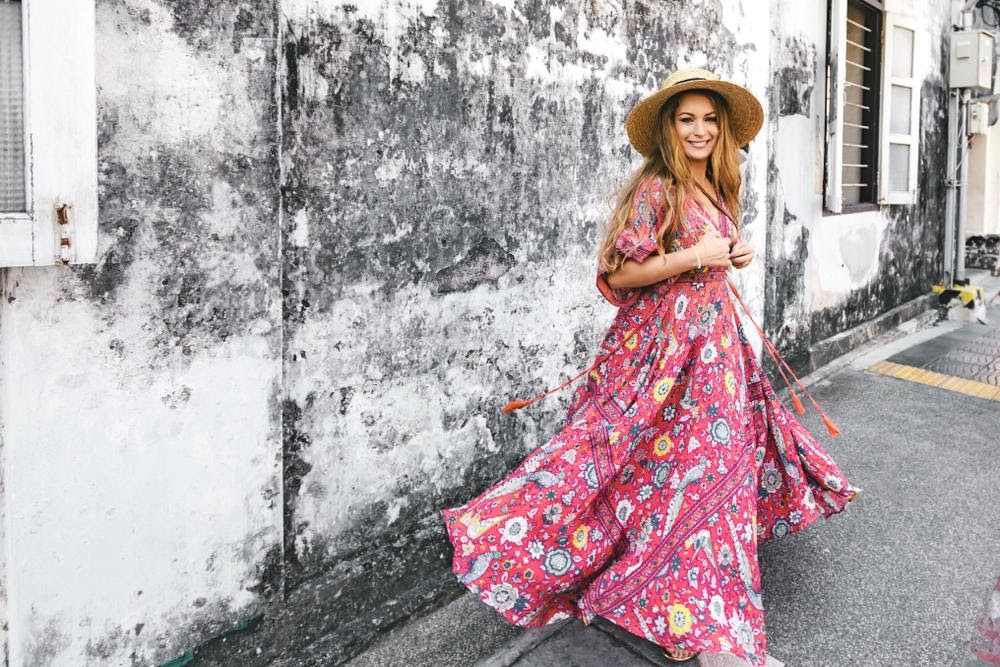 A maxi dress is a common staple in many summer wardrobes. Regardless of age, style preference or body shape, many women keep a maxi dress or two in their closet for a number of occasions. It's no secret why, as maxi dresses are a stylish and versatile option for multiple seasons! Maxi dresses can also be worn year-round, making them a continuous essential in your closet.
If you're new to maxi dresses or have trouble with styling them for different occasions, you're not alone. The good news is that you can style a maxi dress for just about any event or outing with ease. Here are some examples of styling inspiration and tips for wearing a maxi dress.
Choose Your Style: While maxi dresses work great with any body type, it's important to learn yours. Maxi dresses come in numerous styles and fits, so when choosing one, go for what you like and what will accentuate your very best features. If your bust is larger, go for a high neckline and a wrap or empire style to define your waist and overall shape. On the other hand, those with smaller busts should give plunging or more intricate necklines a try.
Curvy gals look great in maxi dresses with thick, defined straps. For a different option, show off your shoulders and go strapless! If you lean more to the petite or slender side, opt for a form-hugging shape to accentuate the natural shape of your body. For something more fun, opt for a simple print or stylish detail.
Solid vs. Printed: Because there are so many options when it comes to maxi dresses, you can get exactly what you want. This applies to color or print in addition to style and fit. It's important to know that for different colors or prints of maxi dresses, they can and should be styled accordingly. Here's what you should know.
Solid colored maxi dresses are essentially a blank canvas. Even if it's not black, any solid color maxi is the perfect option for a number of accessories. Go for a classic look with a white, black or grey maxi dress in any material and go for the gold in terms of accessorizing. Add a fun bag and a long necklace to break up the solid color of the dress. Shoes should be cohesive with the time of day and the fanciness factor of your occasion.
On the other hand, if you opt for a funky printed maxi dress, let the design do the talking. Think about minimizing accessories and letting the visuals on your maxi dress shine. To make your look appear more cohesive with a printed maxi dress, add shoes in a neutral or matching color that add to the overall print.
Casual Daytime Maxi: It's possible that a maxi dress is best worn in a light and casual setting. Think about wearing a maxi dress to a day party, lunch or while traveling as it is a stylish and, more importantly, comfortable option for anyone. To add to your casual look, choose a maxi dress in fabrics like cotton, linen, knits or polyester blends. These materials are made for movement, comfort and keeping you dry in warmer weather settings.
To style a casual maxi outfit, keep shoes clean and simple with a pair of cute sandals, flats or even sneakers. Wearing a maxi dress during the day on a casual outing means that comfort is important and heels are low or nonexistent.
Party Maxi: Where there's a party, there's a maxi dress–or at least there should be. Consider a maxi dress for your friend's birthday party, a work event or any kind of celebration. It's a great option when you don't quite need a full-on cocktail dress but you still want to look nice and festive. If you're putting together a maxi dress-based outfit for your next shindig, have some fun with it! You're going to a celebration, which means that people are happy and likely the venue will be decorated. Pull out the bold prints, bright colors, statement earrings and more. If you have a cute novelty clutch you've been dying to wear, now is the time to pair it with your maxi dress outfit, along with fun makeup and a great pair of heels.
Date Night Maxi: A longer dress is elegant and pretty, which makes it the perfect option for a date night outfit. This style of dress works well for any date night venture, including cocktails, dinner, dancing and general happenings around town. You can dress it down to casual or all the way up to show-stopping, depending on what your date night entails.
Date night maxi dresses go well with romantic jewelry and flirty makeup looks. For shoes, go for something cute and simple like a pair of strappy sandals or some wedges. You could also turn it up a notch and add some sparkle with dangling earrings or hoops and metallic heels.
Wedding Guest Maxi: Maxi dresses are ideal for weddings of all kinds. Whether you attend an indoor or outdoor wedding, a maxi dress is the way to go. You can also adapt the style of a maxi to fit the specific wedding which you are attending. For beachy or more casual outdoor weddings, opt for a flowy cotton maxi with a bright or fun print. For more elegant evening weddings with "best cocktail" or "black tie" specifications, go for a more dramatic look. Thicker fabrics with lace, ruffles or other details help to elevate the look of a maxi dress. You might even opt for a plunging or backless dress and sky-high heels to finish your wedding look.