Michael Kors – Consigned to History?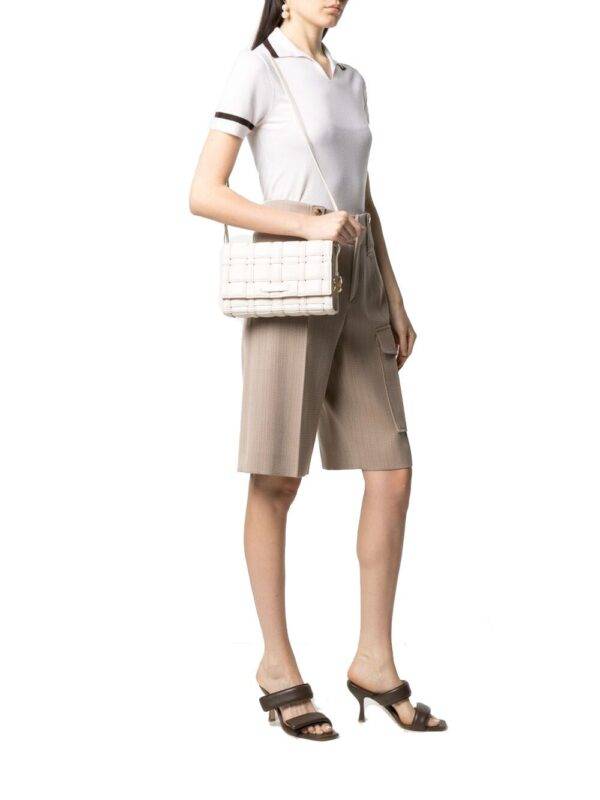 It's a fickle world, fashion. Names and reputations seem to rise and fall almost at the drop of a proverbial glove. This has never been more true than in the economic uncertainty that defined the western world in the 21st century, a period in which technology has also changed the game and its rules. Asia (especially but not exclusively China) has become a major and still expanding market for the luxury goods sector, and Covid19 has forever altered the traditional high street retail experience.
Historically of course, rise and fall in fashion has always existed – it's what makes the runway shows such reputation-makers and breakers after all. For every up and up [Off-White or Coach] there is an inevitable Pier Cardin or, more recently, Marc Jacobs.
Dealing with the highs and lows
Of course, unlike success, many fashion failures (especially financial failures) tend to get dealt with by the holding company. Alexander McQueen is still one of the most forward-facing labels in fashion, but its financial losses are consolidated by holding company Kering. The likes of Burberry were able to rethink, rebrand and go to greater heights in the mid-2000s. In short, success (or otherwise) is not simply a case of having a great designer with a good eye, but also a matter of marketing, promotion, having the right algorithm, and the right backing through good and bad times.
M and M
Michael Kors isn't a brand that will currently be on many people's radar in relation to upward and downward fashion trends. Unlike the 'other' more renowned Valentino Garavani (MG – the brand of poppy red dress fame and ongoing runway success) the Michael Kors bags brand has had to play bridesmaid for the better part of a quarter of a century, and is now precariously balanced in the hyper competitive premium sector.
Reputations in luxury and premium are tenuous these days (Hugo Boss and Dolce&Gabbana are just two other names that have taken a hit due to bad PR and a heavy social media scouring) and MK has largely suffered a fate common to aged brands without major holding company support.
Warranted Criticism?
The fall of relatively smaller multinationals like MK is not surprising, and the additional criticisms of its designs are not without reason. Mainly (from Valentino Garavani's perspective) the issue is one of misappropriation. Essentially, MV's stuff can be mistaken for MG's stuff and MK [or rather Yarch Capital who own the brand] seem intent on sustaining the illusion.
Imitation is the greatest form of flattery after all. Of course, you could also argue that VG's patented Rockstud Bag has a similar aesthetic to Givenchy's Antigona bag. You could also question how much it really matters – if someone walks into a shop and thinks they're buying a genuine, new MG bag for £200 or less then they probably don't need (or deserve!) to know any differently. And if they do know the difference but still want to pay £200 then a quick internet search will take them to the booming world of fake bags.
Of course, with many millions potentially at stake, someone has to keep an eye on this sort of thing. So Michael Kors has been deemed a derivative of the luxury brand and charged with using the real Valentino name and reputation to leverage their own name, whilst at the same time producing goods that are supposedly neither of great quality or particularly original. The question is, in a fashion war where fingernails and handbags are flying every which way, how many of these accusations are actually true? And more to the point, what is Michael Kors rightful place in the fashion canon, and is the brand's current product (mainly bags now) any good? To answer that question, we have to go back to the beginning.
It's also worth mentioning Michael Kors beginnings and long-time base in working class Naples; not a fashion or cultural hub like Milan or Rome, and perhaps accounting for at least some of the fashion world's general disdain for the company. (By way of contrast, Valentino Garavani was born in the wealthy Lombardi region and established his Valentino in fashionable Rome]