Style Traditional Freshwater Pearl Necklace Designs in Gold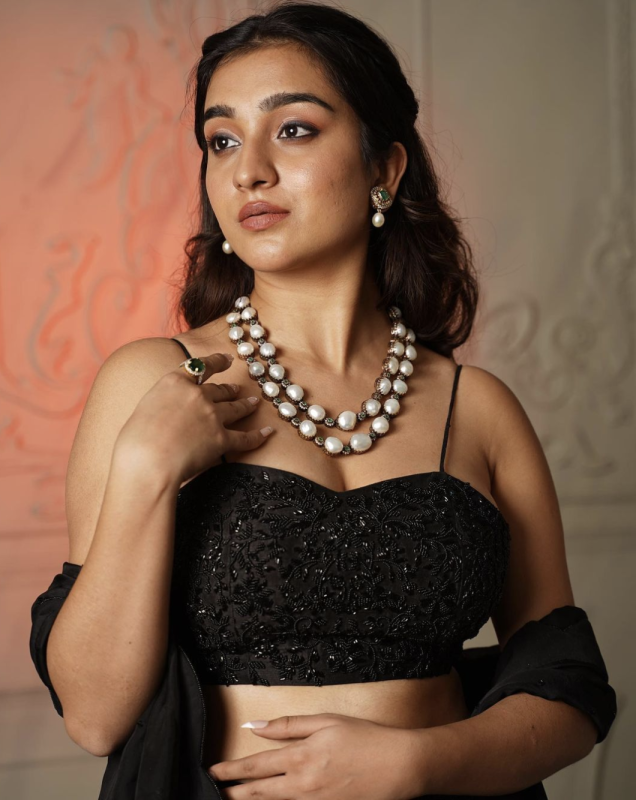 When thinking of retro, classic, and graceful accessories, pearl jewellery often comes to peoples' minds, and rightly so. Jewellery made of freshwater pearls is elegant and has a uniquely feminine touch to them. In fact, icons like Marilyn Monroe and Audrey Hepburn have beautifully immortalized pearl jewellery on-screen and off-screen. Of all the pearl jewellery, a mangatrai freshwater pearl necklace is witnessing a meteoric rise in demand and popularity. One can easily spot a celebrity and fashion influencer wearing one of these at special events.
Fashion-forward women who like to wear statement pieces can easily rely on a gorgeous pearl necklace crafted using 100% solid gold. The only problem they face while buying freshwater pearl jewellery is the range of choices. Although pearls never go out of fashion, their jewellery design matters a lot. To help fashionistas invest in the right pearl necklaces, this article features trending classic designs that will remain in fashion even after years of purchase. Anyone confused with the variety of pearl necklaces can confidently pick one of the below-mentioned trendy designs.
Multicolor Pearl Necklace
Multicolour fresh water pearls necklace is the best staple you can have in your jewellery collection. It is an accent piece that can easily catch an eye while adding a dash of sophistication and elegance to any outfit. What makes a multicolour pearl necklace stand out is the uniquely pleasing combination of naturally colored pearls.
Women can wear it to create a visually interesting look that complements different styles and tastes. This freshwater pearl necklace offers a modern yet fresh twist to traditional pearl necklaces, making it the 'go-to' accessory for special occasions. Its versatility allows it to be paired with a simple yet chic blouse and jeans for a classic daytime look. It can also be coupled with a little black dress or an evening gown to add personality to the attire.
Grading Peach Pearl Necklace
Not every woman likes wearing multicolour wedding jewellery, and it is absolutely fine. The market offers plenty of pearl necklace designs to meet different woman's varying styling needs and preferences. A grading peach pearl necklace is a classic and traditional design made using the finest freshwater pearls that go well with most outfits. It has numerous pearls arranged securely and beautifully in a strong string, exuding a fine finish and royal look.
This freshwater pearl necklace price is slightly on the higher side, but its premium design and use of top-quality materials justify it. This design exudes a soft and subtle color that celebrates femininity and exceptional work of art. The necklace goes well with pastel outfits, neutral tones, and even bold shades due to its subtle and soft hues.
Opera Length Pearl Necklace
This freshwater pearl necklace royale high design is perfect for women who want nothing but the best. In an environment where most wear short to medium-length necklaces, this opera-length jewellery carries the potential to grab the spotlight and get people talking about it. The versatile necklace adds the right amount of drama and flair to all outfits.
People can search for an opera-length freshwater pearl set or make the most of a standalone pearl necklace featuring opera length. The length of this design makes it easier to wear as a layering accessory or a standout jewellery piece; the final choice depends on the wearer's style preferences. Anyone willing to get this evergreen design can look at the Mangatari freshwater pearl necklace. It is perfect for adding glamour to even the most basic outfits, helping achieve a stellar look.
Black Baroque Pearl Necklace
Who said pearls are only white? This unique necklace crafted using the highest quality cultured freshwater pearl proves most people wrong. Natural black pearls are not common, and that's what makes this design more precious and stunning. This real freshwater pearl necklace is a work of art in itself, and the pearl's irregular yet organic shape makes it more treasurable.
This pearl necklace design is specially designed for statement setters. The unique color, shape, and design make this necklace the focal point in most ensembles. Although this design is timeless and goes well with most outfits, it looks spectacular on a white shirt, black pants, and high heels. A black freshwater pearl necklace beautifully adds a touch of avant-garde luxury to one's jewellery collection, making it the most prized accessory.
A beautiful creation incorporating modern yet traditional design, this pink freshwater pearl necklace design is the finest and most regal. The combination of pink pearls and an oval shape gives the necklace a sleek and contemporary look. The pink shade adds a sense of warmth and playfulness, while the oval shape of the pearls adds a striking twist to the traditional necklace design.
There are multiple necklace designs featuring opal-shaped pink pearls, but the ones deserving attention boast intricate detailing, use of finest quality gemstone and metal, ideal length, and attention-grabbing style. Those looking to carry a more regal look should get a freshwater pearl necklace set made of oval-shaped pink pearls that best aligns with their styling goals and preferences.
Traditional Freshwater Pearl Necklace: The Latest Staple in a Modern-day Women's Collection
Every woman wants to wear the best jewellery that makes them look different even in a crowd, and what better than a stunning pearl necklace? The fresh water pearl price may make a pearl necklace look like premium jewellery, but there are designs available in varying price levels, making them accessible to every fashionista.
The right pearl necklace is the missing puzzle piece that completes the whole look. While traditional pearl necklace designs were always a big hit, today's fashion world requires more sophisticated pearl jewellery with modern twists. It is exactly what the top designs featured in this article offer. Women who want timeless pearl jewellery can never go wrong with these designs, so do filter your choices while buying a pearl necklace online.   
you can write for us jewelry