The latest fashion trends ahead of us- An Ultimate Fashion Guide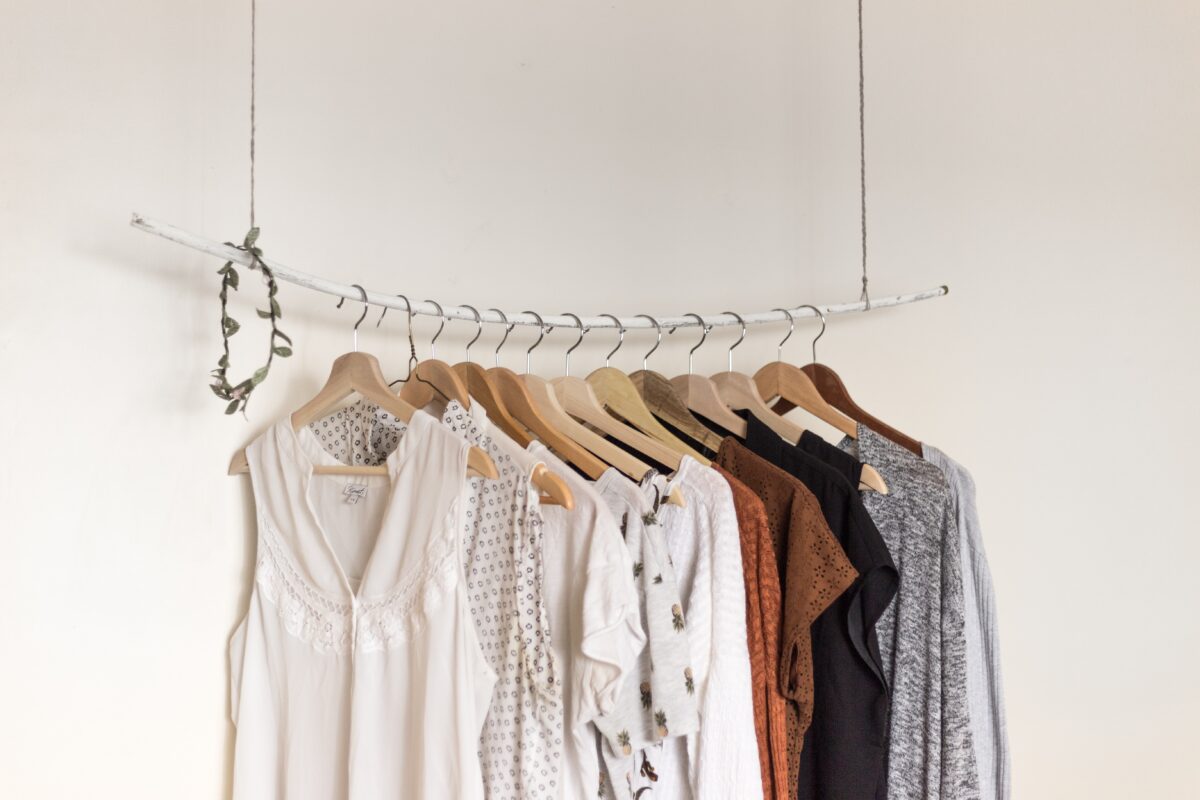 It's that time of the year! The fashion world is blazing with style icons and trendsetters predicting everything that is going to define our wardrobes this winter.
We have put this on hold since spring – and you're probably wondering about the fall trends that are ready to set the scene for fashion gurus and celebrity models everywhere.
And you probably won't be wearing any of these on your way to pick up the kids from school or even the office. However, we're sure you want to know a few trends to style up your wear for a post-quarantine meet-up with the girls!
From monotone jumpsuit to colorful leather jackets and everything in between, we're here with the ultimate 2020 fashion guide to tell you what's in – and what isn't.
Let's dive right in!
What To Wear: Trends In The Making
Monotones
Monotones won our hearts in 2019, and 2020 proves to be no different.
You might argue that matching your tops and your bottoms is pretty old school, but fashion enthusiasts across the globe continue to find new ways to conquer this fashion trend.
Monotone fashion is all about moving away from mixing and matching and adorning outfits in the same color tone – head to toe. Dressing in monotone also requires a bit of effort, especially if you want to get it right.
Pro tip? Whether you're going with pastel blue overalls or a chic red pantsuit, the right amount of accessories can add a subtle contrast to your look.
Colorful Leather
From deep mauves to pale violets, colorful leather is a trend to be reckoned with – and it doesn't look like it's slowing down any time soon.
With names like Kate Upton pairing her casual clothes with a biker jacket, you crave for that elegance to your overall personality.
What's more? Everywhere leather jacket women are being paired with jumpsuits, dresses, and even pantsuits. So do what you want with colorful leather as long as you have an outfit in mind.
Puff Victorian Sleeves
Puff sleeves are mainly an aesthetic added on to dresses and blouses, but this year, they seem to be catching on as a statement piece in fashion gurus' wardrobes.
Puff sleeves take it all the way back to the 19th century and were inspired by traditional wear during the Victorian era.
While runway editions of the trend do tend to seem over-exaggerated, there are plenty of casual wear styles that fit most women still new to the puff sleeve.
Plus, it flatters a variety of different body types, adding volume to your shoulders and drawing the eyes up to give the illusion of a smaller waist.
So, if you're a new mom looking to slim down your silhouette, puff sleeves are definitely a fun way to stay fashionable.
Feminine Suits
While suits for women are a tad bit conventional, there's a plethora of new ideas and trends on the style that will reignite your passion for coordinated, classy pantsuits.
Waistcoats and vests now add to chic three-piece suits that will have you dressed for any occasion. Or you could pair the suit with shorts and keep it casual.
At the end of the day, it depends on you – and a well-tailored suit is a staple to a sound wardrobe. To add to that, soft materials such as linen and silk can be used to emphasize the waist and give off a more feminine appearance.
Gloss
Lingerie-inspired statement pieces from Beyond the Bedroom now come in glossy fabric that offers a variety of outfits to add to your wardrobe.
If you'd like to go corporate with your outfit, you can easily add a glossy suit to meet the occasion. If not, there are a plethora of silk-laden dresses to fit your aesthetic.
Like I said, there are plenty of options to take up gloss and add your own personal touch to the trend.
What determines the look is where you take it.
Color Blocking
From red carpet events to street style showoffs, color blocking as a fashion trend is everywhere – and we're endorsing it!
Despite casual nods to the '80s – color-blocking at its core – is a 21st-century design trend that follows the principle of combining different hues and colors to create a visually stunning blend of solid-colored patterns.
What's the end result like you ask? Color blocking bridges the juxtapositions that we've always known to exist in fashion. According to Vogue, the Tory Burch tie-waist dress is an exemplar example of the trend and a great buy for ladies looking to hop on the bandwagon.
Whether you're matching cool versus low-key or sublime shades versus neon punk – color blocking is eternally brilliant.
What To Avoid: Trends Better Left Alone
Side Cut-Outs
Speaking for myself – and most women out there – side cut-outs are simply put, unflattering. I'd much rather advocate for bare midriffs and deep V necks.
Unless you spend hours in the gym and have a steady diet, I hardly imagine anyone feeling comfortable in tummy fat sticking out from the sides.
And that's completely okay! At the end of the day, stick to what feels comfortable and what works.
Big Hips
It makes sense for big hips to appear on the runway: they're sculptural and experimental, which is everything high fashion aspires to be.
However, I still don't completely understand the practical, everyday implications of this trend. I hardly imagine a woman managing to sit on the bus to work wearing something like this.
As it is, big hips should stay in high fashion for as long as they can.
Key Takeaway
At this point, I can confidently say that this fashion season will see a lot of old trends come back in style – and it's going to be really fun to mix and match to find the perfect fit.
Have some trends you think are missing? Share them with us. If you enjoyed this article, share it with your friends and followers.