The Ultimate Guide to Wedding Anniversary Gifts by Year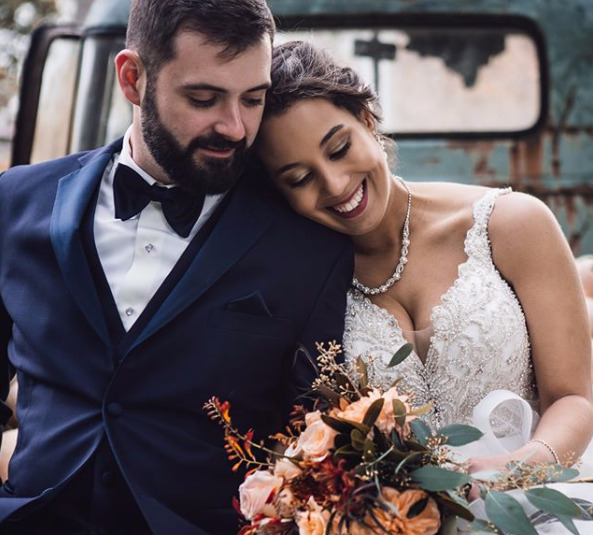 "A great marriage is not when the perfect couple comes together. It is when an imperfect couple learns to enjoy the differ ence."
You know what's the best thing about being a couple – it's sharing the differences that you have and accepting each other just the way you are. More so, it's the way we celebrate each other. Talking about celebrations for couple, no day can be as special as the day you two got together. We are talking about the wedding anniversary. A special day that brought you two together requires a special present like an emerald cut diamond eternity band, and ring and so on. That's exactly what we are going to talk about in this blog.
If you are looking for that perfect present to share with your loved one on that special day, we've compiled the list of gifts by year. Let's take a look at them and see what you can choose to surprise your partner on that special day:
1st Anniversary Gift
First year is definitely more special since it is the beginning of your journey.
Go traditional with Paper
To make it more special and unforgettable, you can choose to go either the traditional way by buying paper gifts like beautiful greeting cards, personalized notecard wishes and so on.
Or, you can still to something more non-traditional like a bottle of champagne or wine, and pair it up with something classy like GIA certified diamond rings.
2nd Anniversary Gift
Go traditional with cotton
Just like the first year, if we talk about celebrating the second year of together with a traditional gift, then cotton is the preferred choice. Why? Because the threads woven to each other symbolize your relationship and how you have grown together.
Savior in the taste of love with chocolates
To celebrate the spark in your relationship you can choose chocolate surprise for your second wedding anniversary present. From a delicious chocolate cake to custom chocolate bars and what not –there are so many options available for you to select from!
5th Anniversary Gift
As you start to grow together, you get to understand each other better and deeper. Wood symbolizes this growth and serves the perfect choice for celebrating this bond of togetherness. You can pick something crafty for the 5th anniversary, like hand-carved, customized wooden decoration pieces.
Stay a little fun with culinary tools
If you are looking for something non-traditional, we recommend you go ahead with culinary tools and celebrate those cozy moments in the kitchen, cooking together.
10th Anniversary Gift
Stay traditional with pearls
Pearls the most beautiful gift you can ever present to your partner. Symbolizing how rare your true love is, these can be the most mesmerizing way to say how much you love her.
Be unconventional with stones
If you want to go the unconventional way, presenting her with something precious like an emerald cut diamond eternity band and ring can be just the perfect idea.
25th Anniversary Gift
Go traditional while staying uber classy with a diamond ring
Stay For relationships that succeed in bearing the test of time, there is only one thing that can serve as the perfect present – diamond jewelry. You can pick from traditional as well as contemporary designs in GIA certified diamond rings, bands and more to celebrate the love, memories and togetherness that you share with your partner.
There you have it – our ultimate guide of wedding gifts by year. No matter you are celebrating the first year of being together or are at a later stage, you can pick the perfect present for your partner by following our guide.
So, are you ready for some wedding anniversary shopping? 
Stay Connect With US & Keep sharing your article with us, I accept all fashion related content, Checkout here our write for us fashion guidelines.