4 Products to Maintain the Health of Your Hair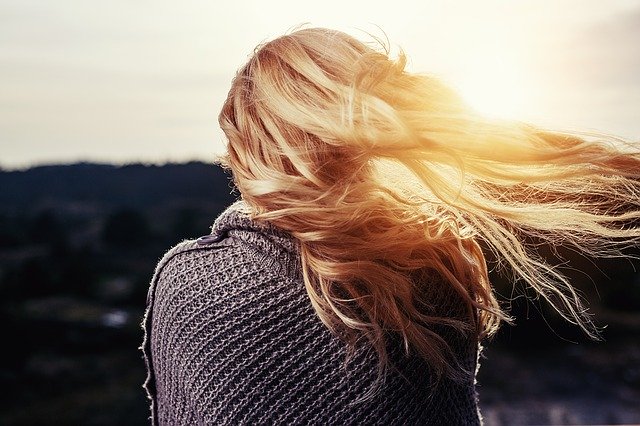 Have you ever wondered about the best way to maintain the health of your hair? This article will cover some natural treatments that will help you have radiant hair.
In general, it does not matter what type of hair you have: long, medium or short; curly, straight or wavy; black, brown or light; the important thing is that your hair is healthy, strong and as abundant as possible.
A person has between one hundred thousand and one hundred and fifty thousand hairs on their head, of which they lose between 80 and 100 daily. The average lifespan of a hair is from 2 to 6 years.
To help maintain the normal process of hair growth, there is a wide variety of hair masks that you can use to strengthen and maintain hydrated, strengthened and shiny hair.
It is recommended that you distinguish the type of hair you have to choose correctly from the wide variety of hair masks available. However, below, we recommend treatments for all types of hair.
1. Banana and Honey Mask
Banana will help keep your hair strong and honey acts as a moisturiser that provides a good source of hydration. This will give your hair a healthy appearance as a result.
Ingredients:
½ ripe banana
2 tablespoons of honey
Crush the banana and add the honey until you get a uniform mixture. Wet your hair and apply the mixture from the roots to the ends. Let it act for 30 minutes and then rinse with plenty of water.
2. Yoghurt and Egg White Mask
If you want a dazzling shine, this hair mask is the ideal choice. Apply it once a month and the results will be visible.
Ingredients:
1 plain yoghurt (small)
2 tablespoons of lemon juice
2 egg whites
Mix all the ingredients in a container until you get a smooth substance. Apply the mix to your hair without including the roots. Let it work for 30 minutes and then rinse with plenty of water.
3. Avocado Mask
Do you want to strengthen the ends of your hair? Avocado provides your hair with excellent nutrition and, together with almond oil, you will achieve complete strengthening.
Ingredients:
1 ripe avocado
1 tablespoon of almond oil
1 egg yolk
The way to prepare it is to mix all the ingredients together well, and then apply it to your hair, avoiding the roots. Then leave it to act for no more than 15 to 20 minutes, and wash your hair with plenty of water.
4. Strawberry, Honey and Yoghurt Mask
If you want to strengthen weak hair that tends to fall out, this hair mask will give your hair extra energy. Strawberries have exfoliating properties and, when combined with yoghurt, provide extra hydration reinforced by honey.
Ingredients:
8 strawberries
½ plain yoghurt
1 tablespoon of honey
Beat all the ingredients together until you get a smooth mixture. Then, apply it to your hair, massaging gently from root to tip. Let it work for 20 minutes and then rinse with plenty of water.
Additional Tips
Here are a few more things you should do to maintain strong and healthy hair:
Try not to wash your hair daily
Reduce the time your hair is exposed to the sun
Do not use alcohol-based products
Try to use the hairdryer less
The tips mentioned above will help you have lush and healthy hair for many years!
Stay Connect With US & Keep sharing your article with us, I accept all fashion related content, Checkout here our write for us fashion guidelines.