Trendy Silk Saree Blouse Designs Catalogue 2019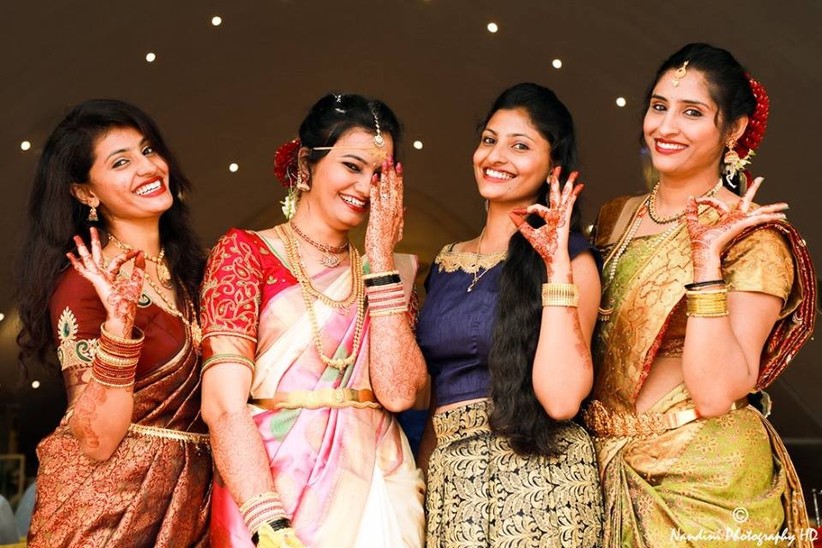 Saree is an all-time favorite dress for all Indian woman which can be worn on every occasion like parties, weddings, festivals or even as casual wear. Today women play around with blouse of various colors, fabric textures, cuts and colors to make them look trendy. You can easily find out various customized blouses without much stress to your pocket. We have put forward some latest styles for you to make you look like a diva and give you a classy look as well.

Cold Shoulder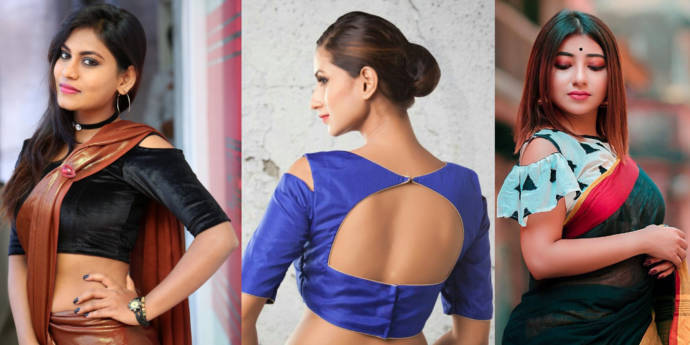 With the upcoming wedding parties all year round, fitting into a perfect saree blouse pattern is quite difficult and challenging. Fear not, we are not going to cover you up. This season a most trendy design that is ruling over is the cold shoulder designer blouses. You have seen various Bollywood actresses trying out this cut with a plain saree or even pair it with a sequined one. Adorn yourself with a heavy embroidered cold shoulder blouse with a subtle plain saree to get a wedding look or even a posh party. Keeping things simple and trending is the key rule to get the stunning look for every occasion.

Floral Design with Patterns
Try the beautiful back neck blouse featured with pretty pearls. Go for this gorgeous pattern paired up with simple monochrome saree or with a detailed bordering. The pearls add up the glam factor along with the ethnic look in you. You can also customize them by adding some net sleeves to add up some styles. You can play around with colors and fabrics of your choice and stand out with minimum accessories.

Overlapping Silk Blouses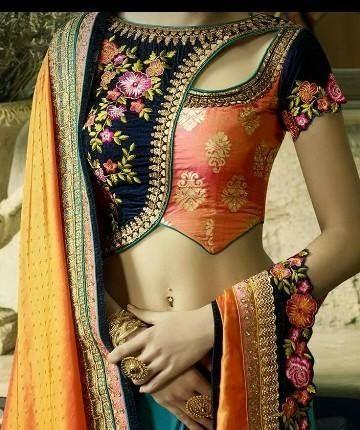 Flaunt your look with this new silk blouse without tension. You can choose from various fabrics of silk and velvet and even jacquard. These overlapping silk blouses become a great option for your wedding or even a festive look. Solid colors like red, dark blue or black would never fail you. You can wear it with simple or even heavy patched sari without the fear of having a gaudy look.

Cape Style Blouses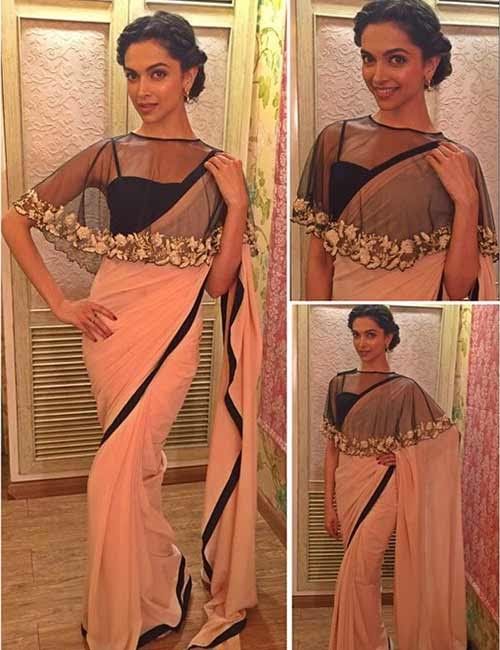 To get a contemporary look with the traditional one, the crepe is now being every women's favorite fabric and a must-have in their wardrobe. This pattern is ideal for you if you want to cover your unwanted flab but in your own style. Use lightweight fabrics like net, georgette or even chiffons to get the stunning look. Strapless blouse will make you no less than Bollywood celebrities.

Tasseled Blouses
Tassels can be added to any kind of blouses for pattu sarees to get the stylish touch and give your entire look a twist. Tassels can be decorated with beads, stones, pearls, and even mirrors, This trend has been passing over through generations with few customizations. This design gives you a traditional vintage look without putting a hole in your pocket. Tou can add tussles not only to your back, even at the edges or arms with matching colors to get the authenticated look. So what are you waiting for? Get this dreamy appeal now in your closet.

Mirror work saree blouses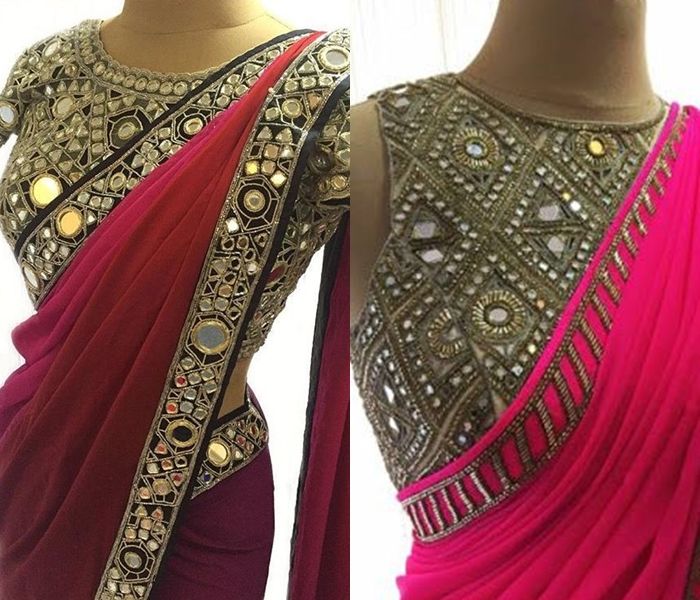 Experience the new saree pattern with mirror work in the jacket style blouses. Mirror worked blouses can be paired up with plain sarees to get an elegant traditional look. Weave your fashion moments with detailed mirror work. Go for the fabric such as raw silk and georgette or zari work. Pair with minimal jewelry to avoid getting an over glam look.

Zari work Pattu Blouses
Choose from a varied range of pattu saree blouses pairing up with contrasting colors and get the fabric of silk, jacquard, brocade and even georgette. The zari work in your blouses leaves you with a royal yet pretty look. Half sleeves with stonework or tussles are ruling the traditional fashion season. This saree blouse is suitable for all weddings, parties as well as festivals.

Wedding net Saree Blouse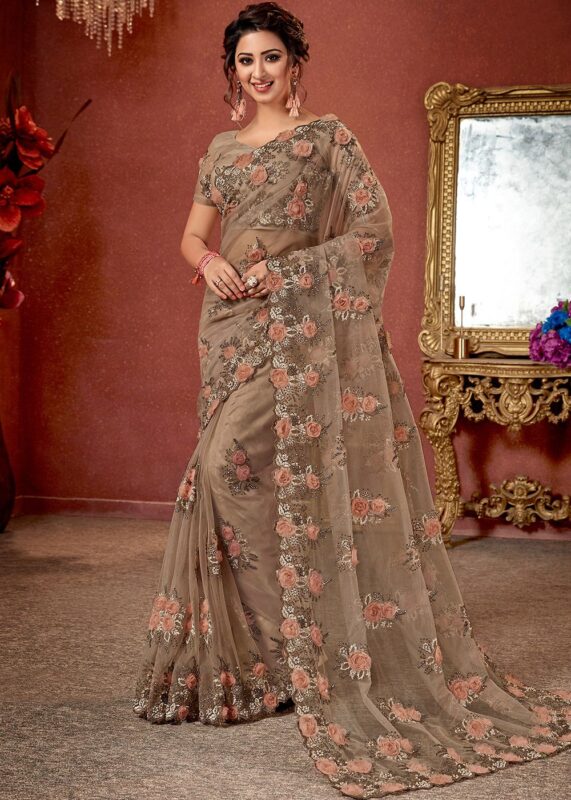 Ramp up your style quotient wearing this net saree blouse, thanking all those Bollywood actresses who have been carrying this hot fashion from a long time. Mix it up with silk or georgette fabrics to get the right kind of attention. You can even opt for the embroidered and sequined net to get a prettier look. This one blouse design can bring out the diva in you. You can apply for Fashion designer jobs to know about this field.

Silk Saree Blouses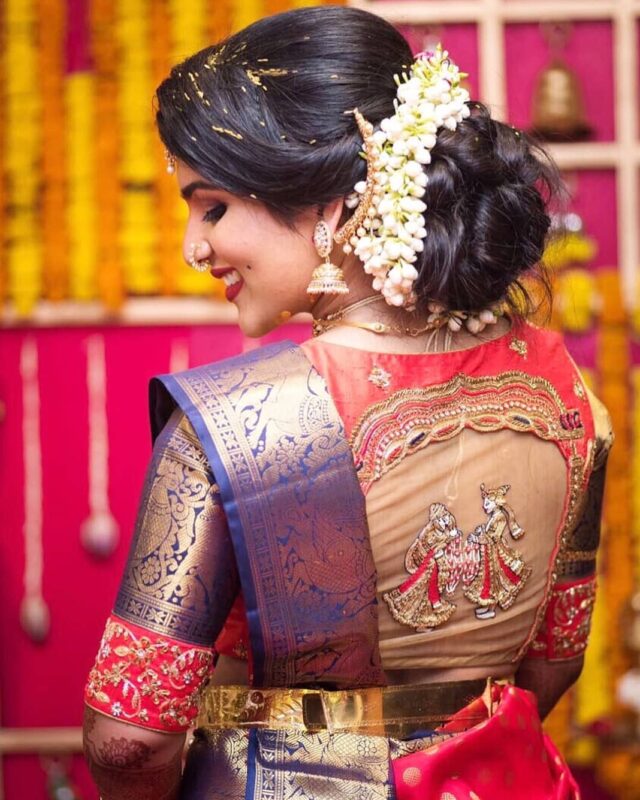 This is a simple blouse design and can be found in various styles. You can make choices with your sleeves – full or half, mega or puff sleeves. You can also adorn them with zari and mirror work, beads and pearls even go well with it. Stone borders give a perfect look to the wedding senses.

Wedding Silk Blouses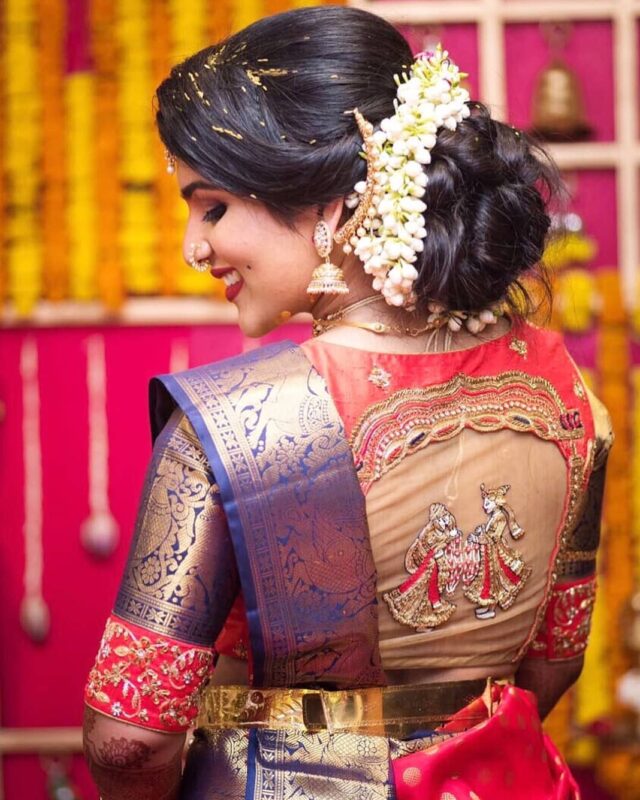 Make your own style and stand out in the crowd. Embroidered zari work can add the spark in your closet. You can reach out for various silk neck blouses decorated with stones and embellishments. Pair it up with simple or heavy work saree to get an amazing aura look. These wedding blouses surely make people turn around making you stand in the limelight.
I accept all fashion related content, Checkout here our Fashion write for us guidelines. Stay Connect With US & Keep sharing your article with us,