What fashion fanatics do not know about the latest fashion trends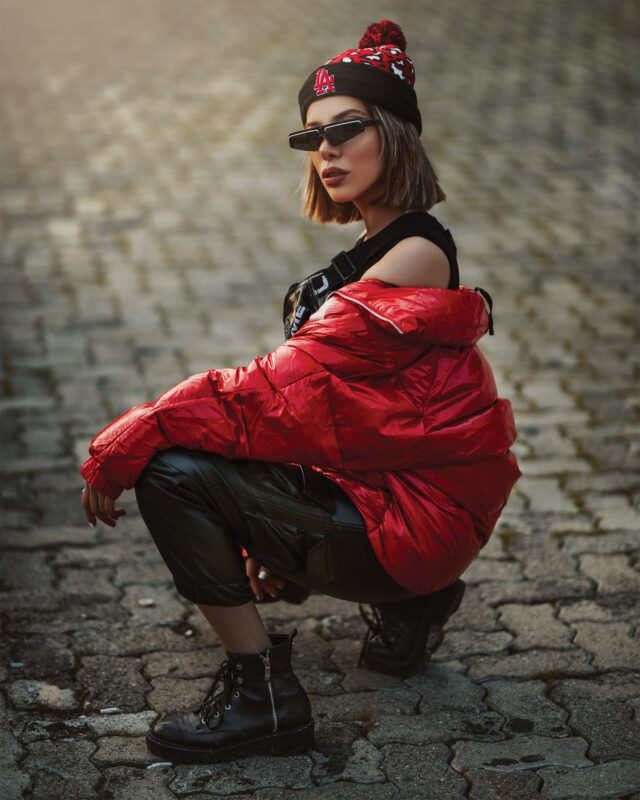 Trends change by the second. It is almost impossible to keep up with them because one bat of the eye and a new one makes its debut. We were only just learning to keep up with the Kardashians.
The start of a new decade signals the start of new fashion trends. While trends are refreshing, they can get a bit frustrating. One day it is wavy eyebrows the other day it is latex pants.
The best way to deal with fast-evolving trends in the world of fashion is to find a middle ground. Invest in timelessly classic pieces that will forever remain relevant.
Even if you consider yourself a fashionista, surely you must not know about all the hottest trends in the market right now.
The following is a list of 6 lesser-known latest fashion trends that even most fashion fanatics do not know about.
Let us get started.
Red Leather Jacket
Sexy and sultry, a red leather jacket wins hearts anywhere and everywhere. Striking and stunning, a fiery red leather jacket is the perfect way to give your outfit an instant uplift. While the classic black and brown variant will remain timeless and universal favorites, this year is all about switching things up. A little bit of color never hurt nobody.
If you are concerned about a red leather jacket's versatility, don't be. You can style your red jacket in an infinite number of ways. Red is a color not for the faint of heart, so to do it justice. Find your perfect red match from an array of bestselling jackets.
The best way to sport a red leather jacket is with a monochrome look. An all-black outfit (black jeans, and a black tee or a little black dress) paired with a red leather jacket on top and accessorized with simple ankle boots; now that is a dapper look.
Tie-Dye
Tie-Dye is not a new trend. It has been around for a while and has stood the tests of time. Well, tie-dye has made its spectacular comeback. This all-time classic, with its abstract patterns and effortless vibe, looks good on anyone and everyone. Every piece is unique. In its simplicity, tie-dye exudes a fun and flirty aura that adds to its alluring panache. 
Give your wardrobe a much-needed boost with tie-dye. We suggest getting your hands on a tie-dye dress. Chic and classy yet simple and relaxed, tie-dye harbors a peculiar look that is impossible to replicate.
Straight Fitted Shorts
From Chanel to Prada, it was raining shorts on the runways this year. Shorts have never been associated with elegance or sophistication. Now, surprisingly enough, shorts are the ultimate fashion trend. In contrast to its casual baggy counterpart, straight fitted shorts are sleek and polished. Their form-fitting silhouette flatters all shapes and sizes and looks chic with just about everything you pair it with.
Perfect for both formal and casual settings, there is an array of fabrics, cuts, and designs you can experiment with. For casual days, stretch shorts are the ultimate pick. For formal gatherings, satin and silk are your safest and best bets.
A Suit
Every woman needs a suit. Suits are the true epitome of formal wear. Incredibly sophisticated, universally flattering, and supremely versatile, you can style your suit with anything from a fancy blouse to a tee to even a scanty tank top.  
The critical element to nailing a suit is its tailoring. A suit is nothing if not all about the fit. A well-fitting suit is what makes the whole ensemble. If your suit is not tailored correctly, it is best to skip on a suit altogether.
We recommend opting for a classic all-black suit or a stunning white number as they promise the most versatility. If you love color, opt for something like beige or millennial pink. Stylish and nonchalant, but oh so elegant, nothing can beat the power of a good, old suit.
Jumpsuits
Jumpsuits do not nearly receive the kind of love or attention that they deserve. They are indeed a spectacular work of art. Jumpsuits exude a unique persona that is unparalleled. The perfect mix of sleek and chic, a jumpsuit's form-fitting profile flatters every body type.
Jumpsuits come in an impressive array of designs to choose from. Opt for the classic formal number or something fun and outgoing like a sequins jumpsuit. Regardless of the style you opt for, jumpsuits always stand tall in a crowd.
Ruffled Dresses
Ruffles have been making waves for a while now (pun intended). While we do agree that nothing matches the sophistication, simplicity, and elegance of a straight silhouette, ruffles just scream fun. If you are searching for something refreshingly unique, you need some ruffles in your life. Their cascading frills breathe life and add dimension and character to your outfits.
We often tend to limit fashion to simply its outlook. In reality, fashion fanatics is so much more than that. Your clothes can influence your entire persona. While trends are fun, they can get quite exhausting.
Therefore it is best to incorporate both classic style and trends, so your fashion stays timeless. Fashion is the best way in which you can transform your look and overall confidence. Overcome your insecurities and self-esteem issues with fashion fanatics.