Why you should stock up on kimonos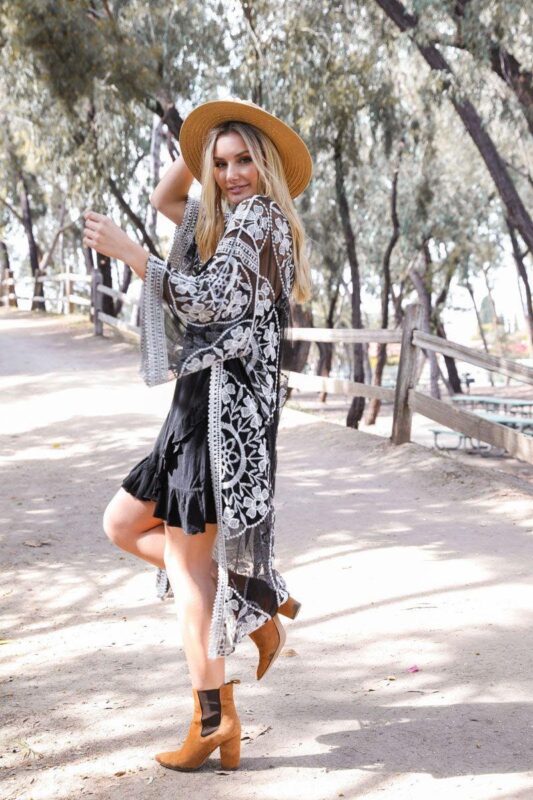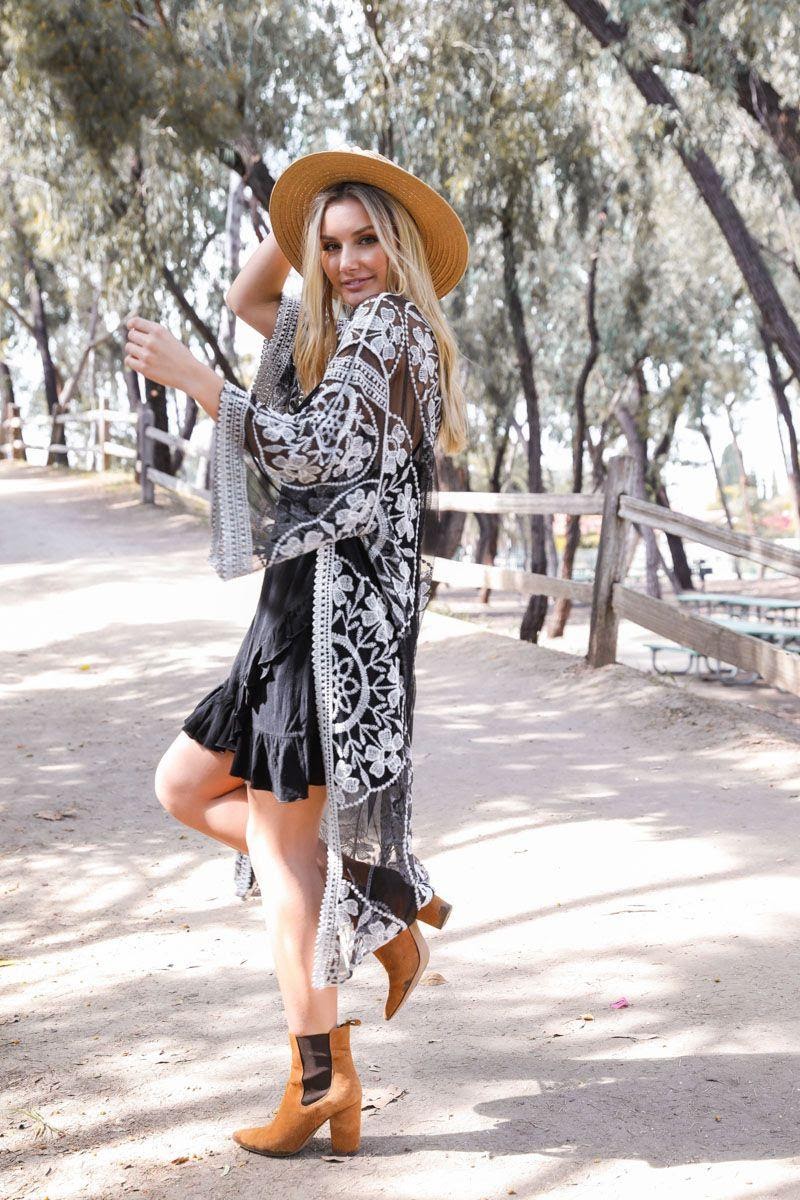 Seasons change and trends come and go. However, one piece of wardrobe can remain in the closet all year around, the kimono. Kimonos are the most versatile piece of clothing you can have in your store. No matter the weather or the occasion it is the perfect piece to add an extra statement to any outfit. You won't regret stocking up on these ideal garments because they are sure to sell year-round.
Kimonos don't fall in a specific category like "casual" or "dressy". You can dress them down in a casual brunch outfit or pair it with the perfect pieces to make it formal enough to wear to work. Kimonos can be added to any outfit ranging from shorts, jeans, crop tops, dresses and even swimsuits. If the boho chic style is your store's vibe, a floral kimono with high waisted shorts and sandals is exactly what you are looking for. If your customers are looking for the perfect replacement for the everyday boring office jacket, a long kimono over a dress or pencil skirt is what they didn't know they needed in their life. Our kimonos come in all different patterns and fabrics, so no matter the occasion you will be sure to find the perfect one.
The change of the weather will have no effect on the kimono trend. With each new season that approaches comes more ways the kimono can be worn. The hottest summer trend is wearing kimonos as swimsuit coverups. Our ombre bohemian lace kimono creates a chic beach day look. They can also easily transition into an extra light layer for the cool summer night. That same kimono worn as a coverup on the beach can also be thrown on with a pair of jeans and a top for a casual fall outfit. It will even look great over a turtle neck in the winter (trend alert!). Even when the annoying "between seasons" phase of the weather hits and you aren't sure what season to dress for, a kimono is the perfect in-between piece. It goes without saying much more, the kimono is almost like the modern day "Sisterhood of the traveling pants" because it can be worn anytime and looks great on all body types!
Kimonos are a classic piece that won't go out of style anytime soon. Their ability to go with any outfit during any season make them the ideal choice to add to your store. The best part is they will sell themselves, all you have to do is add them to any outfit and show your customers just how versatile they are. The more selection of kimonos you have in your store, the more outfit options your customers will have in their closet.