5 Most Expensive Ladies Handbags in the World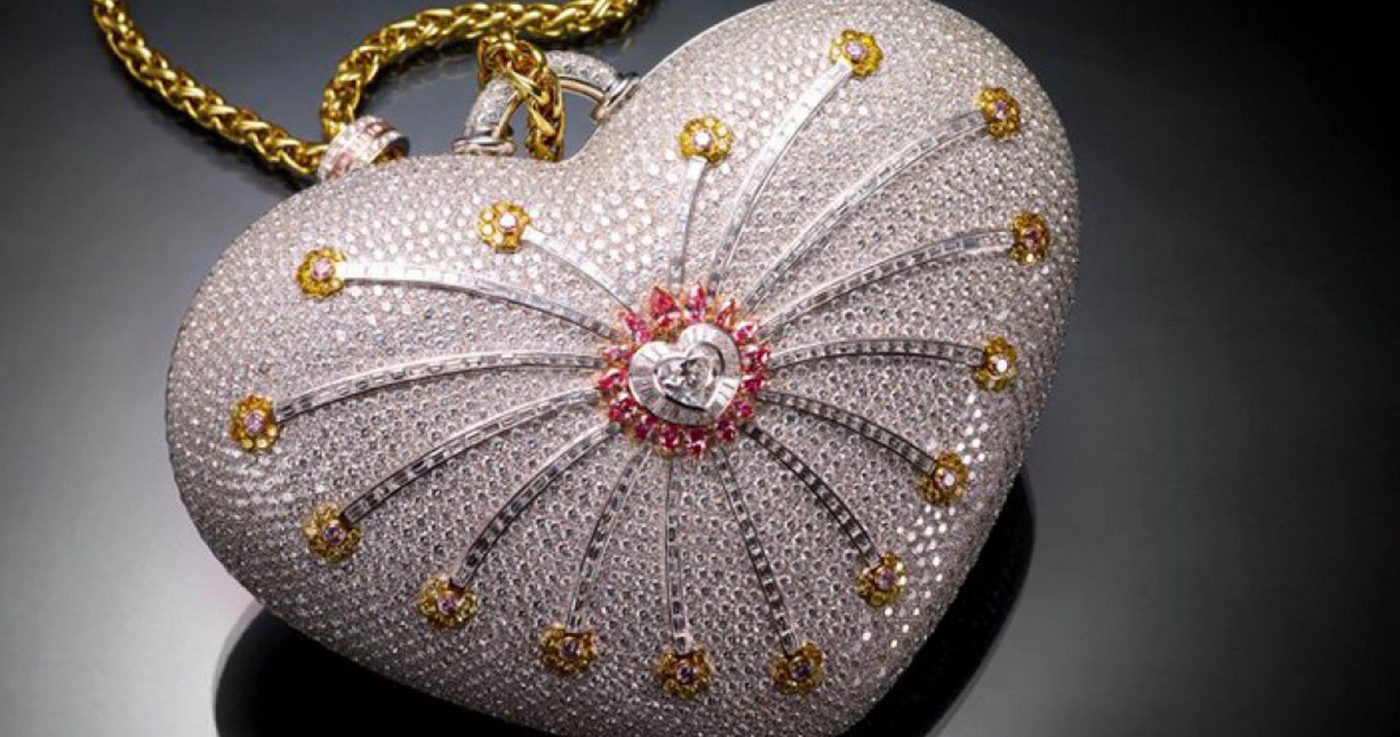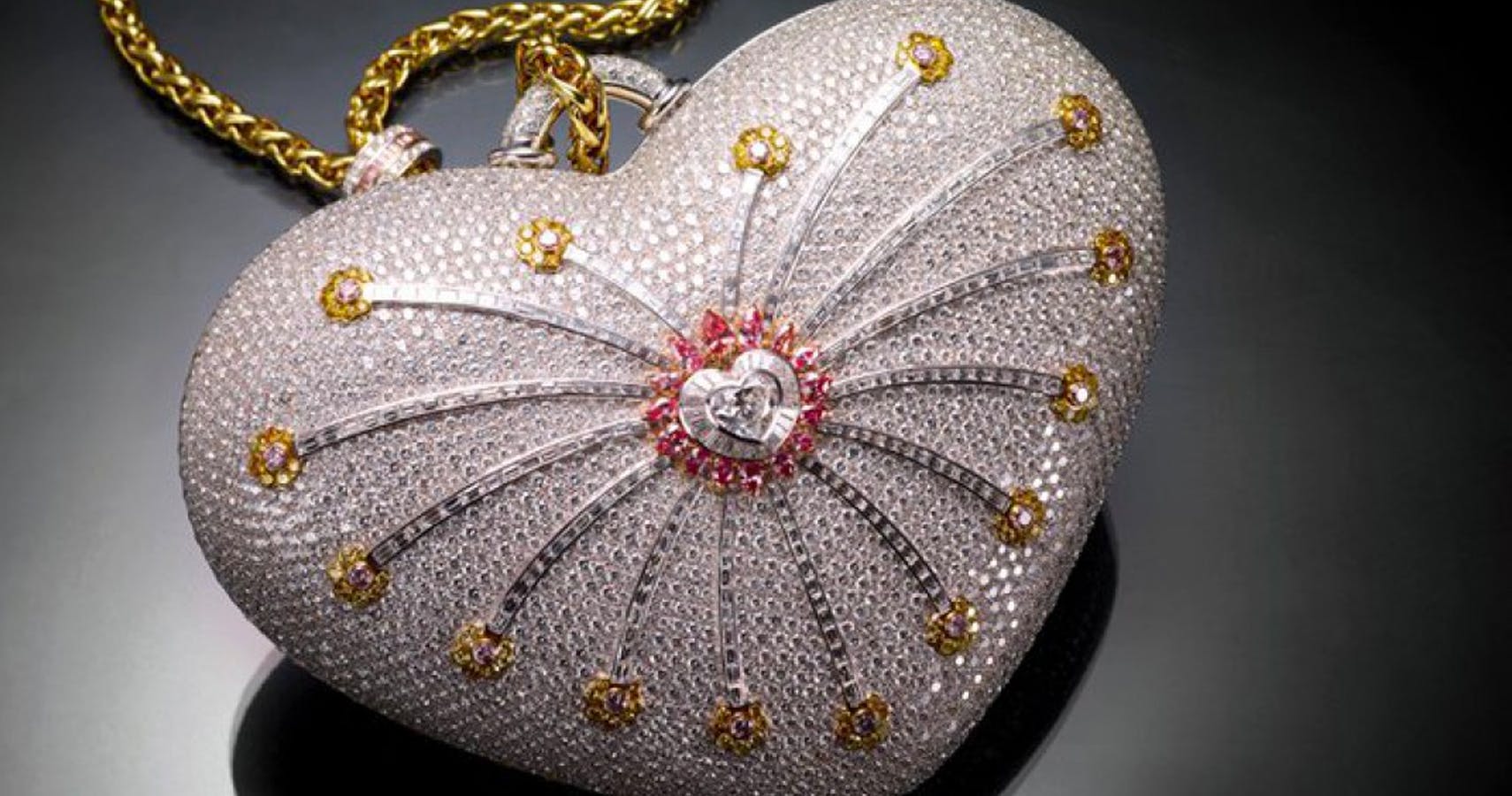 Women fashion is not complete without so many things. Among one such essential fashion accessory is a handbag. It was way back in the 20th century when purses were introduced for ladies since then these have continued to become the most integral part of any women fashion attire. Ladies from all sorts of grounds buy clutches, handbags, and purses of different styles according to the trends. However, for some, handbags are luxury to have. It makes one wonder how much a person can spend on a handbag. So,
Here we have the list of 5 most expensive ladies handbags in the world from top brands.
Louis Vuitton – Handmade bag:

The brand offers a legacy of top-notch and high-quality handbags & similar products. Louis Vuitton is also the first brand to ever introduce ladies handbags in the 1920s. The brand launched Kusama Pumpkin Minaudiere Bag for women and it was sold at the staggering amount of £96,000. It was a handmade edition of the bag and only 5 bags were produced by the brand. Louis Vuitton thus becomes the 5th most expensive ladies handbags brand in the world.
Hermes Birkin Bag: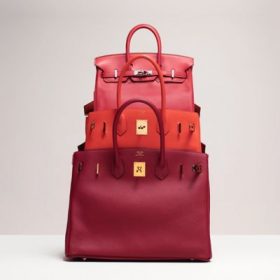 Birkin is the most famous handbags brand in the world. The brand has several very expensive models in the list, however, we will include only a few to give other expensive brands a chance. This Red Crocodile Birkin bag from Hermes was sold at an unexpected price of £146,000 in an auction. The purse was owned by a lady from Florida, who later decided to put it into the auction and the result is 4th most expensive handbags brand in the world on our list.
Cleopatra Clutch: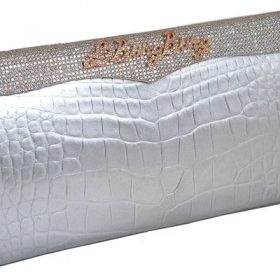 Clutches are the most luxurious as well as stylish women accessory. Plus, these were super trendy a few years back. Cleopatra also signifies luxury and royalty, so this Cleopatra clutch from Lana Marks went on to be sold at the most expensive price of £177,000. It's interesting that only a single piece was made making it the most exclusive handbag in the world as well. The bag was made with crocodile leather and 1500 diamonds were studded for luxury as well.
Chanel – Diamond Forever Classic: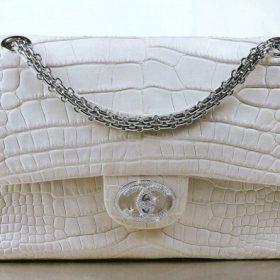 Chanel is another top player of women fashion accessories. The brand offers a number of ladies fashion products under its banner. Chanel has also taken part in expensive ladies handbags shopping via its Diamond Forever Classic Handbag. As the name suggests, the bag features 334 diamonds, 18 carats of white gold on crocodile leather skin. The bag was sold at a huge price of £185,000. This is the second most expensive ladies handbags up till now, let's see a brand that has been able to top the list with the most expensive product.
Mouawad Nights Diamond Purse: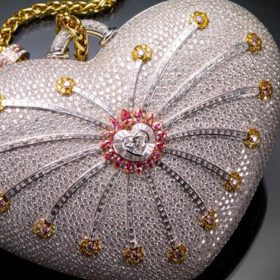 I don't even know what to call this one, jewelry or handbag. This particular product is studded with 4,517 diamonds, that too of different colors. Plus, heart shape and exclusive design, the pattern makes it the most beautiful handbag in the world too. In terms of class, luxury, style and looks, the bag completely satisfy its price tag. It was also the most hard-worked bag, as designers spent 8,800 hours making this one, making it the most expensive ladies handbag in the world. I accept all fashion related content, Checkout here our Fashion write for us guidelines. Stay Connect With US & Keep sharing your article with us.
I accept all fashion related content, Checkout here our Fashion write for us guidelines. Stay Connect With US & Keep sharing your article with us,