8 Jewelry Repairs You Can Do At Home During This Pandemic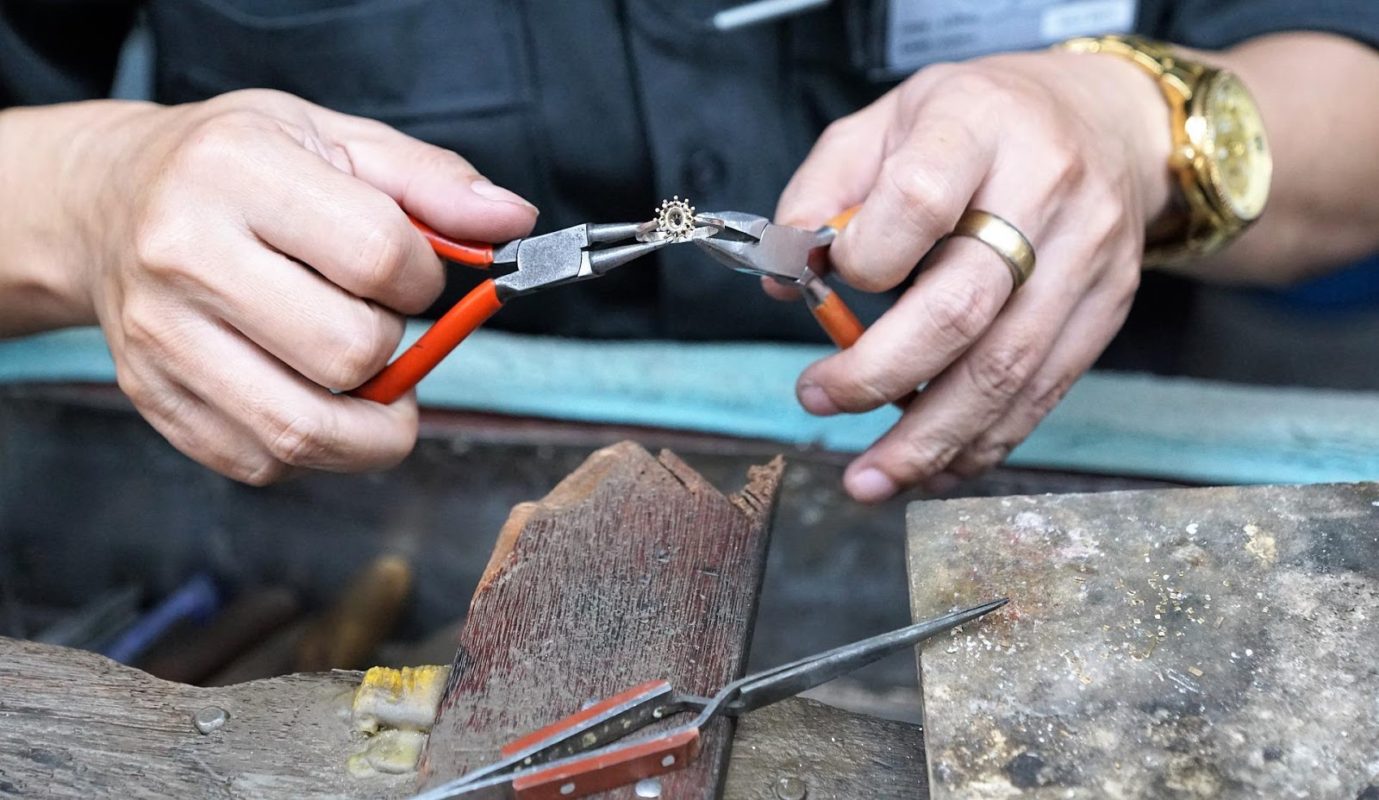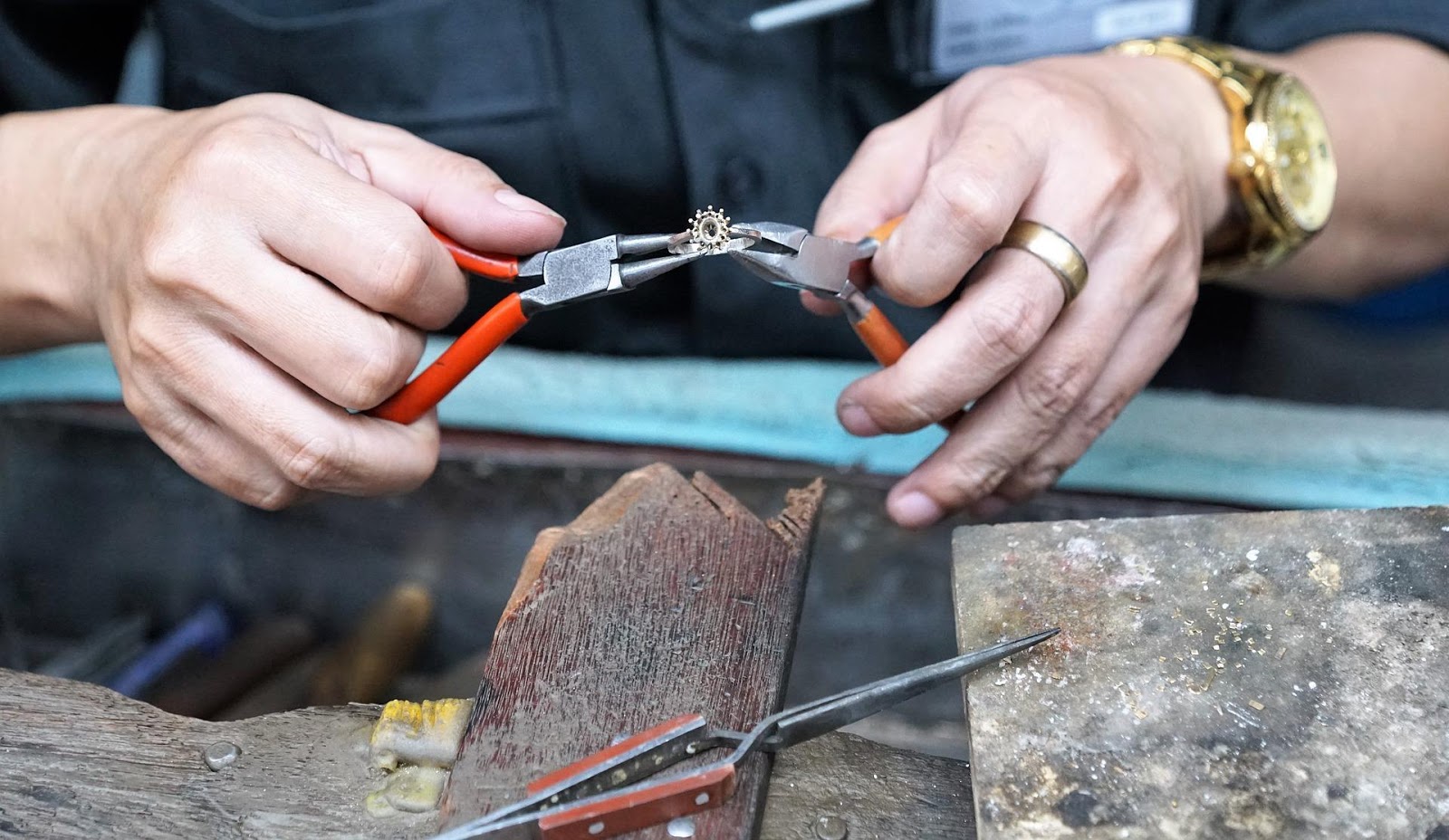 Are you keen on getting the right knowledge of Jewelry repairs? If the answer is yes, you may have many reasons to find this article interesting and informative. With most jewelry repair units shut down because of the Corona pandemic, learning the right DIY jewelry repair techniques could be useful in more ways in many ways.
You are aware that we spend quite a bit of money on jewelry even if they are not made out of precious metals and stones like gold, silver, diamond, emerald, and son. Therefore, there is no way you can discard the precious piece of jewelry just because it has some minor problems. The best way forward is to get the problem corrected.
However, with almost all jewelry repair shops remaining closed because of the current pandemic, the only option is to try your hand at some DIY repairing techniques. That is what we will be talking about in this article. We are sure it will not only help jewelry owners to set their precious jewelry right and they also will be able to learn some new skills sitting in the comfort of their homes. There are many reputed sites like https://mimisjewelryinc.com/jewelry-repair-restoration-ring-sizing/ that could also come in handy and provide the readers with the right information pertaining to repair of pieces of jewelry of different types.
There is a common perception that Jewelry repair is a tough and complex task. This may not be the actual reality and if you spend the right time and effort, you will not find it too difficult to learn some basic jewelry repair jobs. There are many popular videos available online that could help you and me to also learn quite a few things without too much effort. Let us try and have a look at a few of the time-tested home-based jewelry repairs.
1. You Can Replace a Broken Clasp
It is quite common to see necklaces breaking at the clasp. This happens because of regular use. The problem happens when the jump ring opens. In many other cases, a part of the clasp gets lost or the clasp spring breaks and refuses to close correctly. The solution is quite simple and it is almost the same for both the cases.
You should have the broken clasp replaced with a new one. Ensure that you buy a clasp of the right shape and size. This will make it easy for the old jewelry to fit properly and you can use the way you were using it. Attaching the clasp to the necklace should not be a difficult job and can be done in a few minutes. A look at some good sites could help you understand this better.
2. Is It Possible To Repair An Elastic Bracelet
Though elastic bracelets have a reasonably long lifespan, they do break as they age. Repairing old elastic is not possible. The only option is to buy a new elastic cord. Your challenge lies in buying a suitable elastic cord for your bracelet. Once you have found it, you perhaps could learn how to make a surgeon's knot to ensure that the elastic is tied properly.
Also, make sure that you do not compromise on the quality of the elastic cords. It is better to buy something of the best quality, though it may cost a bit more.
3. The Stone Has Come Off From My Ring
This is a common issue with many who use rings engraved with precious stones. Though this may not be the most preferred solution, you need to do something so that the stone stays in place. You could use quality glue and fix the stone back to the ring.
However, you must make sure that the stone sits properly into the grove. Further, be sure that you apply the glue to the metal base and not on the precious stone. You must ease the stone into the groove and ensure that it sits down properly in the ring. You may also make use of pliers to bend loose prongs so that the stone gets firmly embedded. This will ensure that the glue also works properly.
4. Replacing & Fixing Ear Wires
There can be nothing more disappointing to see a damaged ear wire of your earring. The earring could be in the best of the condition and you would not like to lose it. Some people may want to replace ear wires because the existing metal could be allergic to them.
You can replace the damaged ear wire using a jump ring or a loop. The ear wire should be attached to these devices. The loop of the ear wire should be opened the same way you open the jump ring for attaching a clasp. You can then remove the old wire and have the new wire attached to the earring by opening and closing the ring.
5. Steaming & Cleaning of Stones
You would always love your diamond and gems to look in the best of the condition at all points in time. However, time does take its toll and even the brightest of stones become dull and lifeless. You could make use of any mild soaps, lotions, perfumes, shampoos, and hair sprays for cleaning and steaming of these precious stones.
It would be better to use an ultrasonic cleaner that is able to break up the embedded dust and dirt particles. You may have to invest in a quality jewelry steam cleaner for blowing the dirt out before cleaning them.
6. Tangled Chains With Knots – How Do I Remove It?
Knots and tangles in the chain could be a big bother for you. The simplest solution is to hang your jewelry chains rather than keeping them locked in a box with other jewelry. However, in case the chain gets tangled, you need quite a bit of patience, time, enough lighting and a few sewing pins to do the job. You also may need cotton swabs, hard surfaces, and baby oil. Patience is the name of the game.
It would be a good idea to get started with a loose end and make use of a cotton swab for applying baby oil. These will help loosen stubborn knots and it will be a matter of time before the chain starts un-knotting easily.
7. How Do I Clean My Jewelry?
Jewelries help showcase your class and if they are dirty they certainly can be an eyesore. While there are many online resources to help you with cleaning your jewelry, most of them recommend the use of bleach, vinegar, and other harsh chemicals.
It would be better to stay away from these and make use of a toothbrush and scrub the jewelry with mild soapy water. Stay away from harsh chemicals because they could end damaging your stones permanently. Buy a new toothbrush with soft and rounded bristles and ensure that you clean the stone settings.
8. How Do I Fix A Broken Chain
Though fixing a broken chain may require professional intervention, you can still try doing it using DIY techniques. You must look out for small lines in the link. You can use a pair of scissors to force it open. Try opening the one link and have it threaded to the other end of the chain. Use a pair of pliers to close the link. It may not be the best of repairs but could be a good stop-gap arrangement.
Conclusion
We are sure that the above would have given our readers a reasonably good knowledge about some aspect of DIY Jewelry repair in today's world of pandemics.
So why don't you try a few of these or even one of the above if you feel that your jewelry needs some repair and correction? It should not take much of time and it is not as complicated as you may think.
Stay Connect With US & Keep sharing your article with us, I accept all fashion related content, Checkout here our write for us fashion guidelines.