Buying a Handbag? Here Are Our Top Tips For Luxury Bag Shopping!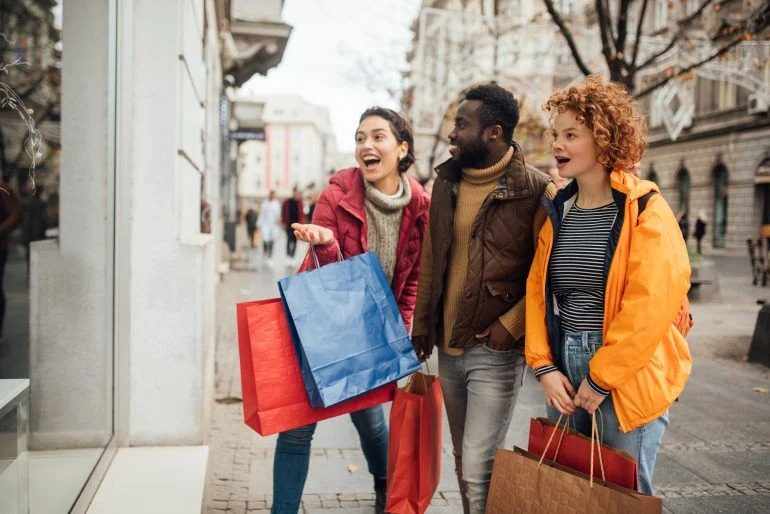 A handbag is an essential accessory that can elevate an outfit. It's also an important style statement that reflects your own fashion sense. When you want to take the plunge on a designer bag, it becomes even more important to purchase a bag you will be happy with for years to come.
Whether you buy online or in-store, there are hundreds upon thousands of incredible luxury handbags to choose from. This makes it daunting to make a choice you'll be happy with for years to come. So just buying an attractive bag that looks good online may not result in total handbag happiness.
That being said, here is a handy guide to help you decide on a bag that is not just stylish, but functional and suits you perfectly.
Brands Offer Different Things
Now that you've decided to invest in a luxury handbag, it can be hard to find the right one for you. Most major fashion houses such as Louis Vuitton, Chanel, Hermes, Gucci and the like, usually offer additional benefits when purchasing their products.
Repairs for normal wear and tear on a handbag are usually done within the first year of purchase (always remember to keep your receipt!). This means that the item can be repaired at no small cost. Keep in mind that this could mean you're without your handbag for weeks to months while the repair is done.
In addition, each brand has its own distinct style, so the first thing you should do is be aware of what you want as add-ons for your handbag, and then choose the brand that aligns with it. From there you can look for colour, shape and style.
Choose Neutral Colours
It's tempting to go all in and grab a graphic bag in bold colour as your first or even second designer purchase. But, if you want the most wear out of your bag, we would suggest a neutral shade such as black, brown, tan or even navy blue. Darker and neutral shades offer great amounts of versatility. Darker shades also cover everyday use better compared to lighter colours. Hiding wear and tear is important for women's handbags because we rarely leave our bags on our laps for the entirety of dinner. For example, getting a black Louis Vuitton Twist Bag will pair really nicely with brown, white and even all-black outfits.
Materials Should Last
The options for materials are endless, you have canvas, leather, lambskin and suede, not to mention the blends. But for a good quality handbag, you can't beat caviar leather or even a good quality canvas. These materials aren't just durable, they are resistant to scratches and show less wear in comparison to lambskin and other such delicate materials. If you like the feel of suede, you should be aware that the colour can transfer and it's not water resistant at all. You've got to be cautious when buying certain materials, or you'll be caught in the pouring rain with a suede bag, and that means permanent damage.
Size Does Matter
Before you even think about buying, you've got to know the size of the handbag you want. This is totally dependent on your lifestyle. So if you're a busy woman on the go, a mini cross-body might work for you. If you're a mother, a larger slouchy bag may be the right bit. If you're not sure of the size of the handbag, you should probably opt to see the handbag in person. You can then try on the handbag and observe how your items may fit, or even see if it's annoying you in terms of bulk. If the handbag can only be purchased online, pay attention to the measurements provided and the return policy too.
Functionality is Vital
This is the part people forget about, if you ever plan on wearing your handbag, you must make sure it's functional for you. Firstly, you want to make sure it's the right weight. Online you can't really tell how heavy a bag may be, so make sure to look at the product descriptions carefully. If you're visiting in person, make sure that the bag doesn't feel too heavy.
Next is the handle and strap, you should make sure everything is adjustable, and hold the bag's weight while not cutting into your skin. This is also where you make sure the bag suits your body type. The general rule is to contrast your body type with the bag shape, but if you don't know what suits you, trying it on is probably your best bet.
Look For Lasting Quality
Luxury does not always mean quality, and this is why people often lean towards Chanel, Dior, Louis Vuitton or Gucci, these are brands that are synonymous with quality over decades. Take a good look at the build of the bag, whether it be online or in-store, and make sure to look at independent reviews if you can find them online. The important thing with luxury bags is to try and buy them directly from the source and not from second-hand retailers unless you can be totally sure