Essential Jewelry Pieces Every Woman Needs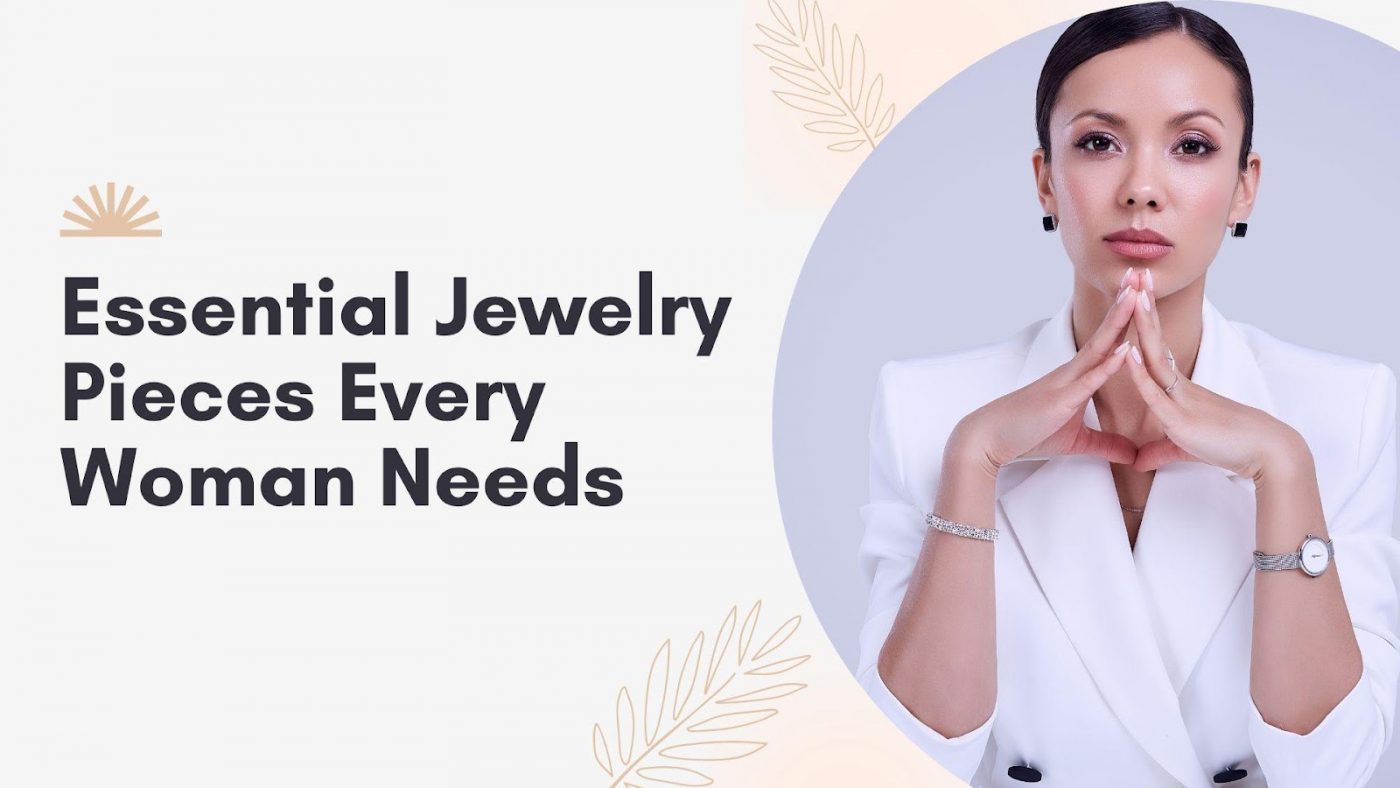 There is no doubt that jewelry can enhance your outfit. This is especially if you have reached a time when wearing certain designs that do not fit your lifestyle. Most people keep a special drawer or box containing their favorite pieces, meaning most of their jewelry gets little to no use.
Do you want some stylish jewelry pieces for your collection? This article will help you find unique accessories that are perfect for any occasion.
Tips for Buying Diamond Jewelry
To buy a diamond jewelry piece for your loved one, you need to know what kind of diamond suits them. The following are some tips for buying diamonds:
Cut of the diamond – this is very important because it determines how much light will bounce off it, which makes it sparkle more.
Clarity of the diamond – this refers to how many inclusions or blemishes there are on its surface, which can affect its appearance when lit up by the light. Look at all angles before deciding which is best for you or your loved one.
Color grading – it refers to how dark or bright the stone appears under normal lighting conditions. Color grading can be compared with other stones to know if they match well enough with each other.
1. Diamond Studs for Women
If you're looking for a simple, classic jewelry piece that goes with almost any outfit, diamond earring studs are the way to go. These earrings have been around for ages, but they remain one of the most popular types of jewelry.
Diamond stud earrings for women come in various cuts and shapes. The most common ones are round brilliant and princess-cut diamonds, but there are also other types, such as heart-shaped and emerald-cut diamonds.
The main difference between these cuts is how light reflects off them when placed against a surface. However, this doesn't affect how they look on your ears as long as you choose a pair that matches your style and taste.
2. Diamond Necklace
The necklace is a timeless piece of jewelry that can be worn with almost any outfit. Diamonds are a girl's best friend, and this necklace is perfect for everyday wear. The diamonds sparkle against the gold chain, creating a piece that will never go out of style. This necklace can also be worn during special occasions such as weddings or birthdays. The versatility of this piece makes it essential in everyone's jewelry collection.
The diamond necklace is made with white gold and diamonds, which makes it a timeless piece that will never go out of style. This necklace can be worn with almost any outfit and paired with other pieces from our collection to create a more personalized look.
3. Diamond Bracelet
A diamond bracelet is a versatile piece of jewelry that a woman can wear for any occasion. It's not just for special occasions too but also for everyday wear. The best part about a diamond bracelet is wearing it with jeans or evening gowns.
The most popular style of a diamond bracelet is the tennis bracelet. This simple chain of diamonds can be worn alone or stacked with other bracelets. If you want something with more detail, then you may want to consider a snake chain bracelet or a cable chain bracelet with diamonds on each link.
If you're looking for something more subtle, you should opt for an eternity band. An eternity band has two rows of small diamonds set into one continuous piece of metal that wraps around your finger twice. You can also opt for an engagement ring if you want something bigger and bolder than a tennis bracelet.
4. Diamond Earrings
Diamond earrings are the most crucial jewelry piece for women. It is among the first things that attract a man to a woman. Real diamond earrings are available in different shapes, designs, and colors. You can choose from simple studs or small earrings to intricate designs with pearls and other precious stones.
A woman can wear diamond earrings for any occasion, from casual days to formal occasions like weddings and parties. The only thing to remember is that you should not overdo it with the number of pieces you wear on one ear. It is better to keep it minimal, so it does not look too heavy on your ears. Another thing, make sure they complement each other in terms of design and color.
5. Diamond Rings
Diamond rings are a classic symbol of love and commitment. The perfect diamond ring will be a timeless piece you can wear forever.
Diamonds come in many different cuts, colors, and sizes, which means there is a perfect diamond ring for every woman. The perfect diamond will complement your engagement ring, wedding band, and overall style.
A diamond ring is a beautiful way to show your love and commitment to someone special. Choose an engagement ring that suits your style, whether you want something simple or embellished with diamonds or other precious stones.
There are many different types of diamond rings to choose from. Below are some of the types of diamond rings:
Solitaire rings – These are among the most popular types of diamond rings and an engagement ring. The solitaire ring features a single diamond on a plain band or set in a mounting that gives it more sparkle and elegance. This type of ring is perfect for those who want something simple yet beautiful without having to spend too much money on other stones or embellishments.
Eternity rings – They are similar to solitaire rings but have several small diamonds surrounding the larger central stone. This is perfect if you want something grand without spending money on expensive stones.
Three-stone rings – These rings feature three stones instead of just one – usually two smaller ones flanking one larger at the center. It can be worn by itself or combined with other pieces such as earrings or necklaces.
Wrap Up
There are so many pieces of jewelry out there, but most women already have a few pretty key pieces that they adore for one reason. However, it all depends on your personal preference. If you're wearing some jewelry every day, why not explore a few more options to find something truly special? After all, you should never underestimate the power of great jewelry. It can make your simplest outfit look like something straight out of a magazine.