Fun and Creative Ways to Use Sterling Silver Charms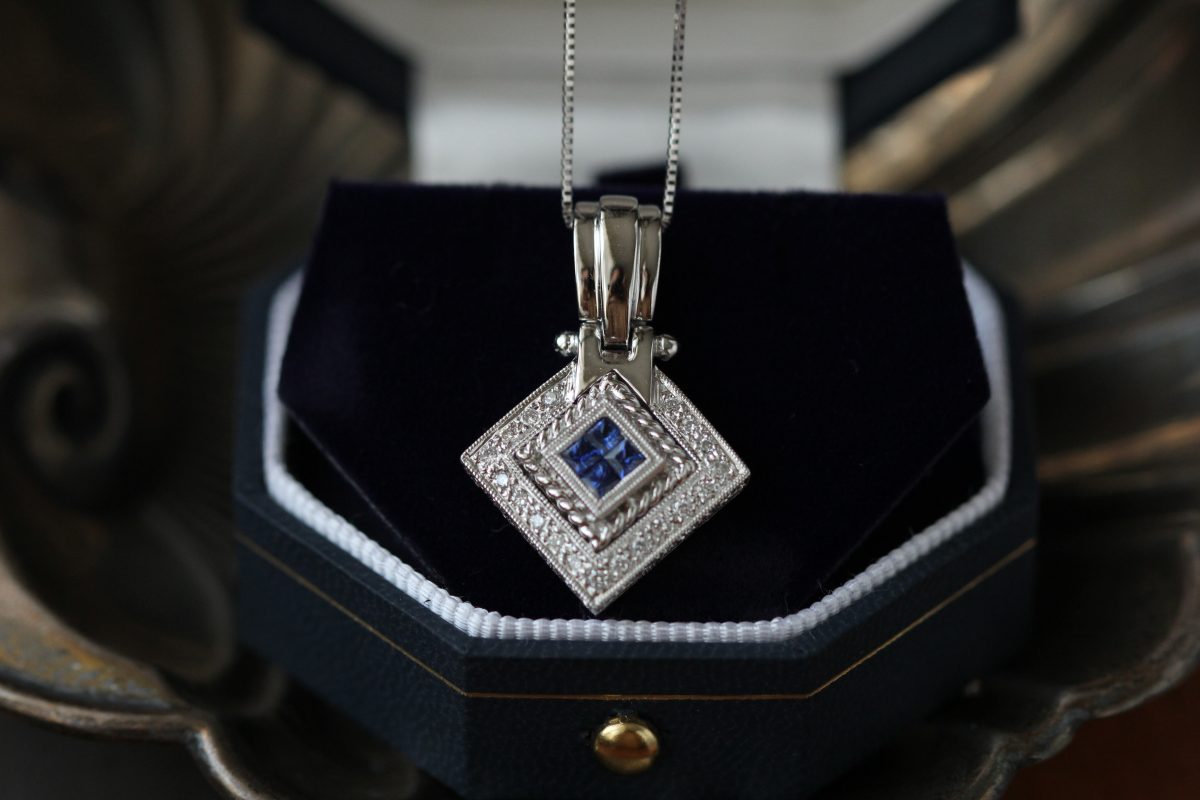 Charms have been a well-liked type of jewelry for many years, and if you have the correct concept and put in a little effort, you can create something truly one-of-a-kind and unforgettable. There are many ways to exhibit these itty-bitty 925 sterling silver charms, from transforming them into eye-catching rings and necklaces to making your one-of-a-kind charm display.
Charms are little, decorative, and thematic elements most commonly utilized in jewelry creations, including bracelets, necklaces, earrings, and even mixed media pieces. These trinkets (like silver charms) come in many designs, including those based on animals, hearts, holidays, the zodiac, leaves, and more.
How to use Sterling Silver Charms for DIY Projects?
There is no better antidote to monotony than being involved in a creative endeavor. Making anything with your own two hands, especially when you can do it from the coziness of your couch, is an excellent source of personal joy.
After beads and findings, charms crafted from sterling silver will likely be the second most precious component in jewelry creation. They are available in such a wide variety of styles, configurations, hues, and dimensions, and there is nothing that you can't accomplish with them on your workbench.
· If you want to hang your silver charms or connect them to other parts, you can use the loops or holes in its design to secure a jump ring. Many charms have a jump ring already attached, making them ideal for use in jewelry you make yourself.
· To use these 925 sterling silver charms for your DIY creations, remove the jump ring from the charm or attach a new one. Next, open a jump ring, add components like an earrings hook or connector, and then use the ring to connect your pendant to a chain, wire, or bracelet finding.
Charm-studded bracelets
Using 925 sterling silver charms to produce one-of-a-kind charm bracelets is a straightforward process that has proven to be a hit at trade shows and among independent jewelers. In addition, a charm bracelet is an excellent technique to ensure that customers may mix and match the designs of their favorite charms if you have made several different designs that they desire to show off. Before joining the charms to a chain bracelet, you must either thread them onto a strong thread or attach silver retaining rings to each charm.
Necklace with charms
Making a one-of-a-kind necklace that features your designs is one of the most apparent applications for personalized charms. Some silver charms in the market already have a hole drilled through them, so all you have to do is thread a chain or fabric through it to make it work like a pendant. Charms are great for adding personality to your jewelry. You only need to attach a clasp or tie a ribbon to make a piece of jewelry that stands out from the crowd. Thread some ribbon through your unique design, and it will be ready to use as a medal to reward participants in an activity. When used in this manner, bespoke charms can also double as medals.
Phone keychain
Phone keychains are becoming an increasingly popular alternative when using 925 sterling silver charms for DIY projects. Adding a thread and a silver spring clasp to the top of a bespoke charm makes it incredibly simple to transform into a delightful piece of phone decor. This is true even though many retailers already provide a ready-made variety of phone charms. The charm will then be positioned to rest on the top of the phone. This will ensure the charm is always visible, regardless of whether you or your clients are scrolling.
Lanyards
Because charms may be fastened to holders, such as lanyards, these accessories are an excellent choice for creating a one-of-a-kind and individualized style that showcases your most cherished charms. These are common and popular methods for imparting a unique character into one's jewelry, and there are many different things to which they can be attached. In addition, the fact that charm-covered lanyards may be matched with different articles of clothing and luggage makes them an excellent option to enhance your go-to outfit.
Wedding favors
Including charms and trinkets in the wedding favors you give guests may make your big day even more memorable. After that, you may sprinkle these charms across the tables, add them to the place settings, or attach them to the flower bouquets to lend an even more individualized quality to your floral arrangements. In addition, your guests can take their silver charms home with them and use them to make their jewelry, or they can keep them as a remembrance of the important day you are celebrating.
Keyring and keychains
Another excellent application for personalized 925 sterling silver charms and one that is quite simple to carry out. Personalized keyrings will remain a popular accessory option in the foreseeable future. If you want to produce quick and easy gifts for events, parties, or conventions, this is a terrific concept you should consider using. You can add some shine to your tree with a bejeweled ornament or express your unique personality with a bright and quirky ornament.
Greeting cards with charms
Your 925 sterling silver charms can also be utilized in producing one-of-a-kind and quirky works of art, such as personalized greeting cards that can double as ornaments for the home. By sticking charm to a card base with hot glue, it is easy to create a scene that is both sophisticated and uncomplicated in appearance. Golden paint dots and fine gold twine craft a sweet card. Consider utilizing a more delicate background if you have a charm that you particularly like and would like to serve as the primary focus of the card.
Hairpins and hair bows
Make the most of your good hair day by transforming your silver charms into stylish hairpins. Choose pieces of jewelry that will go well together and showcase your own sense of style and individuality. These are the pieces you should focus on purchasing. If you want to add some beads to the pins, you can do so by securing them with a little fishing line and tying a knot around the charm you previously attached to the hairpin. Next, a dab of glue should be applied to the mount on a hairpin. After allowing the glue to dry for around 30 seconds, during which time it should become slightly tacky, place your charms.
Guiding bookmark
Making your guiding bookmark might be precisely what you need if you appreciate style and function, despise the concept of tearing pages out of your books, and cringe at the thought of paying $15 for a bookmark made of cardboard that you purchase from a store. Instead, you can direct yourself to the section you've just completed reading by using the 925 sterling silver charms you have as an arrow. In addition, this bookmark has a great design feature that tells you which page you've been on and the precise word you last read in horizontal and vertical orientations—which is helpful when you finish a book.
Zipper pull tags
Adding your touch by crafting your zipper pull tabs is the ideal way to liven up a straightforward zipper pouch project. A zipper pull tab may be made quickly and easily by placing a length of twine in the middle of two differently shaped pieces of fabric. You may give your following sewing project a bit more glitz and glamour by embellishing the fabric with silver charms and attaching them to the zipper and the bag. You can attach it to the cloth with adhesive or sew it on for a more customized effect.
Glittery pencils with charms
This fall, equip your children with trendy new pencils and cases for keeping them in so they can head back to school in style. It only takes simple crafts and creative thinking to make your case from scratch. Give your writing instruments the look of royalty by painting them with flecks of gold and adding a charming 925 sterling silver charms to the top of each one. Choose pencils in a hue you like combined with glittery metallics, such as the pink used here; alternatively, if you want to make a strong statement, go with black pencils.
Wind chimes
The presence of these calming and amusing instruments makes spending time outside a lot more enjoyable. You can make a personalized wind chime by following our directions, and it doesn't matter if you're an experienced DIYer or just starting in the world of crafts. The sails used in wind chimes are often of a rectangular or circular shape, and they are constructed of a material, such as silver charms, that a strong breeze can move. First, you will need to cut a thread length for each chime, and then you will need to thread the thread between the holes at the top. Next, attach the chimes to the base so they are all at the same distance from the center. Finally, you can enhance the look of your sail by accessorizing it with charms. Charms can be attached to the sail.