How to Style Linen Outfits In Cold Months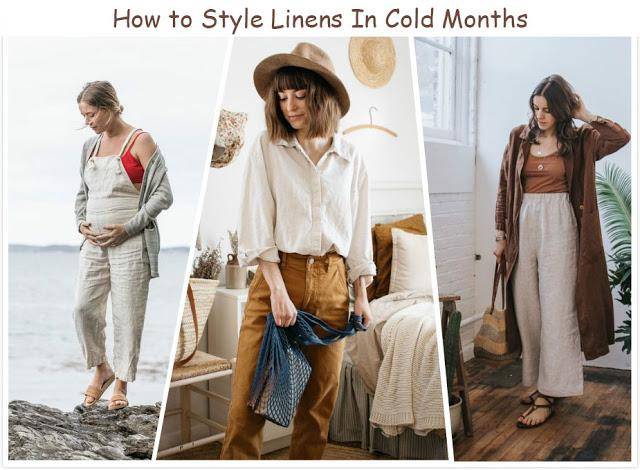 Linen is always regarded as a warm-weather fabric since it allows more airflow, which provides superior coolness, comfort, and breathability to your body. Many people will question whether linens can be wearable during winter. But actually, the heavier linen clothing in appropriate colors, such as white, beige, brown, navy, or black can also be wearable in the cold months. The key is you need to master some minor adjustments to make it durable and more winter-ready. And you can do normal fitting easily with Handheld Sewing Machine. Let's dive into some of these tricks that help you wear linen in winter.
1. Choose Heavy Linen
The first adjustment is opting for the heavy linen. The primary benefit of heavy linen is that it can trap more warmth in the colder months through the natural properties of the fiber itself. In addition, it's much stronger but still provides you the best comfort to your body.
2. Make a Basic Layer
The well-fitting turtleneck sweater or the crew neck knits are a good idea for layering and adding an extra warmth without being bulky and fussing. In this case, I would recommend you to layer a linen shirt over it and you could unbutton your shirt lower than you normally would. This small details could possibly highlight your layering look and make it intentional. Or pile on a linen jacket is another tricky way to emphasize the layer.
Another tip for upgrading this look is to make the tonal layering, which can keep everything as clean possible and maximize the versatility as well. Black on black, beige on beige or white on white would be certainly streamlined, particular when combing different sleeve length or pieces with details like buttons or pockets.
3. Add a Long Layer
Long winter coat/cardigan is the must-have to keep you toasty warm in colder seasons. I personally like to match a belted linen dress with a long plain coat, as they come in very handy for the daily wear—they can be worn for the friends' dinner and also versatile for dating.
To make these layers more available for the formal occasions, tuck your top into your pants to keep the waistline visible and also lengthen your leg lines. From there try on a trench coat or an overcoat with a tailored collar design to maximize your sophisticated and capable vibe.
4. Try Flats / High Heels
One of the must-haves, the high heels or flats, can be great for work or dressy-casual events when paring with a knitwear and wide leg linen pants. The combo is elegant, fresh and professional. If appropriate, put on a cashmere /cotton cardigan or long coat for a fun mix taking on different textures.
5. Add Accessories
As a raw, natural fabric, linen outfits go well with any kinds of accessories. For example, a beach bag is for sure to highlight the extreme simpleness while a plain scarf in a bright color or some statement jewelry is helpful to brighten your look and take it into the next level.
I hope I leave you feeling a little inspired!

Our new linen collections are available on this site: www.morimiss.com and now everyone can enjoy 30% off discount, so keep an eye out on our Instagram/Facebook/or on our Website.
I accept all fashion related content, Checkout here our Fashion write for us guidelines. Stay Connect With US & Keep sharing your article with us,