How To Wear Statement Rings: The Complete Guide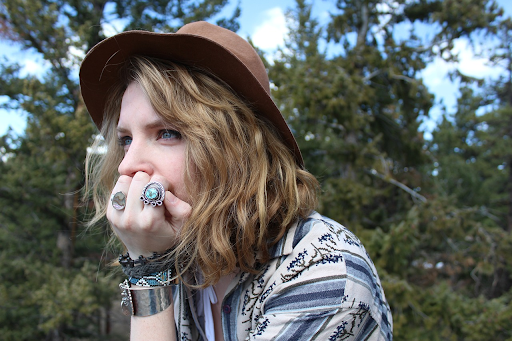 Jewelry pieces are no longer reserved just for special occasions – statement accessories have become a style signature for many. When it comes to adding the perfect dose of bling and personality to any ensemble, statement rings truly take center stage. From stackable cocktail rings to chunky gemstone pieces, these eye-catching rings make a bold style statement. However, wearing these rings confidently requires understanding the basics of styling them. This guide delves into how to incorporate statement rings into your wardrobe in diverse, impactful ways.
Understanding Statement Rings
A statement ring makes its presence unmissably felt the moment you lay eyes on it. It boldly captures attention with its striking size, vibrant color, and textural design. While some like to keep their rings minimalistic, others prefer amplifying their style through oversized, detailed statement rings. An edgy ring in silver or gold featuring graphic designs, enamelwork, or mixed precious gems comes under this category. The key is to choose statement ring styles that click with your unique aura and everyday fashion choices.
Layering Strategies
One way to try something different with these rings is layering them to amp up your accessories game. Begin by wearing one statement ring on each hand. Looking to take it up a notch? Consider layering coordinating styles on multiple fingers styled together on one hand. When stacking rings, pair patterns, textures, and materials logically for balanced visual interest. To avoid a cluttered look, keep your other pieces like bracelets and necklaces simple. Regularly changing up which rings you layer allows you to reinvent your style constantly.
Color Combinations
Statement rings make a vibrant splash when you thoughtfully pair them with complementary outfits in your wardrobe. Consider adding a bold scarlet or fuchsia cocktail ring to spice up an all-black ensemble. For a carefree, vintage vibe, stack rings in lively hues like sunshine yellow and Robin's egg blue. Neutral tones also give them a stylish stage – think an oxidized brass ring worn with a tan. Additionally, metallic rings pair well with matching jewel-toned clothes. Experiment fearlessly to learn which hue combinations best showcase your personality through jewelry.
Complementing Hand Types
Not all ring styles flatter every hand. Observe your hand shape's attributes for wearing statement rings harmoniously. Those with longer, slender fingers can opt for delicate rings with movement and grace. On the other hand, shorter fingers gain emphasis from oversized, textured rings. Experiment with rings of different widths to balance proportions. Full hands look beautiful adorned with clusters of spirited gemstone rings. With a little trial and error, you'll uncover ring types flattering your hand's natural architecture.
Mixing Metals
One of the biggest fashion rules is to never combine different precious metals like gold, silver, and rose gold. But with a statement ring, you have full license to experiment creatively. Add personality to your look by mixing sterling silver with yellow gold or rose gold rings. For best results, pair complementary metals with a shared design element, like mixed-cut gemstones or mixed geometric patterns. Staying consistent with your other jewelry styles prevents mixed metals from overwhelming the eye. Choose wisely and you have a fresh way to wear these rings every day.
Office-Appropriate Styles
While corporate environments demand discretion, you need not sacrifice self-expression. Statement rings can certainly work in a professional setting. Opt for sleek styles in precious metals rather than bold patterns or big gemstones when dressing for client meetings. Well-fitting mini rings on your ring and middle fingers appear pulled together. Statement rings also balance well with minimalist earrings, pendants, or wristwear. The key is incorporating impactful rings in moderation for a polished, put-together look. With careful styling choices, you can express your personality through these rings at work too.