Impress Your Next Event with Women's Stylish Saree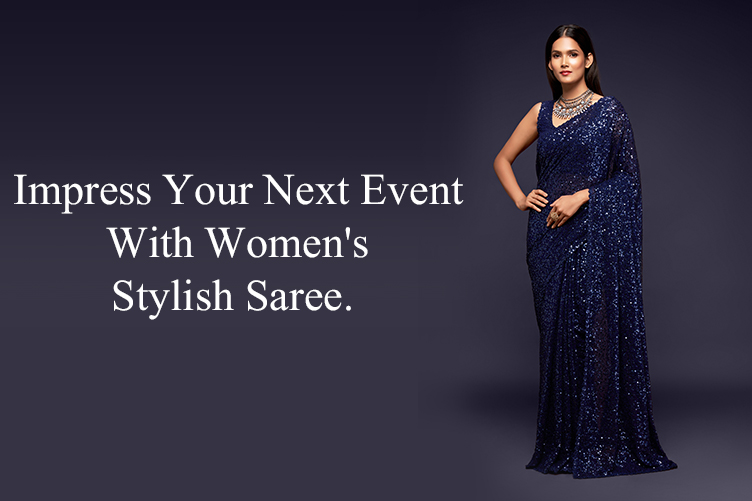 We are living in the modern world, where women attract more to the western outfit. Through there is always love for ethnic wear in women's hearts. No matter, how modern you are every woman wants to wear beautiful ethnic wear once in her life. When we think about Indian ethnic wear, the saree is the most amazing and most love Indian ethnic wear all over the world.
If you are a woman who is interested in standing out in your next event, you should go with an amazing Indian saree collection. The new year is all here, and you must be thinking to make fashion statements. To impress your next events, we are here with an amazing collection of sarees online.
Saree can give you stand out in the special event. A well-draped saree can bring out a bold look that other dresses cannot. Wearing a saree makes a statement about strong women. You can rule the event by wearing a beautiful saree. You can find amazing sarees online.
Check out some saree styles you can go for. 
Pre-Stitched Saree
Now it is not a tough job to drape sarees. In the market, you will get so many designs that are pre-stitched. You do not have to hassle for draping a saree. Pre-stitched saree is for women who love to wear a saree but don't know how to drape it. Also, a Pre-stitched saree is less time-consuming.
Varieties of saree
A good thing about saree is you will get a vast collection of colors and styles available online. A good color saree offers an opportunity to stand out. There are many different colors designs available in the market. You can also check different types of fabrics. For example, Banarasi Saree, Georgette Saree, Net Saree.
How to style a saree 
There are many styles of wearing sarees that all look amazing. But when we are going to create fashion statements, why not go with the trend? wearing a saree with a belt is making trends and you can also style your saree with a belt. A belt matching with your saree or contact both will look amazing. When you are going to attend any parties then a saree with a belt will be your perfect game-changer style. You can also wear a jacket with a saree in winter, which will look stylish and unique.
Sarees are timeless, so hope you will love to style them.