Luxury Fashion Brands for Women In 2021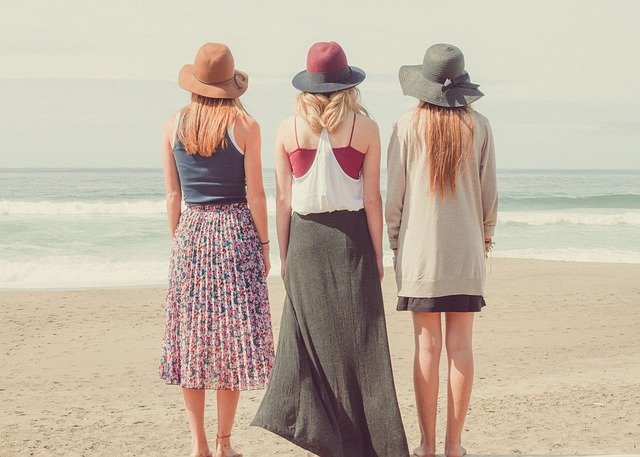 This year is the year when catwalks have made a return to the fashion industry thanks to covid. Many brands could not wait for the fashion weeks in Paris, Milan, London and New York. We cannot blame them because the collections released are the best we have seen in a long time. 
1. Dolce & Gabbana 
Dolce & Gabbana is a recognised Italian brand throughout the fashion industry for women. The brand began back in 1985, and some became well known for their clothing, footwear, handbags, sunglasses and many more. There are several products that you can buy from this luxurious brand. Dolce & Gabbana is one of the most recognised brands in the female fashion industry.
The brand has faced a lot of bad press in recent years because of the social media posts from Stefano Gabbana. Not only has the fashion designer trolled celebrities such as Selena Gomez and Chiara Ferragna, but he also went on a racial rant about China.
2. Off-White
Off-white is a well-known streetwear brand that is relatively new to the fashion world. Founded back in 2013, the brand became a phenomenon in the western world. The designs take you back to the times of cycling shorts and the classic fluorescent yellow belt.
3. Givenchy 
Givenchy is a premium brand that is popular within the female fashion industry. Givenchy was one of the first brands to create an easy and ready clothing line for women. It is a brand that is worn by some of the most recognised celebrities. Beyonce, Lady Gaga, Kim Kardashian, Emma Stone and Julia Roberts are some of the mainstream celebrities that have been caught wearing this luxurious brand.
4. Burberry
Burberry is another brand that women love to wear, and it is arguably one of the best the UK has to offer. Founded by Thomas Burberry back in 1856, the brand shocked the world with its iconic trench coats, outerwear, handbags, fragrances, sunglasses and cosmetic products that you know today. Again, this brand is worn by female celebrities due to the reputation that they have built. Not to mention the Duchess of Cambridge wearing Burberry for a 2017 vogue cover.
5. Yves Saint Laurent 
Yves Saint Laurent, commonly known as Saint Lauren, is another well-recognised brand from France. There have been many iconic quotes that are recognised in the fashion industry. "Chanel freed women, I empowered them" is a quote that women loved around the world. If there is a shoe that shows luxury. It is the YSL Opyum heel that uses the logo for the stiletto.
6. Dior
Another French luxury brand that is respected by modern-day fashion. Dior specialises in a variety of products, from fragrances to footwear, handbags and skin products. Dior is a brand known to European royalty, especially during the 1950s and 1960s.
A fun fact for you, three years after Dior was founded in 1949, the company's fashion made up for five percent of France's total export revenue. Quite remarkable for a company that had only been around for three years.
7. Louis Vuitton
Yes, another luxury fashion brand from France. Let's be honest, France is the maker of some of the most prestigious clothing brands in the world. It is recognised for its unique monogram trademark that is used for most of its designer bags.
Despite being an expensive product like the other brands on this list. It is still one of the most popular brands out there when it comes to women's fashion. Not to mention that you will probably see it every year on the catwalk. In fact, for six years, Louis Vuitton won the world' most valuable luxury brand.
8. Gucci 
Gucci has to be mentioned simply because of the new Gucci film that Lady Gaga is starring in. It is Italy's top-selling brand at the moment, thanks to its modern-day digital marketing strategy. Gucci created handbags that were made of cotton canvas. Different to the usual leather and fabric bags made during world war two.
During the 1980s, the brand experienced some issues due to Guccio Gucci's grandson and the president of the company being murdered by a hitman. Tom Ford, an American fashion designer, was hired to restore the brand's reputation.
New and Upcoming
There are many brands out there that are great and have built up a reputation for several years. However, there are some new luxury brands out there that have been released. A fashion brand can be considered as luxury with the quality of clothing they produce. However, to be considered as one of the best, they need to build a reputation. Foolish clothing is very new to the world of fashion. However, they produce high-quality clothing which also has an organic selection as well as a unisex collection.