The most epic Women's Traditional Jewellery guide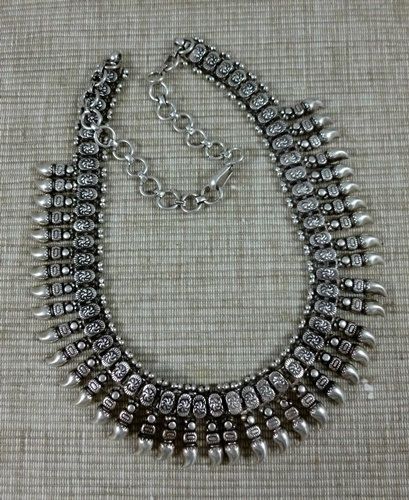 Women often find it a hard time in choosing jewelry, and it I highly sympathize with them, since as a man and a fashion photographer I have struggled myself in maintaining accessories for women. It is one thing to know fashion and stay updated, and another thing to match jewelry with clothing.
So you may think that a man creating an epic Women's Tradition Jewellery guide may be not that great, but maybe my years of experience in shooting fashion models might just come in handy. I am not only going to guide you about jewellery but also some major don'ts that I have completely discarded over the years.
Let's first begin with understanding what traditional jewellery is. It is a piece of a jewellery which is designed in a manner which speaks heritage of a country's legacy and innovation in jewellery. Now that we know that, before I begin guiding you through jewellery, I'd like to tell you a little secret of mine. I have been using silver jewellery since almost forever I know. The pictures shot are sparkly and shiny, since silver is the shiniest metal on earth. Not everyone knows that. Most of the silver jewellery on my pictures is left untouched and unedited since it shines and stands out all by itself.
Indian Traditional Silver jewellery
Long heavy Indian Traditional Wedding Silver jewellery or Gold Plated Fashion jewellery with heavy necklaces of elaborate designs although look absolutely stunning for occasions like weddings, a design heavy and elaborate choker fashion jewellery necklace with intricate Indian designs would make the bride or any other person attending a wedding look strikingly gorgeous. If you feel you have a shorter neck, then definitely long silver or fashion jewellery necklaces are the way to go, as choker necklaces are more suited for slender long necks.
Arabic Style Traditional Silver jewellery
If you are a person that likes Arabian headpieces made of silver jewellery or Arabic fashion jewellery that are worn on hair then matching them with the Arabian necklace would be my ultimate advise for you. Also make sure that although your long Arabic dangler silver earrings jewellery or fashion earrings jewellery is matched with your other jewellery pieces it is of a different designs to not look awkwardly symmetrical.
Kashmiri Silver jewellery
Kashmiri Silver jewellery or Kashmiri Fashion jewellery was although inspired from Afghan, was heavily innovated to match the geographical cold weathers of Kashmir and the preferences of its people.
Kashmiri people love jewellery made of silver as it is an extremely affordable metal that is the shiniest on earth. Traditional Kashmiri jewellery or fashion jewellery designs are often created using danglers connected to design engraved shapes which then are even connected again to more design engraved shapes. Since Kashmir has a cold weather triangular or rhombus shaped engraved designs do not get caught in their winter clothing. If they wore silver jewellery or fashion jewellery with intricate designs, their jewellery would often get stuck with their winter clothing, and it'd be a big hassle for them all the time.
Now Kashmiri silver jewellery or fashion jewellery can be paired with a lot of variety of attires like Tops and Jeans, Chaniya Cholis, Saris and Lehengas. Kashmiri Jewellery is very artistic and by using it creatively you can truly create your own style statements and appear the most sensational on any event you attend.
I hope you found this guide on Women's traditional Jewellery interesting. I kept it short as to keep it upbeat and not boring.
I accept all fashion related content, Checkout here our Fashion write for us guidelines. Stay Connect With US & Keep sharing your article with us,