The Top 6 Handbag Trends for 2023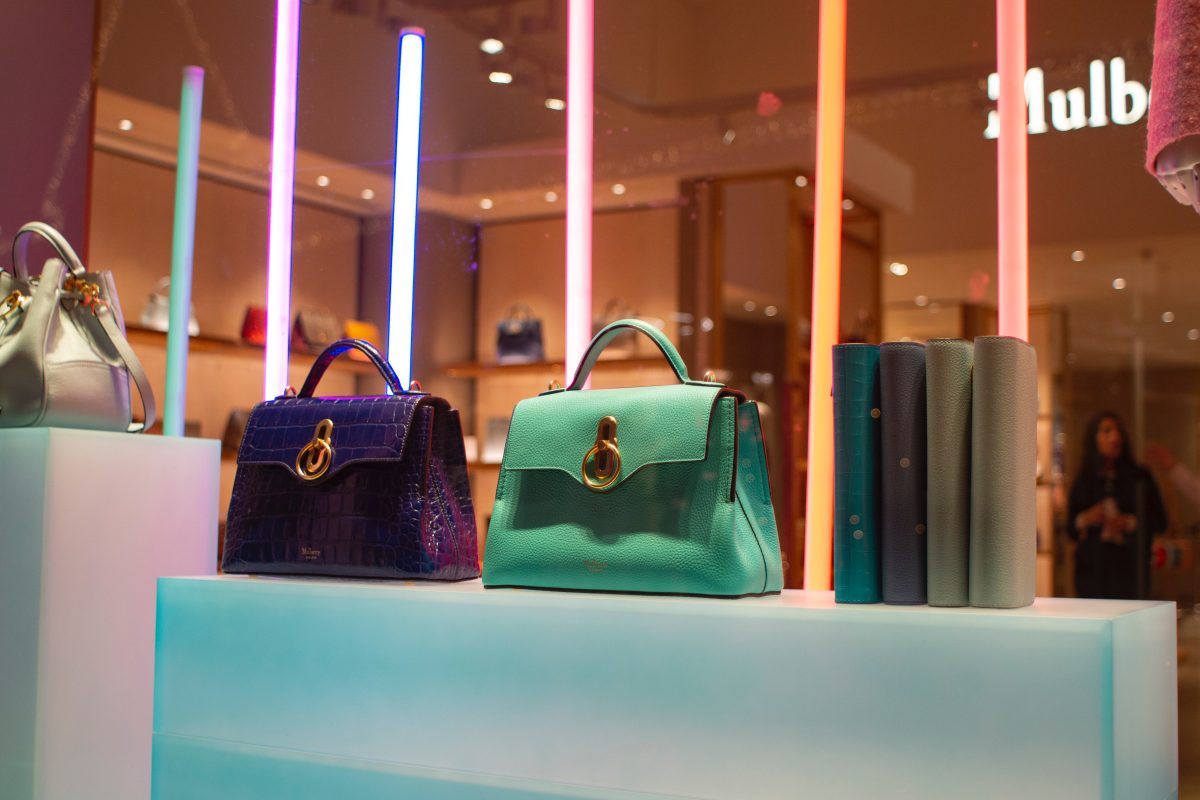 The world of handbags is constantly evolving, with fashion trends changing quickly and new styles emerging every season. 2023 is already going by fast, so make sure you hop on this year's fashion trends to make the most of your outfits. From ac-official, there are sure to be plenty of exciting options for everyone. After all, you can never have enough bags! Get the perfect one to go with every outfit, or just because it looks gorgeous! Let's take a closer look at what the future might hold for many people's favorite accessory: handbags!
The Return of Classic Styles
It's no surprise that classic styles such as the iconic Birkin bag and Louis Vuitton Speedy will remain popular in 2023. After all, these timeless pieces have been around for decades and still remain relevant today. We can expect to see more classic bags making a comeback, as well as some modern updates on existing favorites. For example, designers may create updated versions of the classic clutch or add unique hardware details to give a classic style an edgier look. The great thing about classic styles is that there are still lots to choose from, so you don't need to feel restricted in the style you like. As these are coming back in fashion, they're also perfect for finding in vintage shops online or even antique stores! Classic styles are also great with everything – it doesn't matter what the occasion or the outfit, there's bound to be a bag that goes.
Retro Futuristic Styles
2023 will also bring retro-futuristic styles inspired by the 1960s and 1970s. Think bold shapes and lines combined with bright colors and metallic accents. These bags will be statement pieces that draw attention and make any outfit stand out from the crowd. Designers will likely incorporate materials such as faux fur, vinyl, and leather into their creations for a unique yet vintage look that is sure to turn heads wherever you go. These bags are unique pieces all by themselves with bright colors, unusual shapes or bold patterns. The more it clashes or stands apart from the rest of your outfit, the better.
Miniature Bags
The sizes of bags have gone up and down over the years – veering from one extreme to the other. This year, one of the hottest trends is miniature bags. These tiny bags are perfect for those days when you don't need to carry much with you but still want to make a statement with your accessory. Miniature bags have been seen on the arms of celebrities like Kim Kardashian and Gigi Hadid, so you know they must be stylish! These are definitely bags for when you don't need to bring anything with you – at most, you're going to fit a card. Some are even so small that you can't fit a phone! But they add that perfect touch to any outfit, and they're small enough that everyone will have space for a few – so if you love bags but have never had the spare room before, 2023 is your year!
Crossbody Bags
Another popular trend for 2023 is crossbody bags. These versatile bags can be worn across your body or carried as a clutch, giving you two looks in one bag. Crossbody bags come in all shapes and sizes, from oversized totes to mini clutches, so there's something for everyone. Plus, they look great with both casual and dressy outfits. These really are fantastically versatile bags, and you can go with whatever size suits your needs. If you need a bag that'll have everything you need for the day but can also be emptied and worn dressed up in the evening, this should be your go-to.
Statement Clutches
If you're looking for a bolder option, statement clutches from brands like judithleiber.com are the way to go. These eye-catching pieces add an instant pop of color or pattern to any outfit and are sure to turn heads wherever you go. Look for statement clutches with fun prints or embellishments like sequins or beads for maximum impact. Everybody should treat themselves to at least one head-turning, jaw-dropping bag – one that makes you feel like a million dollars. At the moment, the wilder and more out there the bag, the better. Take the chance to show off who you are and what you love.
Sustainability-Focused Pieces
In recent years, there has been an increasing focus on sustainability in fashion design – and 2023 won't be any different. We can expect to see more designers using eco-friendly materials such as organic cotton or recycled plastic bottles when creating their handbags. Sustainable practices are becoming increasingly important in the fashion industry, so it's likely that these environmentally friendly designs will become even more popular in the coming years.From classic silhouettes with modern updates to retro-futuristic designs made from sustainable materials, there are sure to be plenty of options available for everyone – regardless of your style preference or budget!