Trendy Clothes & Style Tips for Women Over 50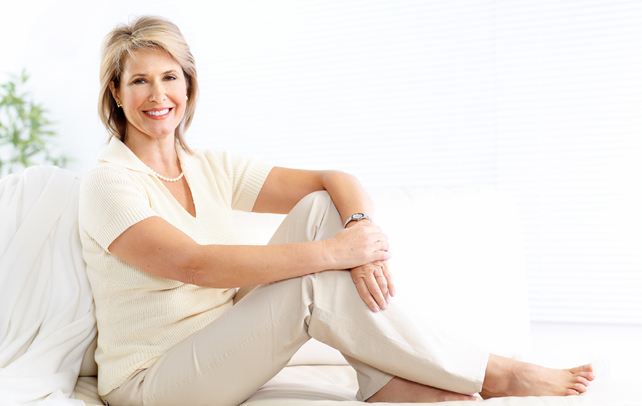 When women hit the other side of 50, they tend to undergo many changes. Some of these changes reflect in the way they dress up. Now, the all-important question you may have is, does being in your 50s mean the end of your sartorial elegance? Well, definitely not! Hitting the half-century definitely doesn't mean you have to be satisfied with frumpy grandma sweaters.
We admit that dressing up well would require more effort, possibly even more than providing assignment help to your teenage daughter. On that note, we have presented a few fashion and styling tips that would help you unleash your inner Miranda Priestly from The Devil Wears Prada.
The dressy affair
Dresses are those standalone pieces of clothing that can instantly put you at the top of your fashion game even when you are at the other side of 50. Speaking of which, there are three major styles that a woman over 50 can flaunt with élan:
Wrap dresses, particularly those that come with a long three-quarter-length sleeve with a belt detail on the sides. Don't keep the belt detail in the front and also don't tie it in a bow (playing your age, remember?)
Sleeveless sheath dresses paired with snug-fitting cardigans or jackets can never go wrong. Whether you are out for a brunch or attending a dinner with family, this combination will never fail you. Don't be surprised if a few praises come your way.
Fit and flare dresses is a great investment. Opt for one that hugs the top half of your body and flare out starting at the waist, giving off an easy breezy vibe.
While shopping, remember to go for jewel-toned dresses.
Pro tip: A little black dress is a style staple you must include in your closet (if you haven't already). You can dress it up or down, keeping the occasion in mind. Take a cue from the timeless diva Audrey Hepburn herself. There is rarely a fashion-conscious woman who hasn't harboured a dream of replicating her Breakfast at Tiffany's look.
Keep your style game en pointe with skirts
There are no two ways about how versatile, stylish and surprisingly flattering skirts can be. The length of the skirt should reach down to your knee (you can go slightly shorter if worn with tights). Also, make sure the material has some draping and gives some breathing space.
You can play around with different prints and patterns of skirts. Pair the skirt with tights and boots, or flaunt patent-leather pumps. You are ready to make heads turn. Avoid wearing a flat shoe. Instead, try those with a mid-heel pump or wedges or boots.
Pro tip: Pairing your black skirt with a black jacket is a faux pas you wouldn't want to commit. So, you should balance the look with a cropped multicoloured jacket.

Keep it up with the cardigans
Kris Jenner would definitely approve of this. This fashion accessory can be your companion through every season, all year long. And the best part? You won't have to put comfort on the backburner, as it's the best way to cover up arms that are well, not so toned.
You can experiment with colours and patterns or even go for the pastel hues. Ideally, you should opt for longer cardigans with three-quarter-length sleeves. Longer cardigans look amazing with straight-fit pants or jeans. However, avoid pairing them up with the skirts.
Pro Tip: While buying cardigans, get a size or two smaller than usual. Remember, the goal is to be fabulous, not frumpy at 50. The fit of the sweater should be snug. Also, never ever wear it closed.
Don that perfect pair of denim
The quest for that perfect pair of denim is never-ending. But just because you hit a half-century, doesn't mean you should give up on this quest altogether. Here are some ways for you to rock the denim look with confidence.
Go for the boot-cut hem, as it leaves room to show off those sleek boots. You can also opt for cropped jeans that are in vogue and fresh off the runways. Also, make sure the jeans are well-fitted at the waist (with a little stretch, because comfort matters).
Invest in dark blue, straight fit jeans. You can pair them with moccasins, loafers, flat ballet slippers, or kitten heels. You can tuck them into tall boots in cooler weather. Straight-fitted denim looks perfect with longline shrugs and tunic tops.
Now, repeat after me, white is always right. A pristine white pair of denim is not only age-appropriate, but it exudes elegance as well. In warmer weather, you can wear them with wedge sandals and tunic tops or a crisp navy jacket and white tank tops. When it gets colder, you can wear them with black or brown boots and a sweater or jacket, and a cutesy scarf.
Pro Tip: While we are all for being fashion-forward at 50, skinny fit or even distressed denim shouldn't have a place of pride in your closet anymore.
Ace power dressing with the right jacket
Nothing looks sharper than a tailored jacket. A well-fitted jacket takes the popular trend of power dressing up a few notches higher. The likes of Oprah Winfrey or Jane Fonda have been the perfect inspiration for this trend.
It goes perfectly with your corporate wardrobe and your favourite jeans. It's a piece of clothing that would probably require a few occasional visits to the dry-cleaners. However, it's also a piece of clothing that will be the most versatile and stunning of all the wardrobe staples.
Pro Tip: Make sure it fits perfectly according to your body type. The lapels should be long and thin. The buttons should be more understated, and not too in-your-face.
Summing it up,
The style staples we discussed in this post can be further enhanced with the right accessories and jewellery, like beautiful bags, statement neckpieces or earrings, etc. Now, even though you can't reverse the clock and bring your younger, flamboyant self back, remember the wise words of James Blunt, "You're beautiful."
I accept all fashion related content, Checkout here our Fashion write for us guidelines. Stay Connect With US & Keep sharing your article with us,