How to remove sun tan from your face and skin naturally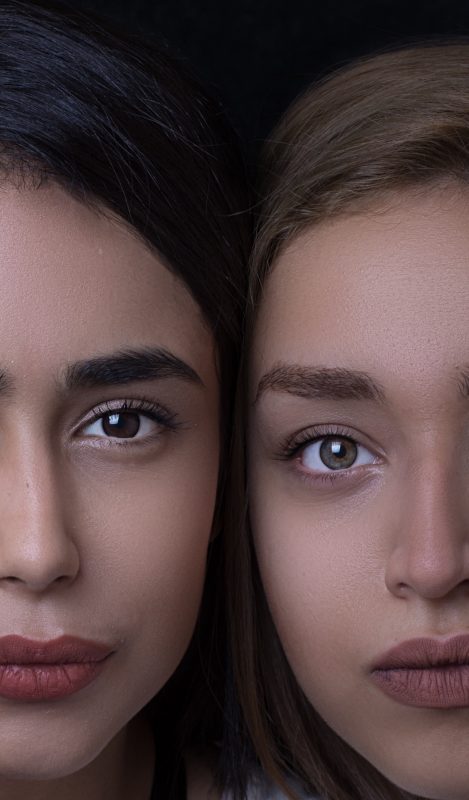 Summers are all about getting tan and seeing your skin two or more shades darker. You can eventually get rid of the tan at home naturally if you give these home remedies a try.
Try these home remedies to remove sun tan from your face and skin naturally.
Cucumber extract helps to remove tan:
Cucumber extract is highly beneficial to remove tanned and sun burnt skin. It has a cooling effect that soothes your skin during summers.
How To make:
Make juice of the cucumber by shredding and squeezing it.
Use a cotton ball to apply it on the skin.
Allow it to dry and wash off with cold water. You may add lemon juice for added benefits.
Even your skin under the eyes is thin. If you don't have time to make cucumber extract, you may choose products that are rich in cucumber extract.
2. Masoor day (red lentil), tomato and aloe vera pack:
Masoor dal is an effective way to treat sun tan. Tomato juice brightens the skin and aloe vera soothes and moisturises it.
Soak 2 tbsp of masoor dal in the water for a few hours until it gets soft.
Drain the water and put it in a blender.
Add 1 tsp of aloe vera gel and 2 tsp of tomato juice to the dal.
Blend it to a paste
Apply on the skin and leave it for 20 min.
Rinse with cold water and apply a moisturiser.
Alternatively, look for products that have aloe vera extract in it. The product must contain pure and natural ingriedent.
3. Lemon juice and honey to remove tan:
Lemon juice acts as a bleach which helps in removing tan.
Take fresh lemon juice, add some honey to it and apply to your skin.
Keep it for 30minutes and wash it off with water.
Add some sugar to the lemon juice and gently scrub your skin to remove dead cells from the surface.
Yoghurt and tomato to remove tan:
Tomatoes are rich in antioxidants that help in brightening skin. Yoghurt contains lactic acid which softens the skin.
Blend the tomato with 2 tsp of yoghurt.
Apply it for 20 min and wash off.
5. Bengal gram and turmeric fade the tan:
Turmeric is an excellent skin brightening agent while besan (bengal gram) lightens the skin.
Add 1 tsp turmeric to a cup of besan and mix with milk to make a paste.
Apply this mixture on your face and body, leave it to dry and scrub using lukewarm water.
Regular use will fade the tan in a few days.
6. Honey and papaya to remove the tan
Papaya had bleaching properties and exfoliating properties. It is a natural enzyme while honey is a natural moisturiser and a soothing agent.
Take 4-5 cubes of ripe papaya with 1 tsp of honey and mash it.
2. Mix it to a smooth paste.
Apply it to the tanned skin. Wah after half an hour.
During summers, your skin needs Vitamin C and Vitamin E to get a glowing looking skin. These are the two important nutrients in the summer. The importance of Vitamin C and Vitamin E are explained below. You will be convinced why to add these nutrients in your skin care regime. These skincare products will surely make your skin brighter and delightful.
Alternatively, you can choose products that contain Vitamin C and E for a brightening and glowing complexion:
Uses of Vitamin C:
As we all know, Vitamin C is a powerhouse constituent for your glowing and flawless-looking skin. Sun's UV rays can damage the skin and cause early signs of aging. But Vitamin C, if included in your diet and skincare products, can really help you reduce that risk. Vitamin C is an antioxidant that your skin needs to feel happy at all times. Vitamin C can brighten the skin, diminish acne scars, even out the skin tone, and hydrate the skin. It blocks the production of pigmentation which means it prevents the dark spots and brightens the skin. It is found in face serums, moisturizer and face masks. It is best applied in the daytime because the antioxidants property helps to protect the skin against pollutants. Vitamin C becomes ineffective when exposed to light and hence dark bottles are best to look for.
Anti-aging:
Vitamin C enhances the production of collagen in the skin. It is an anti-ageing property that helps reduce wrinkles.
Fights sun damage:
The harsh sunlight can damage the skin and cause redness, freckles, wrinkles and irritation. But Vitamin C will take care of that. It neutralizes free radicals before they create havoc and reduces inflammation. If you take Vitamin C in good quantities and include this in your skincare regime, you'll notice a considerable change in your skin.
Removes dark circles:
Vitamin C helps hydrate the skin and hence it can help remove dark circles.
Keeps the skin hydrated:
Losing body fluid while sweating too much? Don't worry Vitamin C has got you covered. It keeps the skin hydrated at all times.
Keeps the skin strong and firm:
Vitamin C helps the surface of the skin to look smoother and firmer by activating cells that produce collagen in the skin.
It helps heal the skin:
Vitamin C can repair damaged skin. It produces keratinocytes- cells that can close up a wound on the skin's surface.
Uses of Vitamin E:
Smooths skin and lips:
Have you ever read ingredients on your lip balm? Many lip balms consist of Vitamin E as their main ingredient because it makes the lips soft and glossy. Vitamin E also keeps the skin hydrated and smooth.
Hyperpigmentation:
Melanin in the skin causes pigmentation and dark patches on the skin. Vitamin E is an effective way to fight against hyperpigmentation.
Protection against wrinkles and skin aging:
Nobody wants to age and look old. But, Vitamin E can help protect against wrinkles and anti-aging. Vitamin E is an antioxidant property that increases blood circulation and keeps a check on anti aging.
Products that contain Vitamin E and Vitamin C:
There are face washes in the market that contain either of the ingredient or both of the ingredients. While purchasing just make sure if the product is made up of natural and pure ingredients. Chemically-made products would only worsen the issues on the skin.
There are varieties of face mask available in the market. Face masks that contain vitamin E and vitamin C must be included in your daily skincare regime. These face masks keep your skin hydrated to remove impurities from the skin. They can do wonders for your skin.
Include fruits and veggies in your diet that are rich in antioxidants. Oral intake of vitamin C and Vitamin E are also available in the form of tablets. Oral intake levels up the deficiency of your skin and body.
The market is flooded with a new skincare regime that is essential for skin and body. This includes face serms (10% to 20% of vitamin C) as 10% of vitamin C is not effective and over 20% may cause skin irritation, night creams, shampoos, anti-pollution skincare products etc. These products have their own advantages that help your skin and hair look radiant, smooth and healthy.
Conclusion:
Spare some time for yourself to pamper your skin during summers. Remove the tan and bring the back glow by applying home remedies. And buy products for your skin and face that include vitamin C and Vitamin E ingredients that come naturally and organically.
Stay Connect With US & Keep sharing your article with us, I accept all fashion related content, Checkout here our write for us fashion guidelines.