Tips for Organic Skincare Routine for your Dry & Dull Skin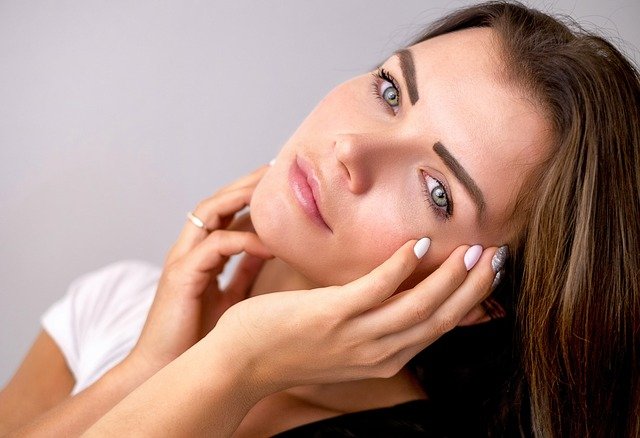 Have you ever noticed, your skin being flaky even after you have applied moisturizer or foundation on your face? If yes, then you may have deep dry skin. Due to lack of moisturizer, other factors such as harsh soaps, pollution, harmful UV rays, hot showers, and genetics may be the reason for dry and dull skin.
Through this article, we will guide you to an Organic Skincare Routine for Dry and Dull skin to alleviate your dry & dull skin woes.
Step 1. Face Wash
Organic Face Wash made with organic ingredients that help in reducing age spots and reduces dullness of the skin. It contains several vitamins, including Vitamin E which hydrates and nourishes your skin. It gently cleans the skin and removes impurities without stripping all the natural oil from your skin and giving your skin a natural glow.
Step 2. Serum
LAUDEE Vitamin C Face Cream Serum world like a dark spot remover and, skin brightening face cream which contains Vitamin C. It is best for healthy and glowing skin. You will notice enhancing and brightening of your skin. You will get firmer, healthier and more youthful-looking skin which helps in deep hydration.
Step 3. Toner
Toner should be used to provide extra hydration to our skin. It has antibacterial properties that help in preventing skin infection. It contains cucumber properties that are rich in Vitamin C. It helps in soothing irritated skin. It will also help in fighting your skin from sun damage and reduce dullness. It will also help in penetrating the product and hydrate your skin deeply.
Step 4. Retinol Day Cream
Use Retinol Day Cream for eye aging puffiness, dark circles & wrinkles. Use laudee Retinol Cream to wake up to hydrate your skin, revitalize, hydrated skin for a smoother more radiant and fresh look. It keeps your skin look more energized and more relaxed.
Step 5. Vitamin C Eye cream
Laudee Vitamin C eye cream is rich in vitamins, antioxidants and essential fatty acids. It helps in reducing dark spots and delay ageing. It will also give a smooth texture. Essentials oils in it help in moisturizing the skin and moisturizer to your skin. It will also improve the tone of eye skin.
Step 6. Sunscreen
Sunrays can directly damage your skin and uneven your tone. You need sunscreen to protect your skin from harmful ultra-violet rays. Organic sunscreen has no side effects and quickly absorb into the skin. It will also keep your skin moisturized and nourished.
This is all you should keep in mind for healthy and glowing skin. It's your duty to provide your skin with vitamins and nutrients regularly. You should also use organic cosmetics products such as face cream, foundation and masks. So that you can protect your skin from damage.
Organic skin care products contain pure oils such as coconut oil, almond oil, etc. in ingredients of their skincare products. Therefore these products are beneficial for the skin. It may result slowly but its results will last for a long time. Moreover, organic products are not only safe for the skin but for our environment too. Because it does not contain any pesticides, fertilizers and chemicals. Use only those products which are organically certified.
Great skin is a result of your regimen, your daily habits etc. It depends on your skin and the products you use. Organic products are best for our skin. However, most people are aware of it and moving towards organic. You need to plan your skincare routine to prevent your skin from dryness and dullness. Use organic face cream, moisturizer, toner, sunscreen, eyes cream regularly. It is necessary to keep your skin hydrated and properly moisturized. This will keep your skin look younger, wrinkle-free and glowing.