Cute hairstyles with accessories for Valentine's Day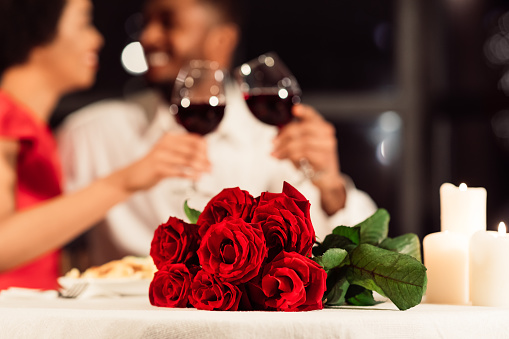 Valentine's Day is around the corner, and soon enough, the town will be painted in love. It is a special day to celebrate and appreciate the one dear to you. Regardless of whether you intend to celebrate at your favorite fancy restaurant or visit a botanical garden with your sweethearts, having a flawless hairdo is a must. Are you worried about getting the right hairstyles for valentine day? Try not to worry!
Here are some adorably romantic hairstyles you can achieve with hair accessories:
Flower crown
Flowers have never failed to inspire and are a great way to celebrate Valentine's Day. Flower crowns are one of the loveliest hair accessories to add an extra touch to your beautiful hairstyle. You can go farther than the picture appeared above because there are way more flower crown hairstyles than you can imagine. Flower crowns can truly compliment any hairstyle and make you look appealing. 
2. Headscarf
Headscarves, like any other hair accessories, are now making a major comeback. A headscarf is a classic way to take your style up a notch. This hair accessory is eternal and never out of style. Whether you style your hair with it or wear it around your head to cover yourself from the sun, scarves have never failed to style you while staying a helpful accessory. Surprisingly, there are infinite ways to tie it around your hair with minimal effort.
3. Hair clips
Hair clips are a fun approach to style your Weave hair. Its versatility allows you to place it anywhere on your head without looking awful.  Consider using hair clips with pearls or other ornaments attached to it to take a modern look and feel more classy. Hair clips can work magic on your hair if you wish to add charm to your personality. You can use this hair accessory on sleek straight hair, wavy hair or even ponytail weave, and curly weave –  if you are planning to get one. 
4. Ribbons
The ribbon is another hair accessory that you can wear without having to do a lot. Try accessorizing your hair with a red ribbon. How romantic can it get than a lovely ribbon in your hairdo on this year's Valentine? Using ribbons on your hair will help you accomplish the look you desire while projecting a bold personality. Whether you are going for the sweet modern look or a classy retro style, you can easily achieve the look you desire with ribbons.
5. Hair charmsies
Look no further than these hair charmsies if you wish to take your charisma to a new level. Using hair charmsies will display how fashionably aware you are. Hair charmsies are easily accessible in stores, or you can test your creativity and make it on your own. Placing hair charmsies on your hair will flare up your look and leave the passersby turning around to you. If you wish to amaze your Valentine date, you should definitely try this hair accessory.
7. Stone barrette
Stone barrettes are perfect for adding ultra-glam to your valentine's look. Whether it is a floral hair barrette with beautiful stones or an edgy turquoise barrette, you can enhance your look according to your unique personality. Irrespective of your hair length, barrettes offers you the luxury to look like a total bombshell with minimal effort and expense. While keeping your hairstyle intact, barrettes with beautiful stones like sapphire, ruby, emerald, opal, to name a few, are also used for representing social class and decency.
8. Rainbow beads
Beads are one of the most popular hair accessories among black women and are deeply rooted in African culture. You can get innovative and experiment with your hair with different colors of beads with your gal pals for Valentine's day. You can go beyond by accessorizing your braids with beads.  If you are reluctant to bring changes to your natural hair, try curly weave clip-ins to make braids without compromising your natural hair's quality. 
The above hair accessories are by far the most inspiring ornaments you can easily achieve for Valentine's day.  Hair accessories are the go-to solutions for making your everyday look a little bit fun and a little bit flirty. You should try hair accessories for this year's Valentine's day. Do you wish to broaden your ideas and discover the perfect hairstyle for Valentine's day? Indique hair is here to pitch your wagon to the hair of your dream. They offer human hair extensions superior in quality, durability, and versatility. Try a curly weave or ponytail weave to best style your hair with ornaments. So what are you waiting for? 
Stay Connect with Dazzling Point Also Checkout our other beauty blog.